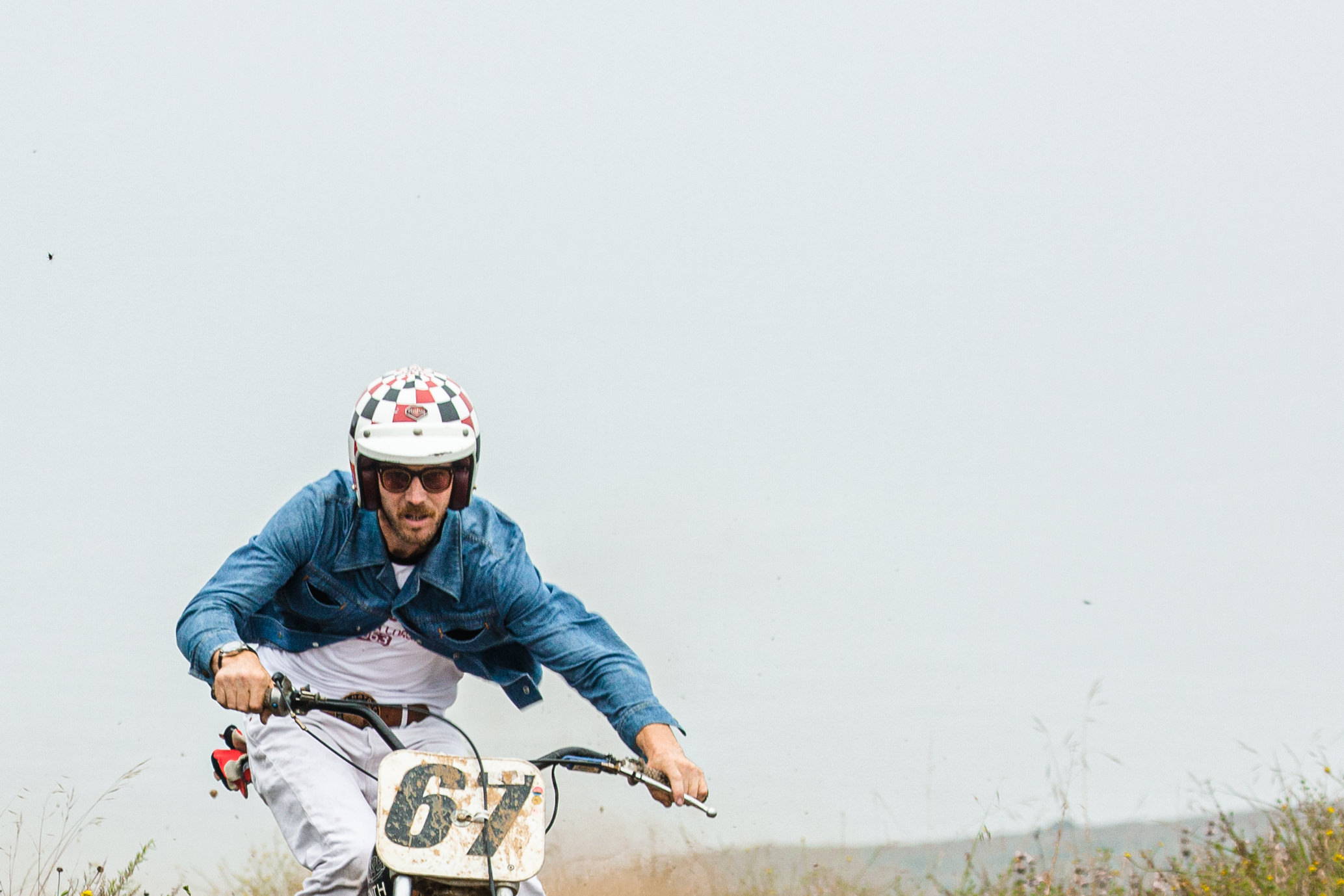 Dimitri Coste | Malibu, CA | 1967 Triumph TR6C "OSFA"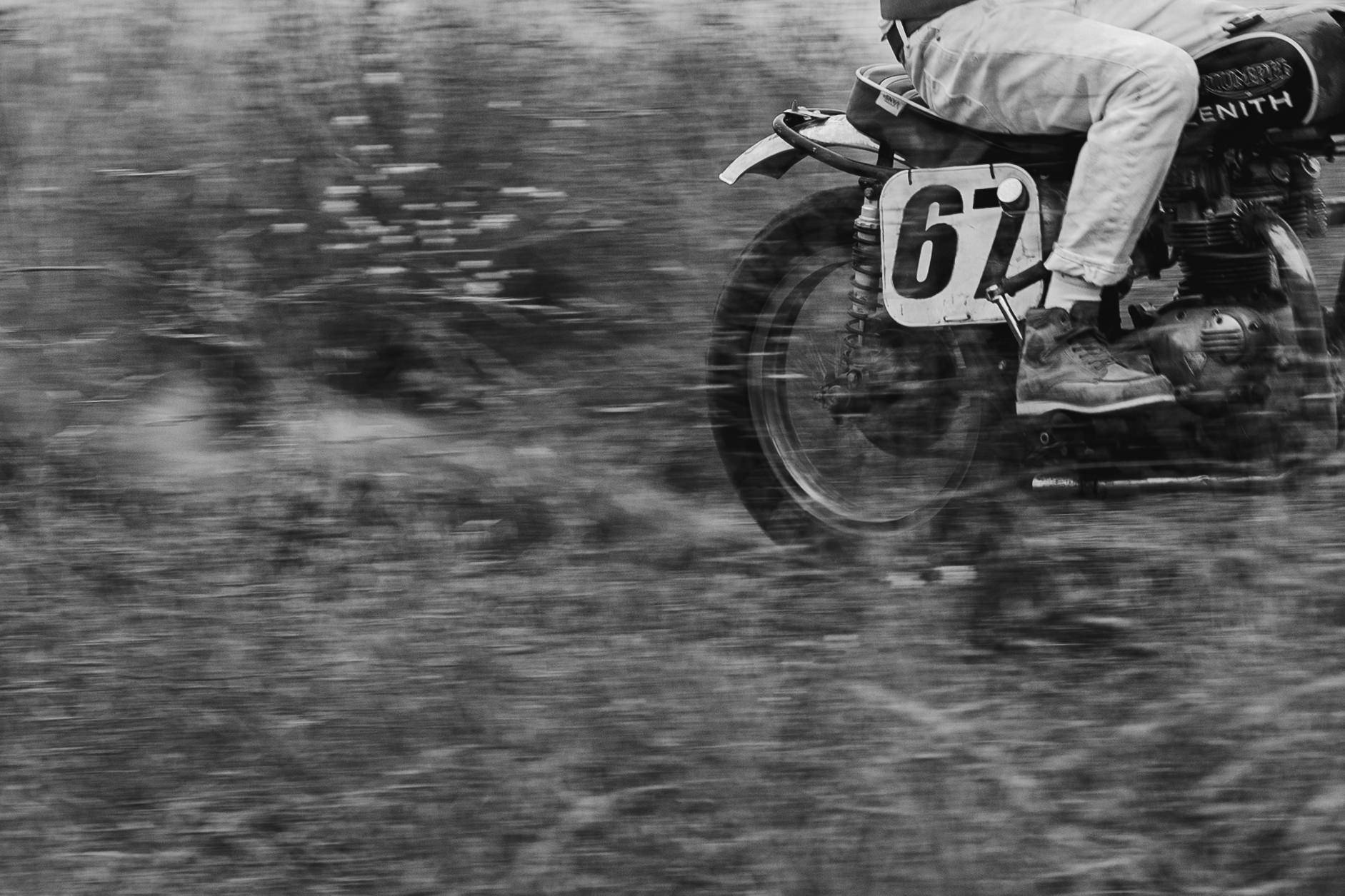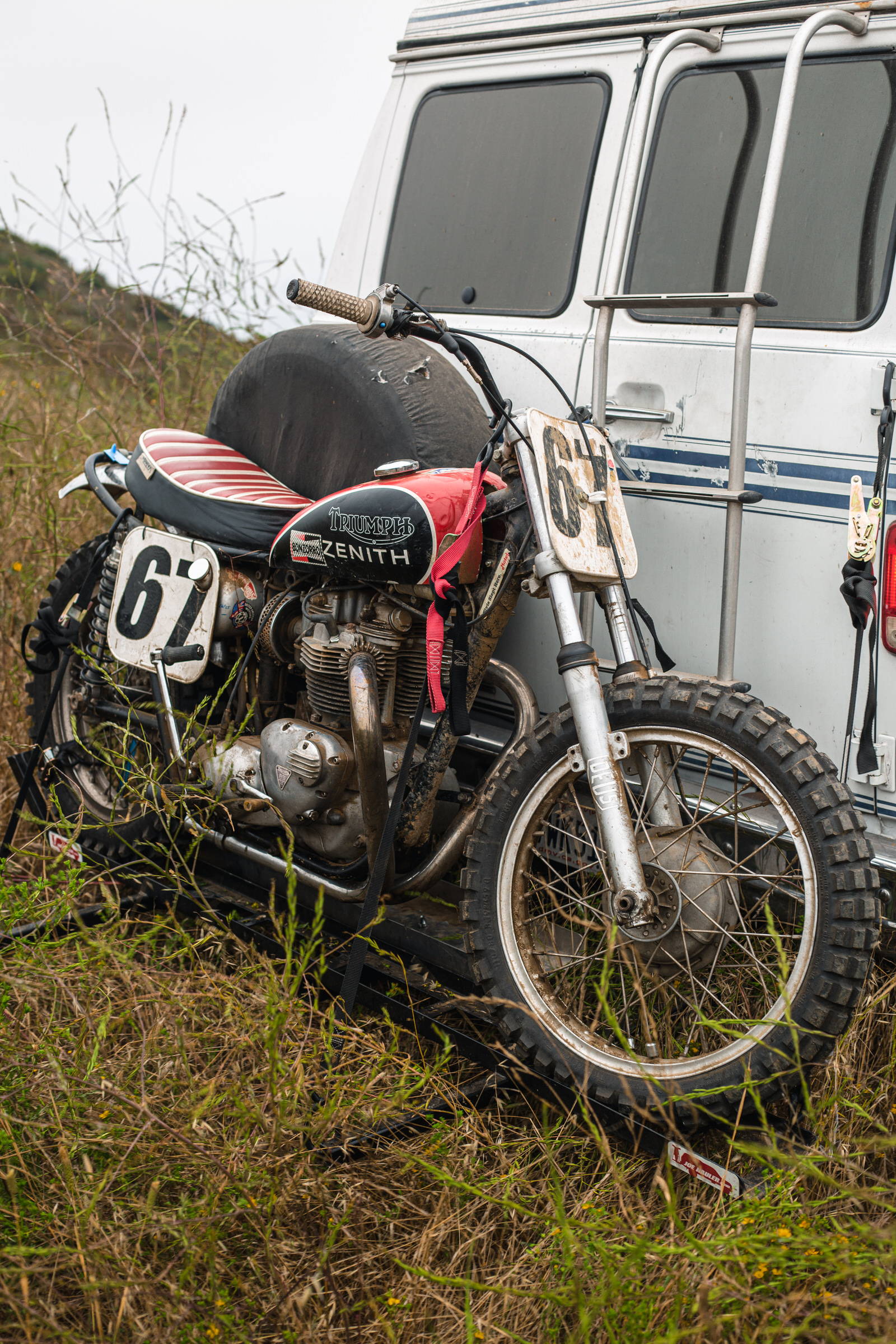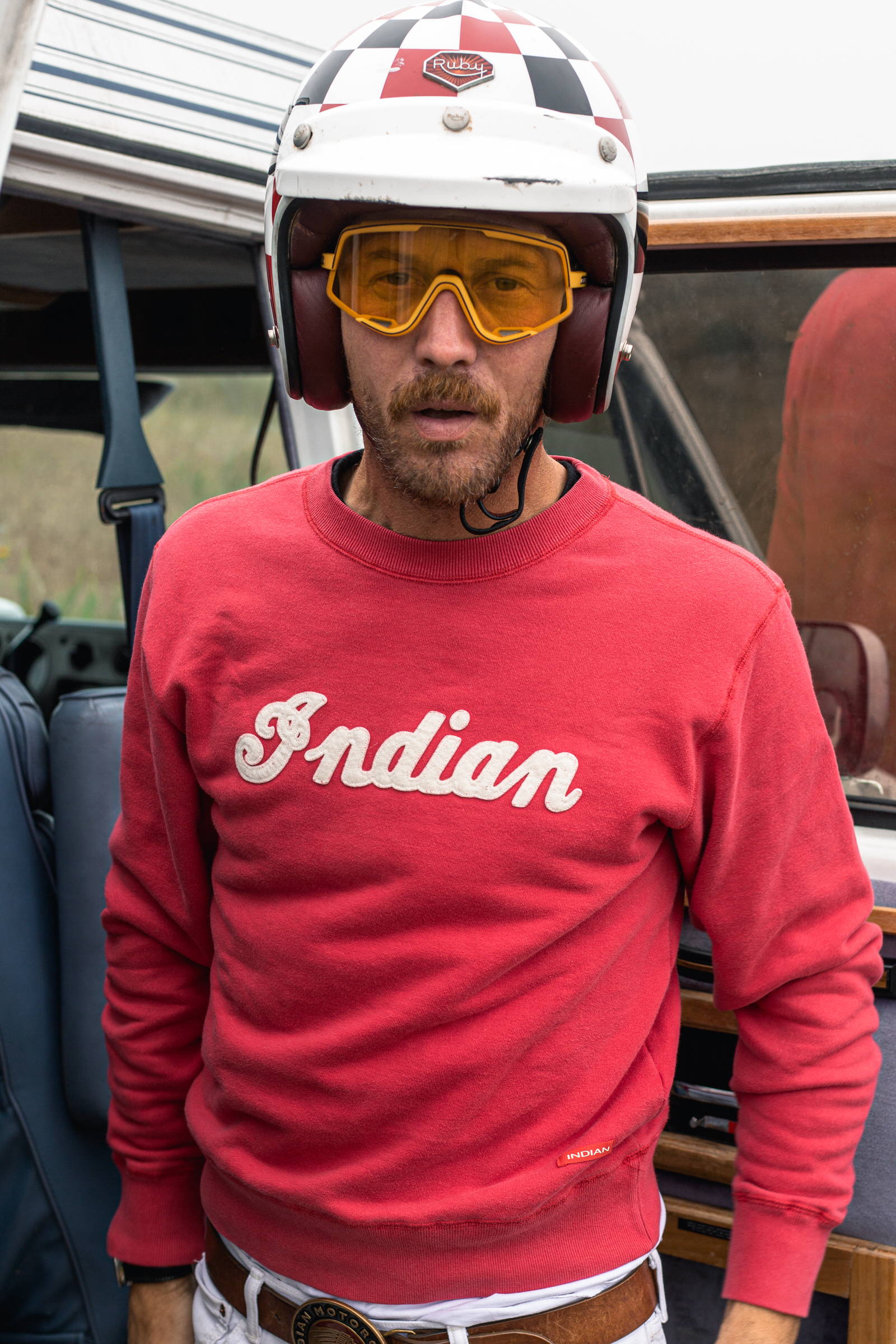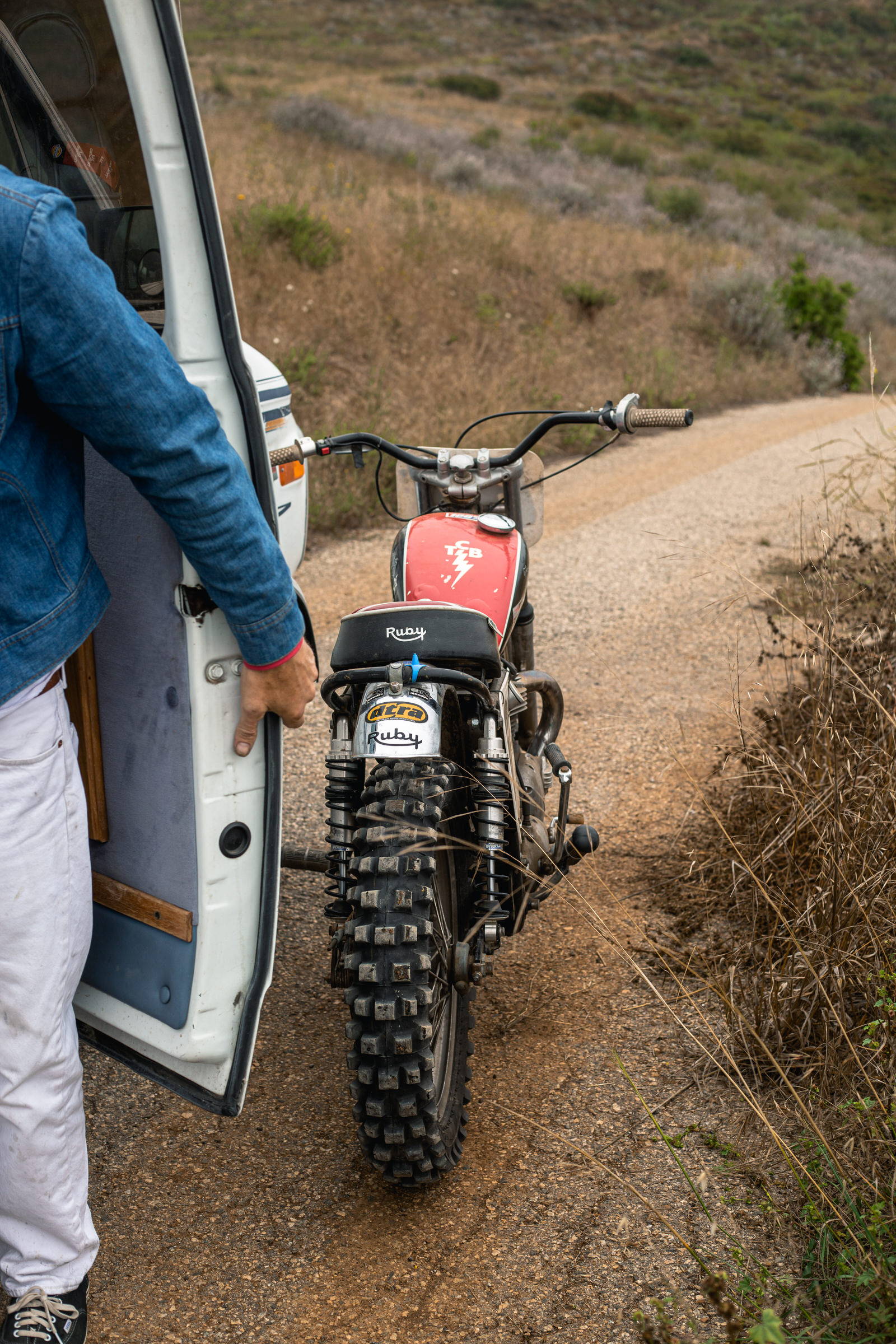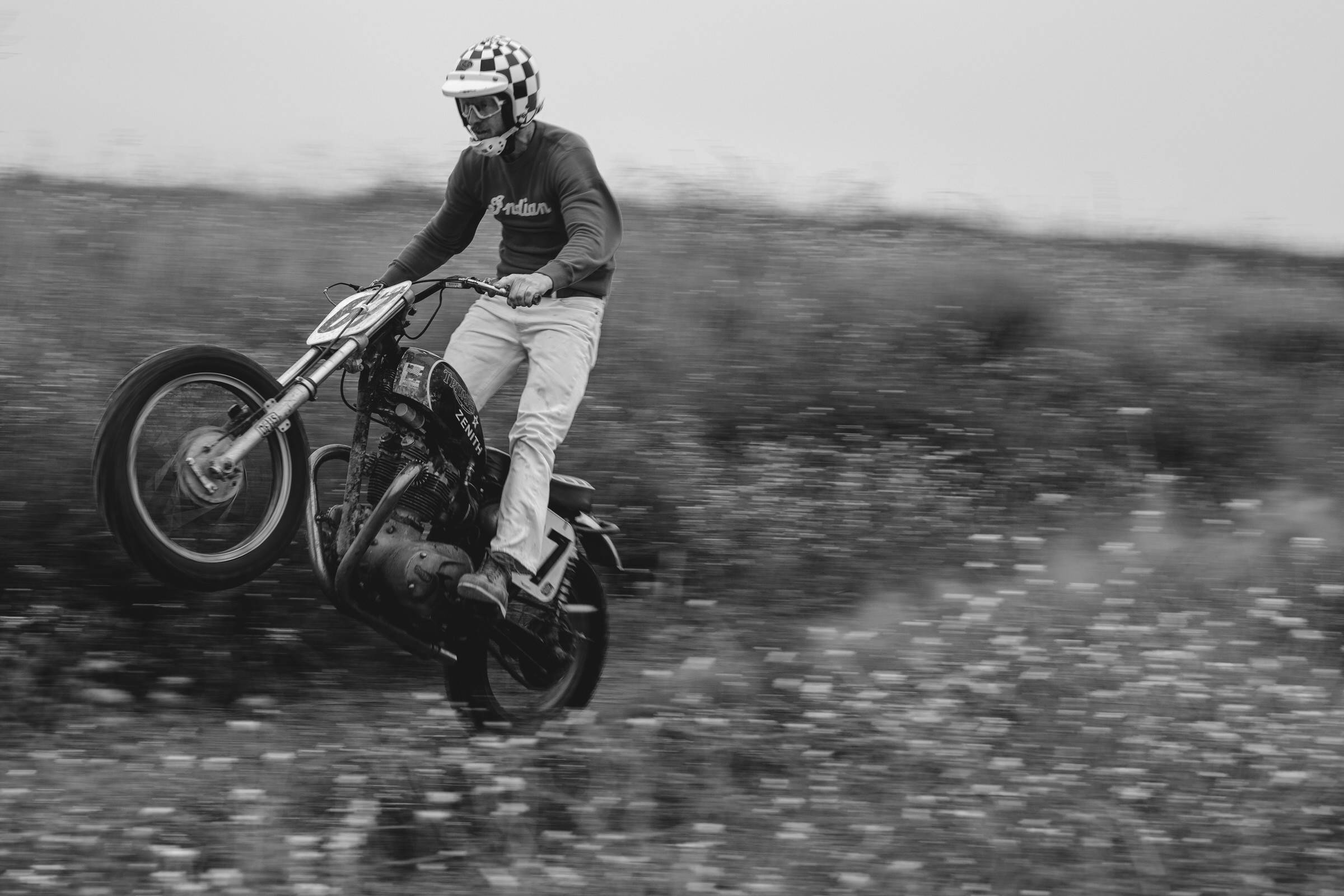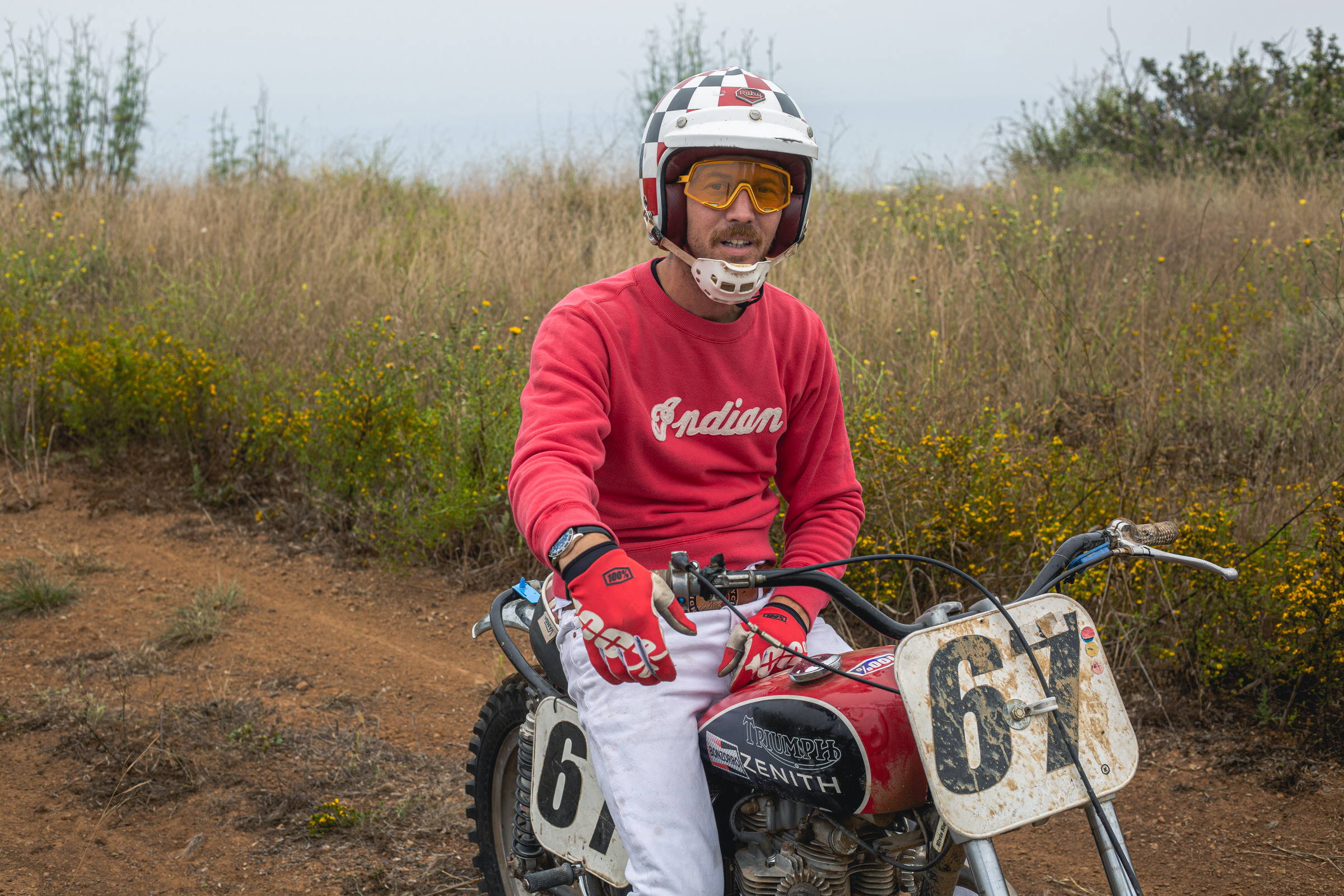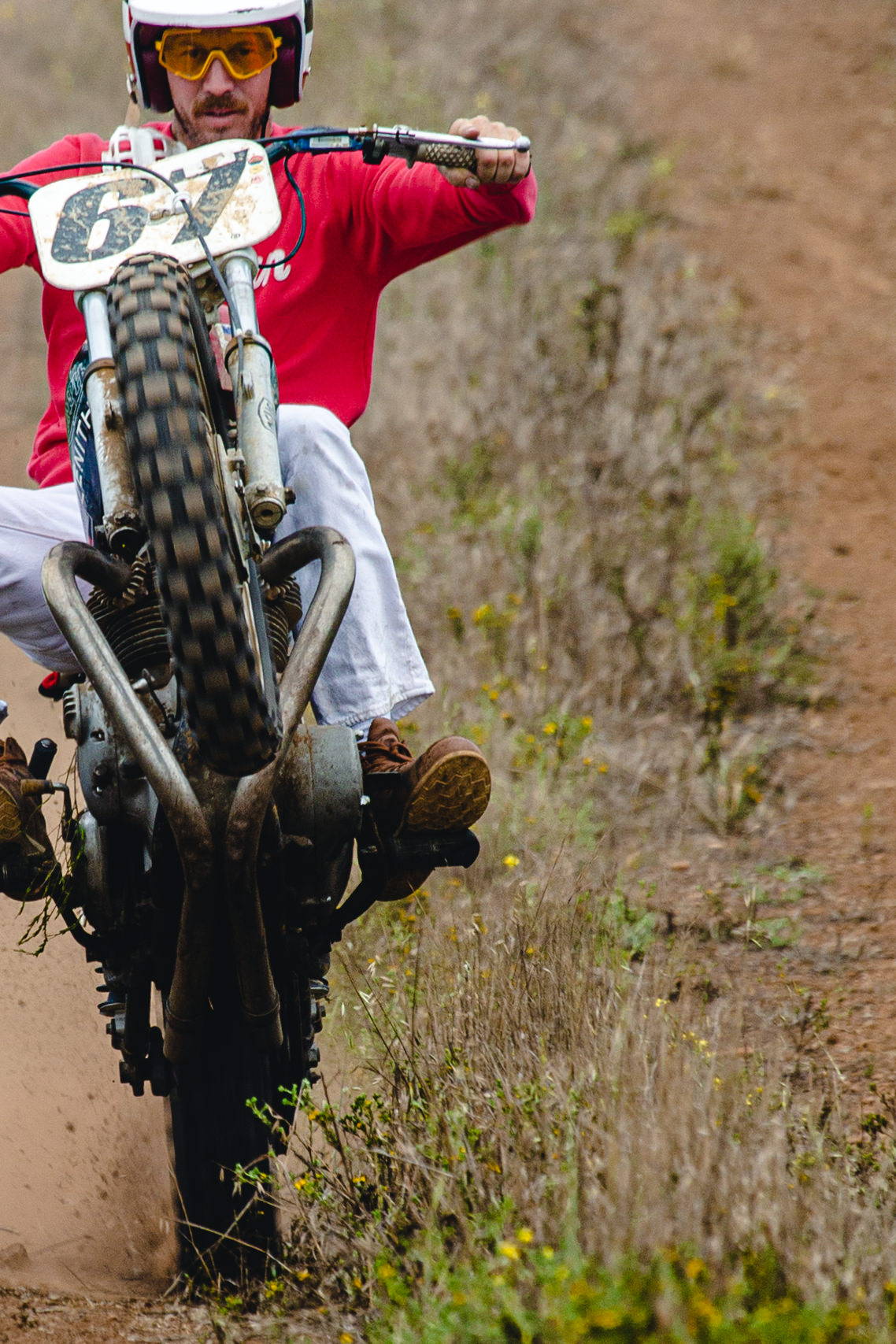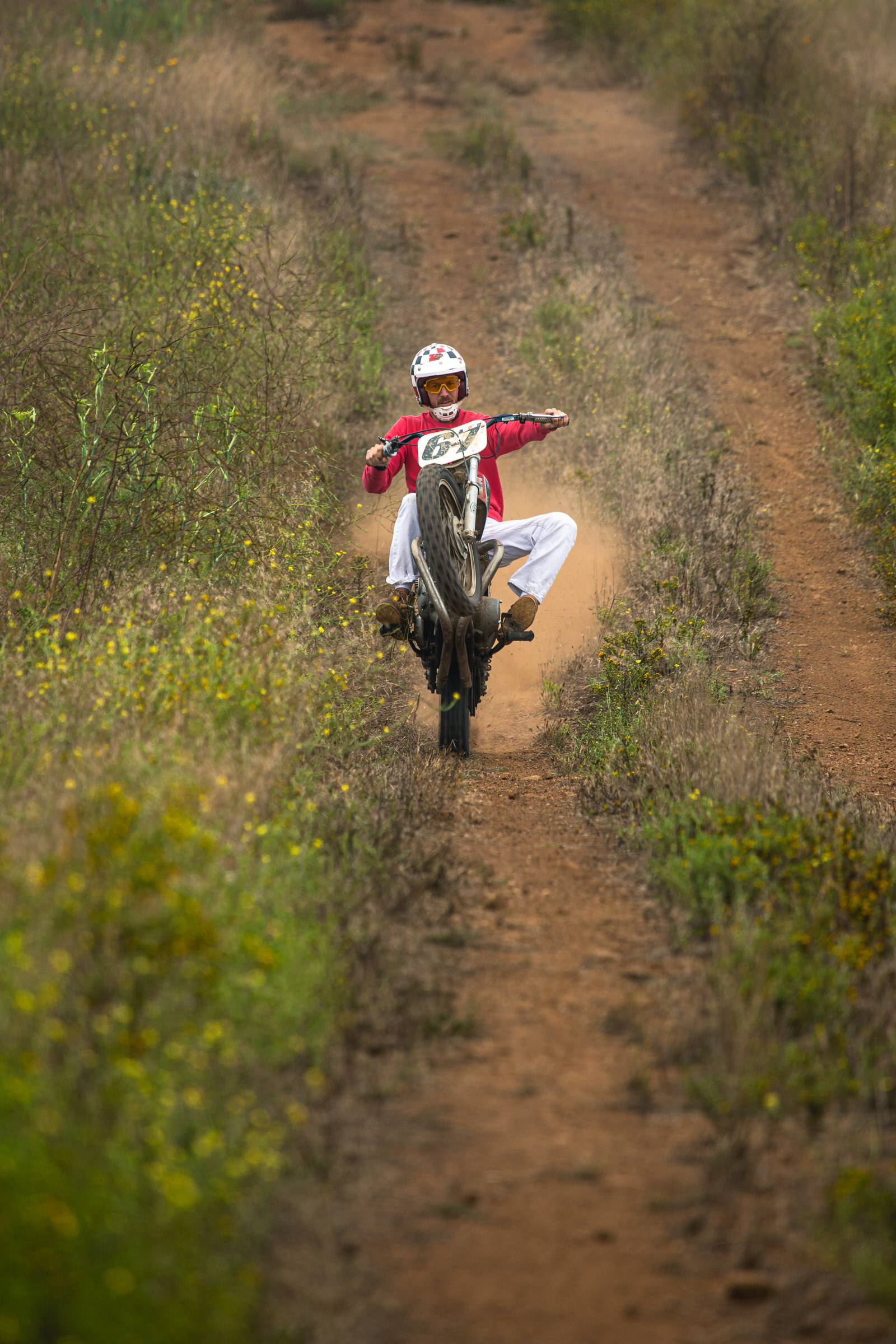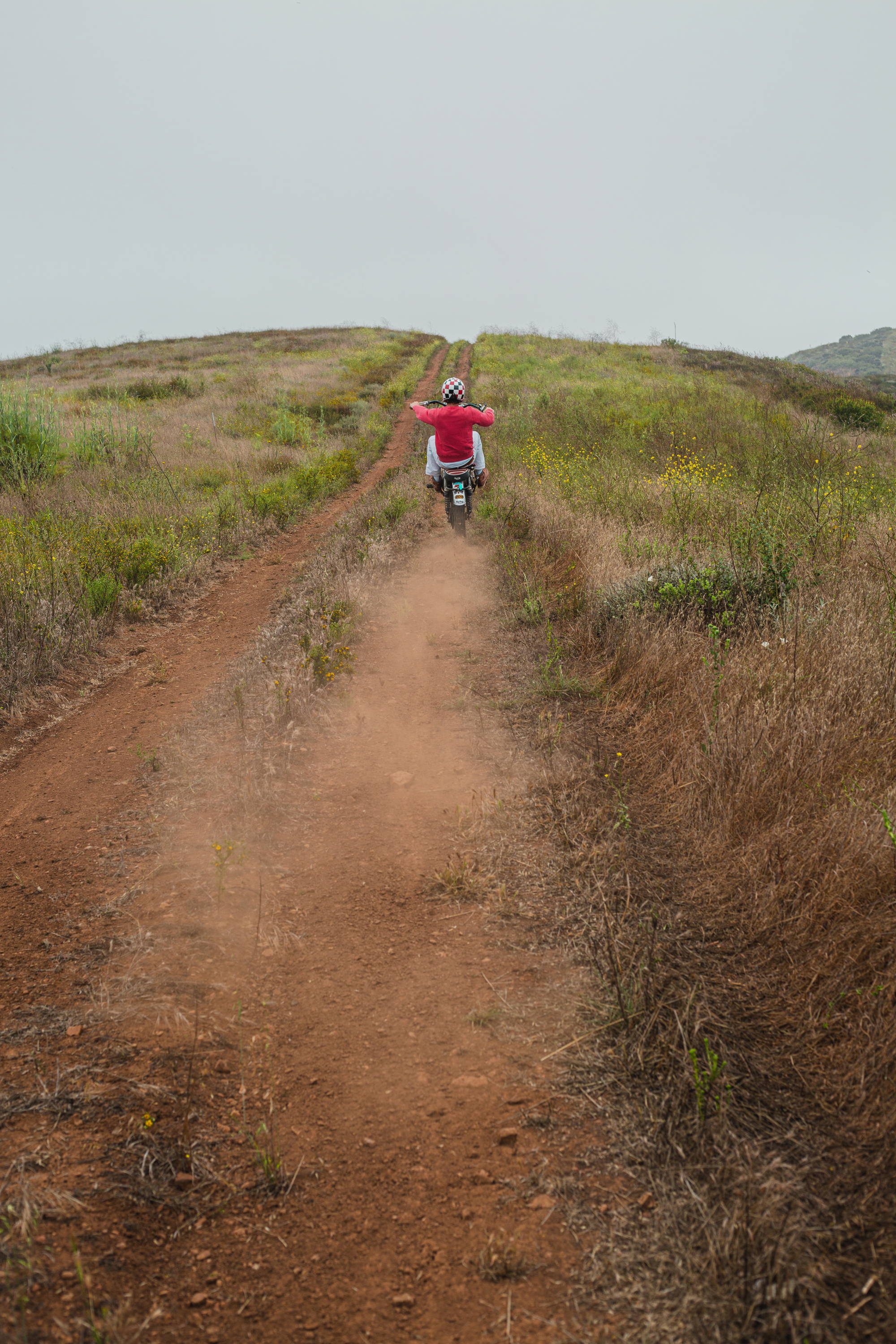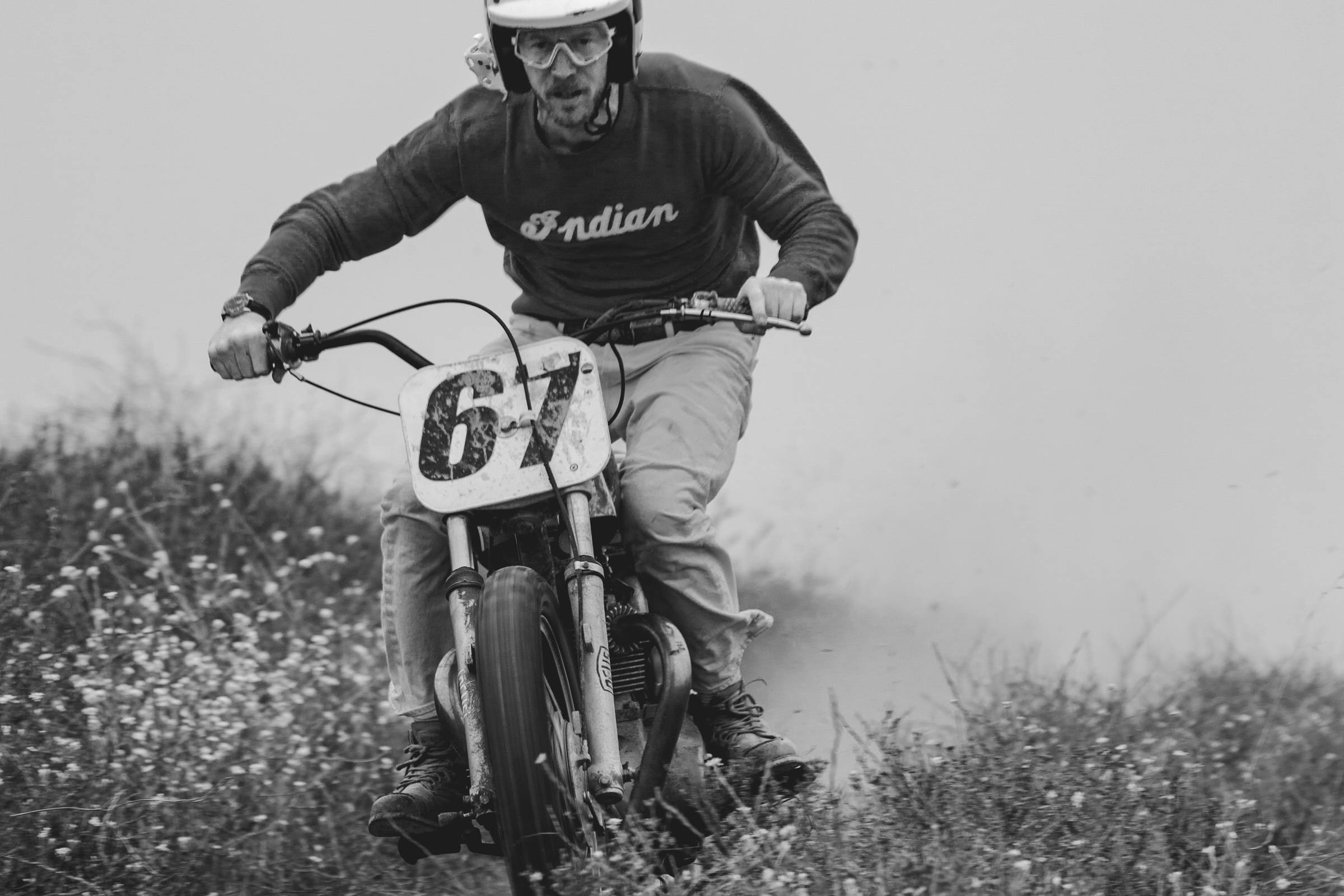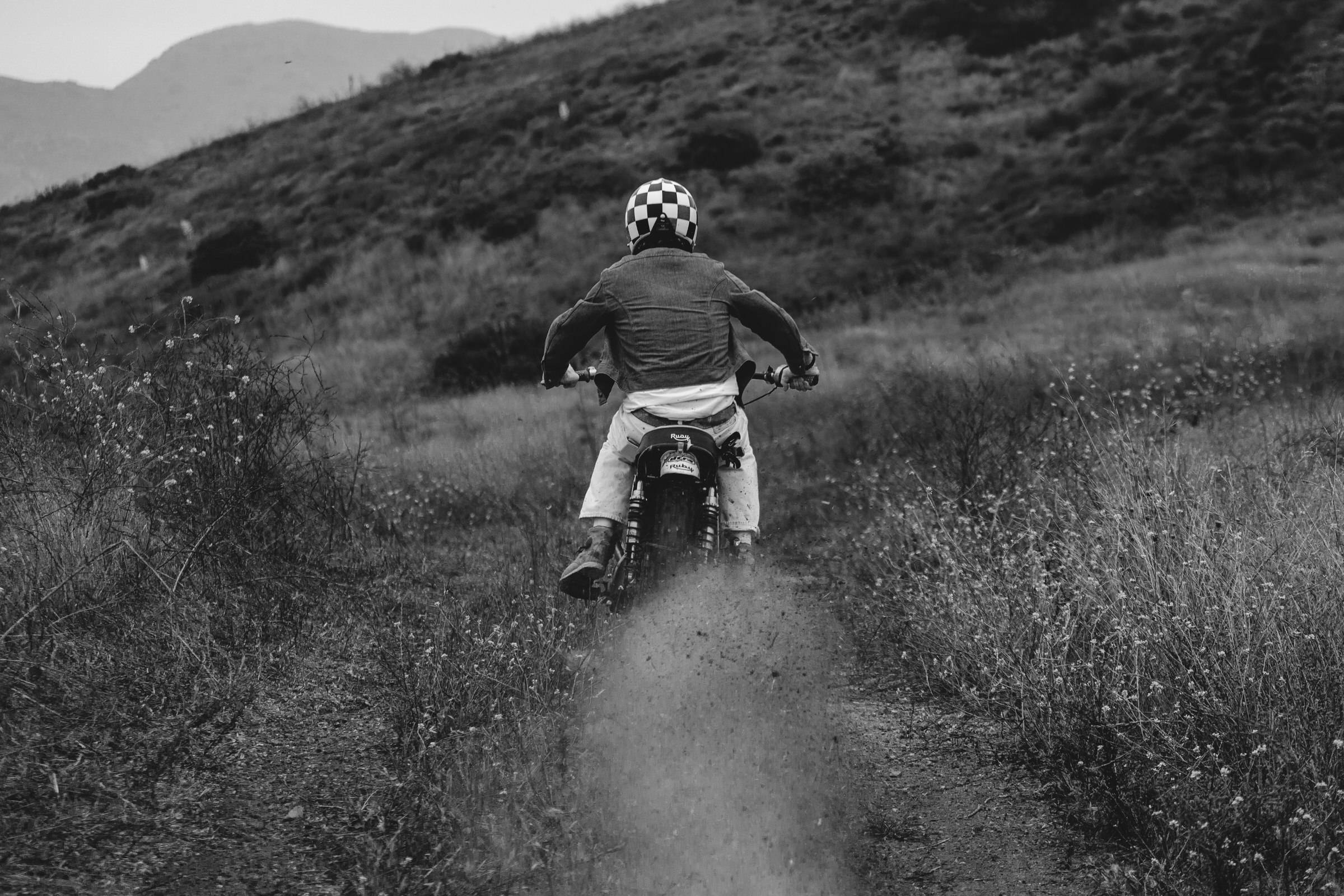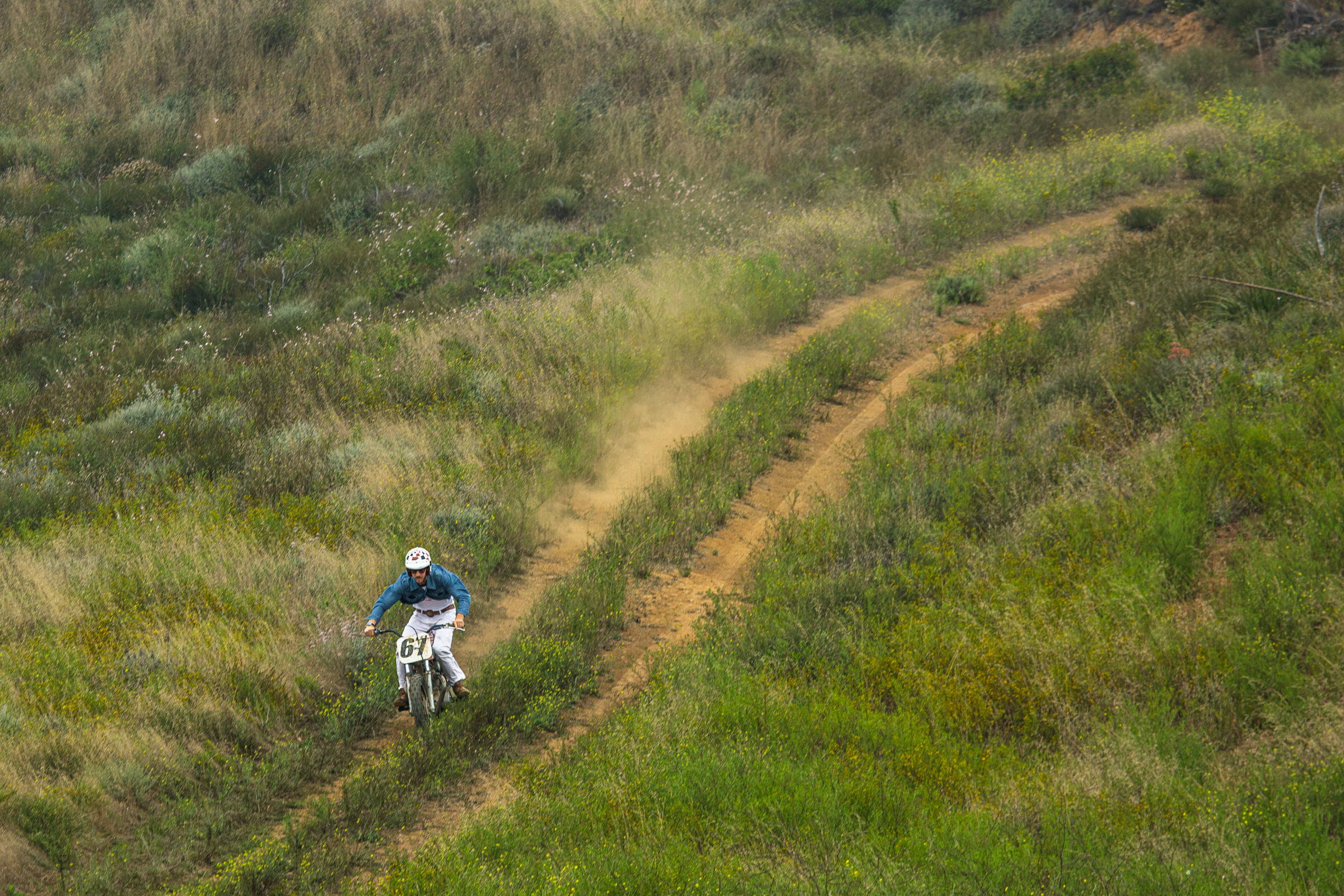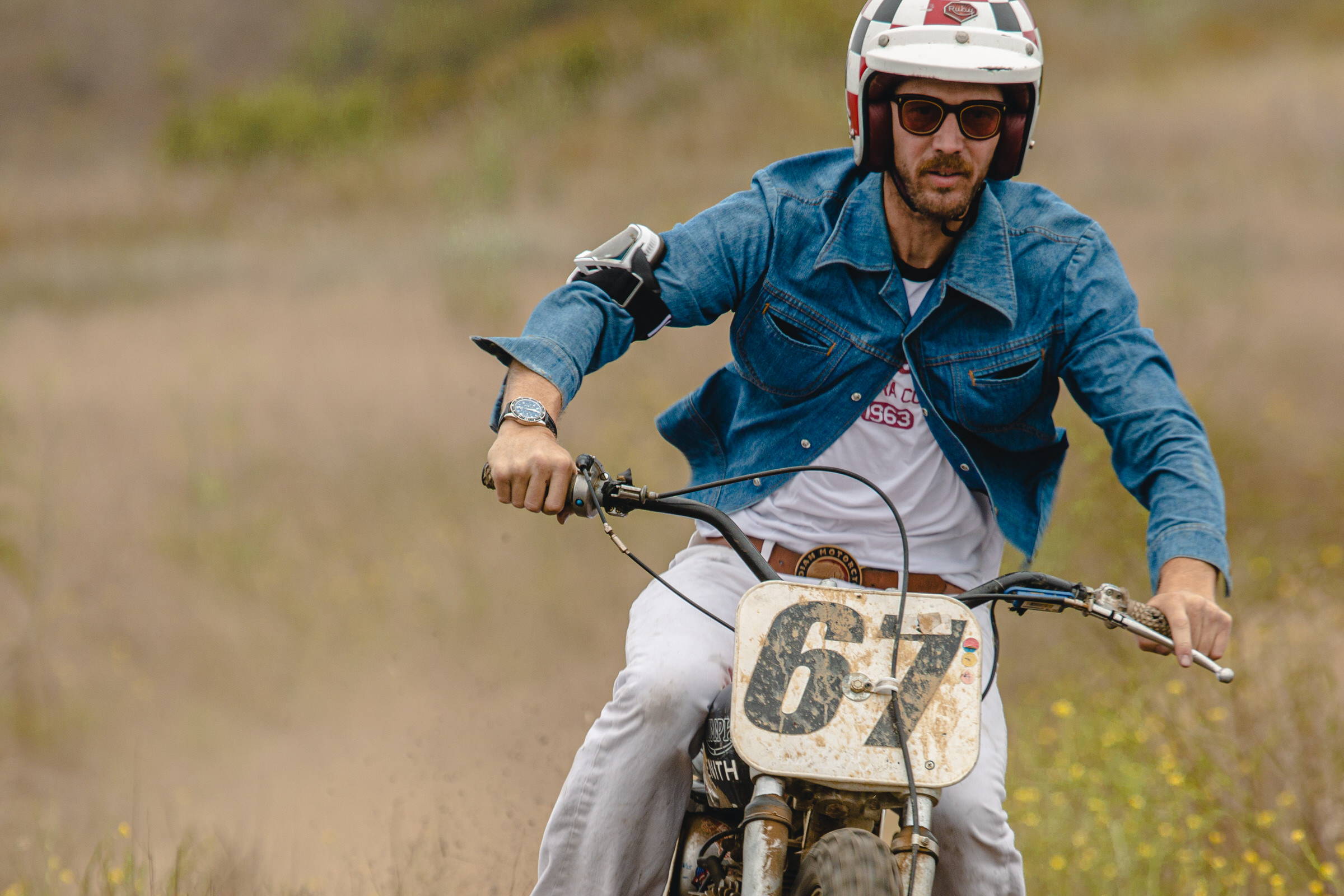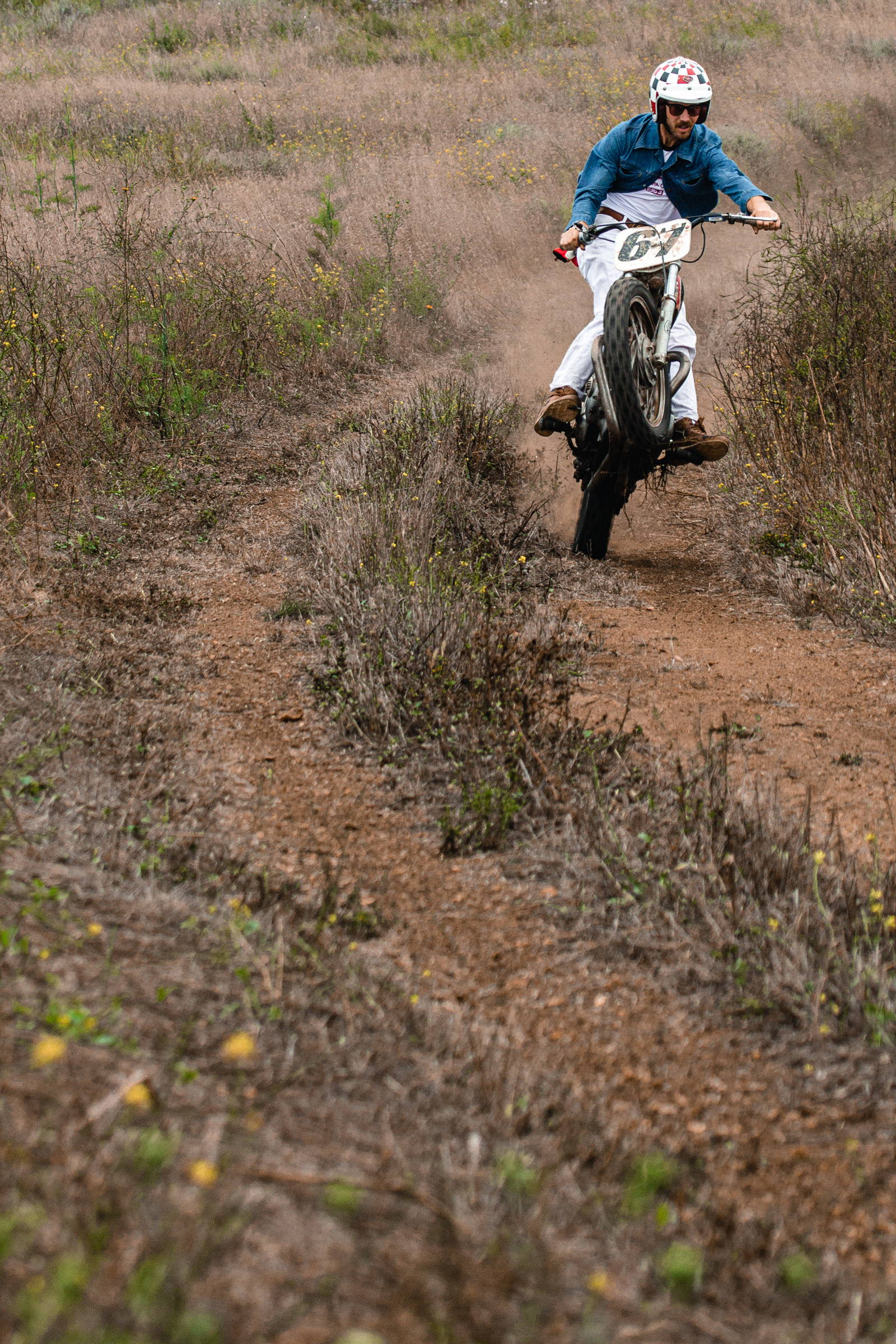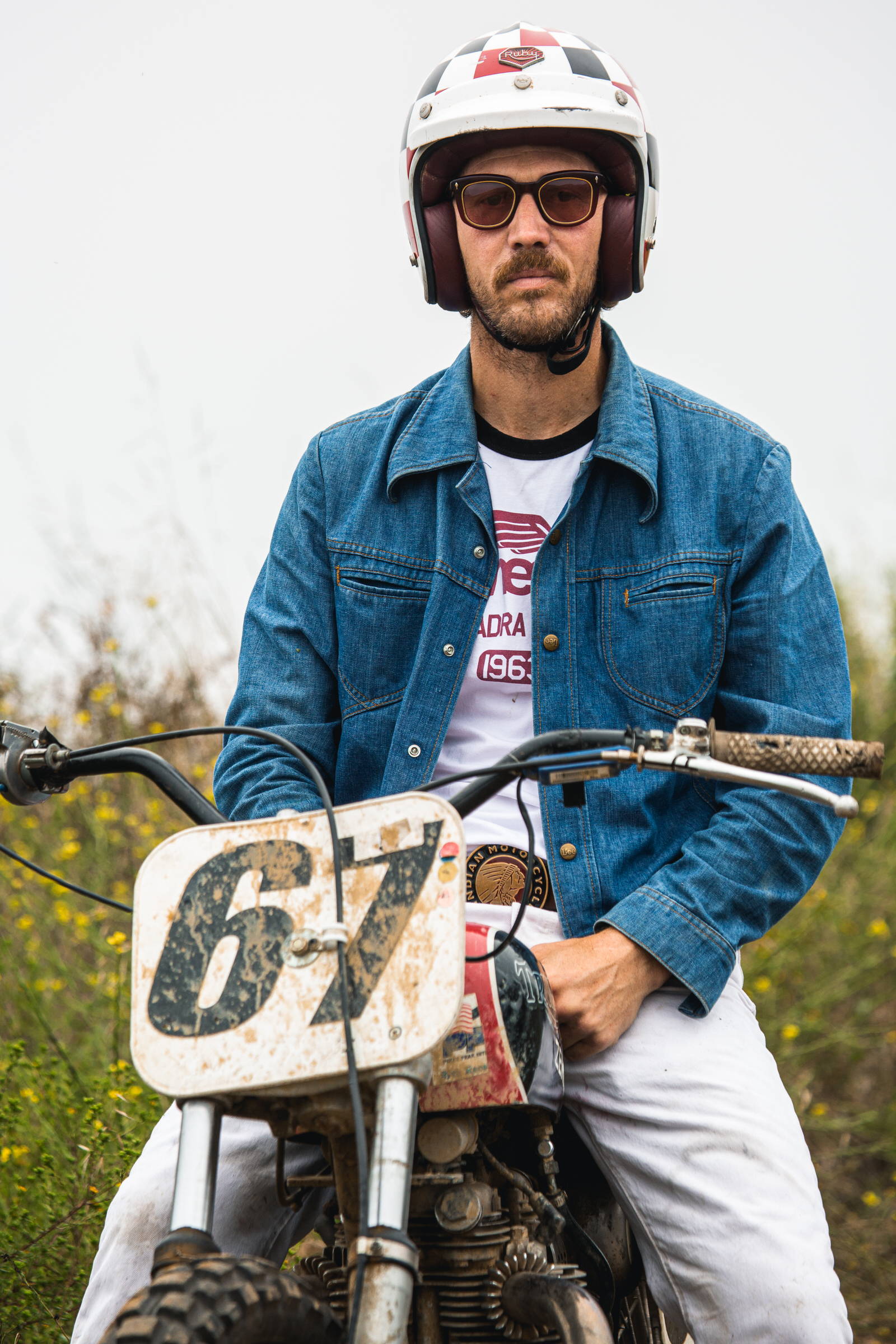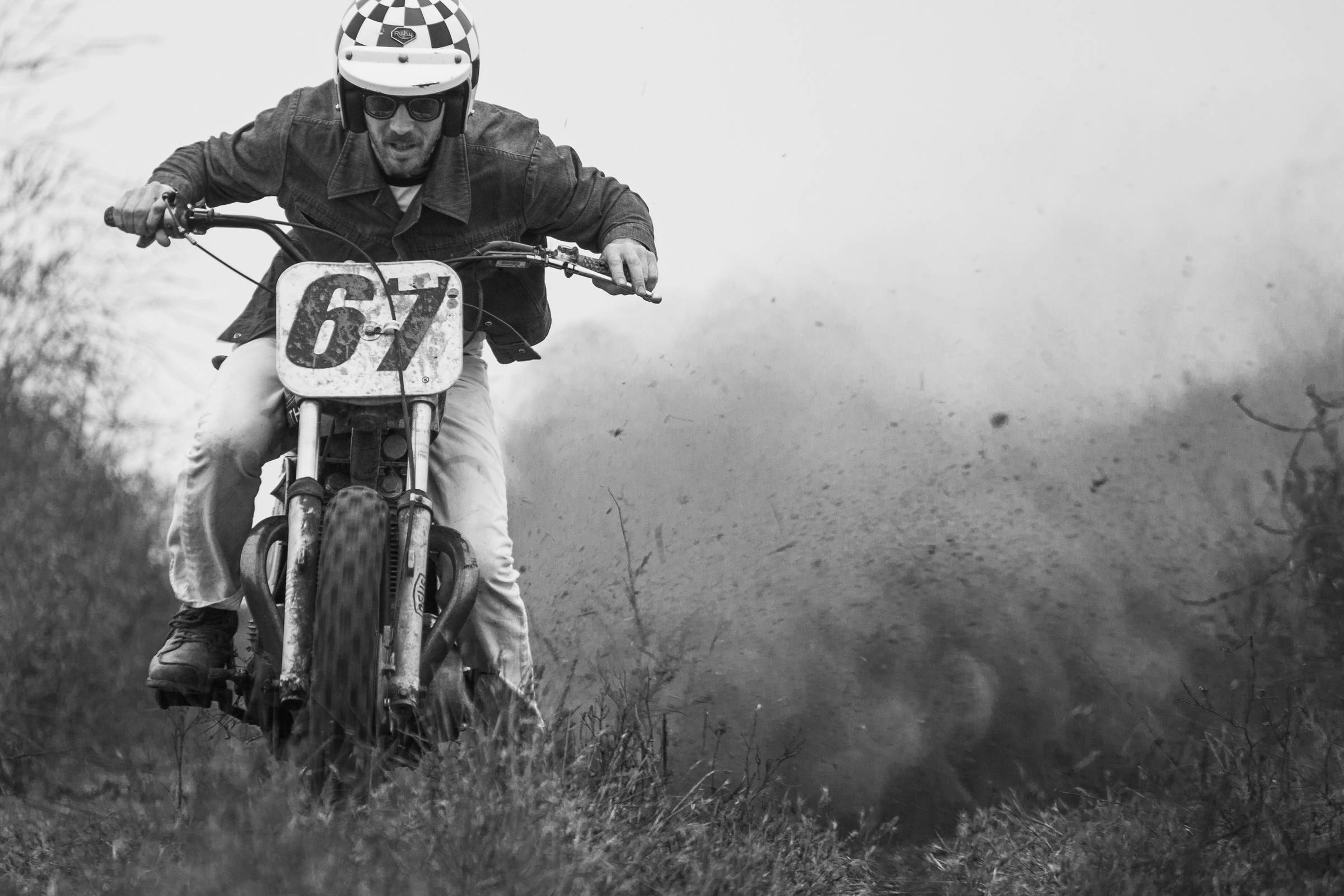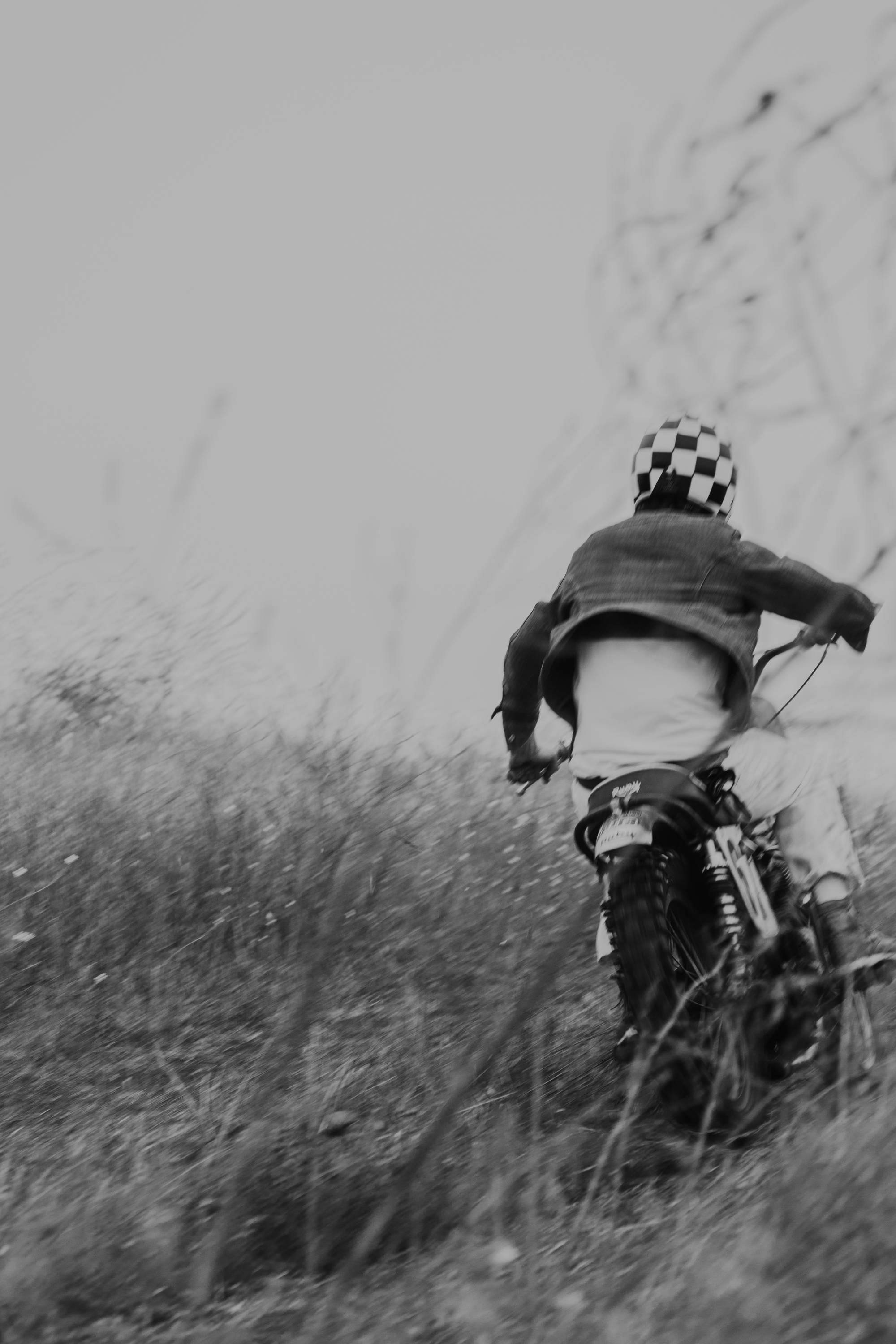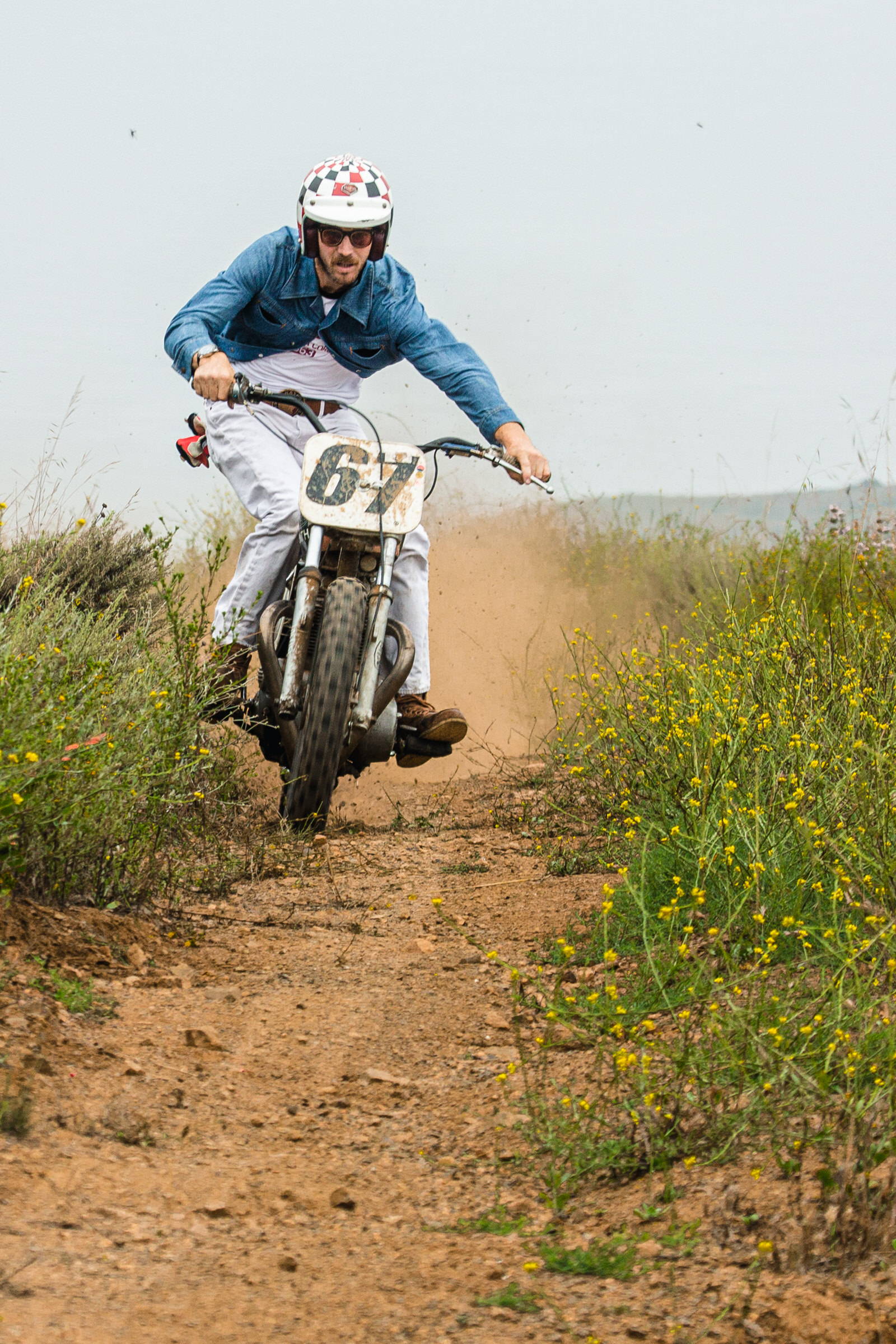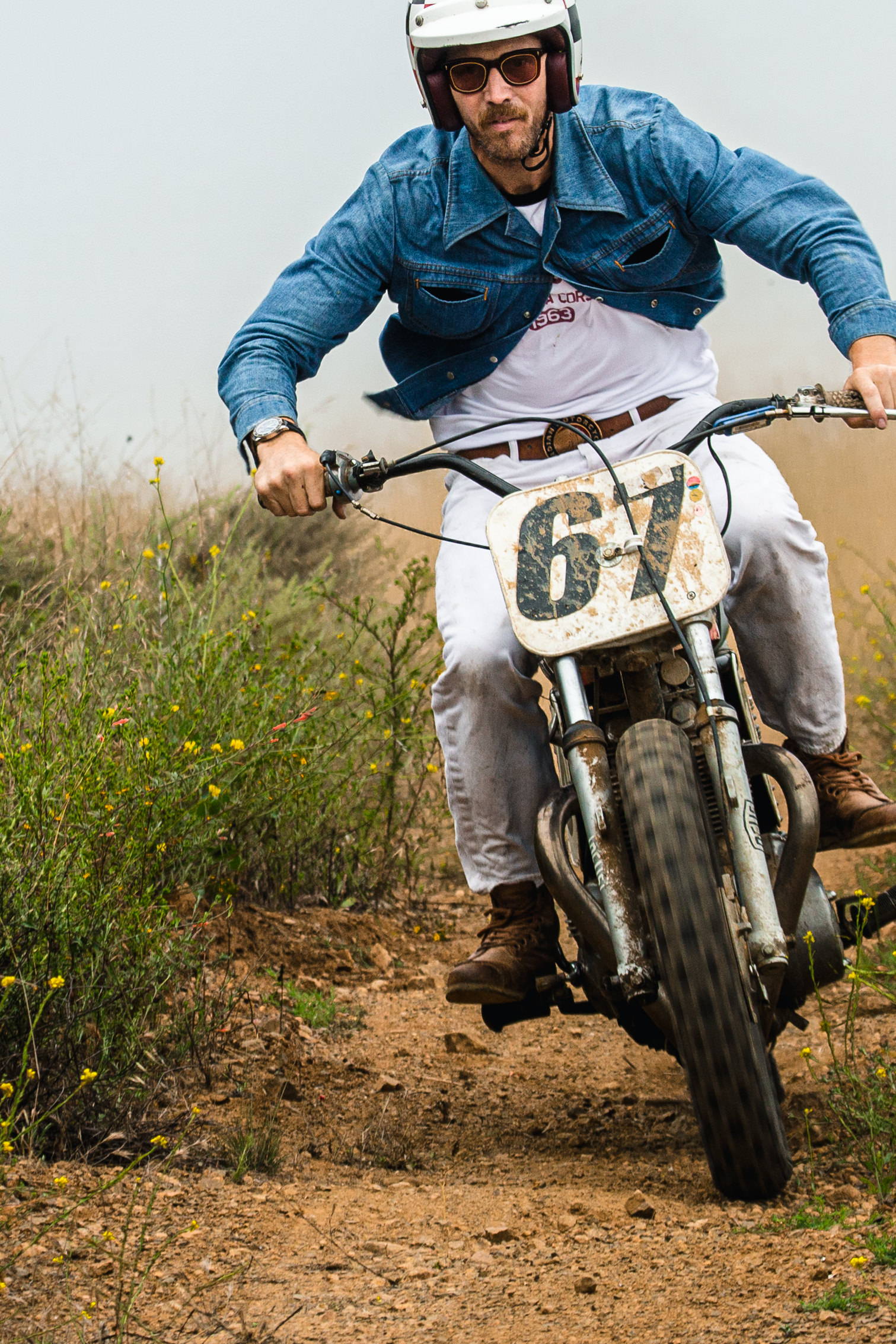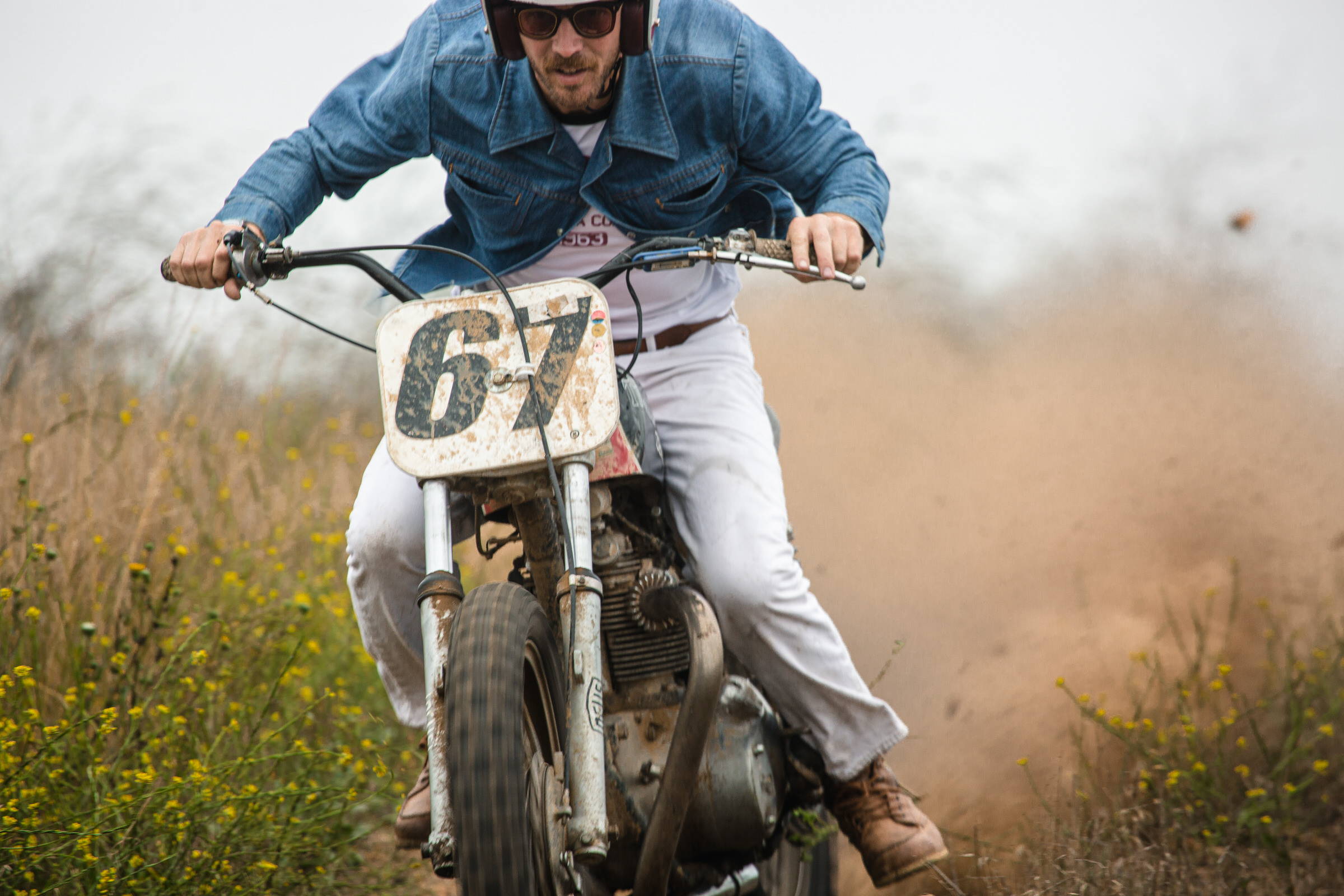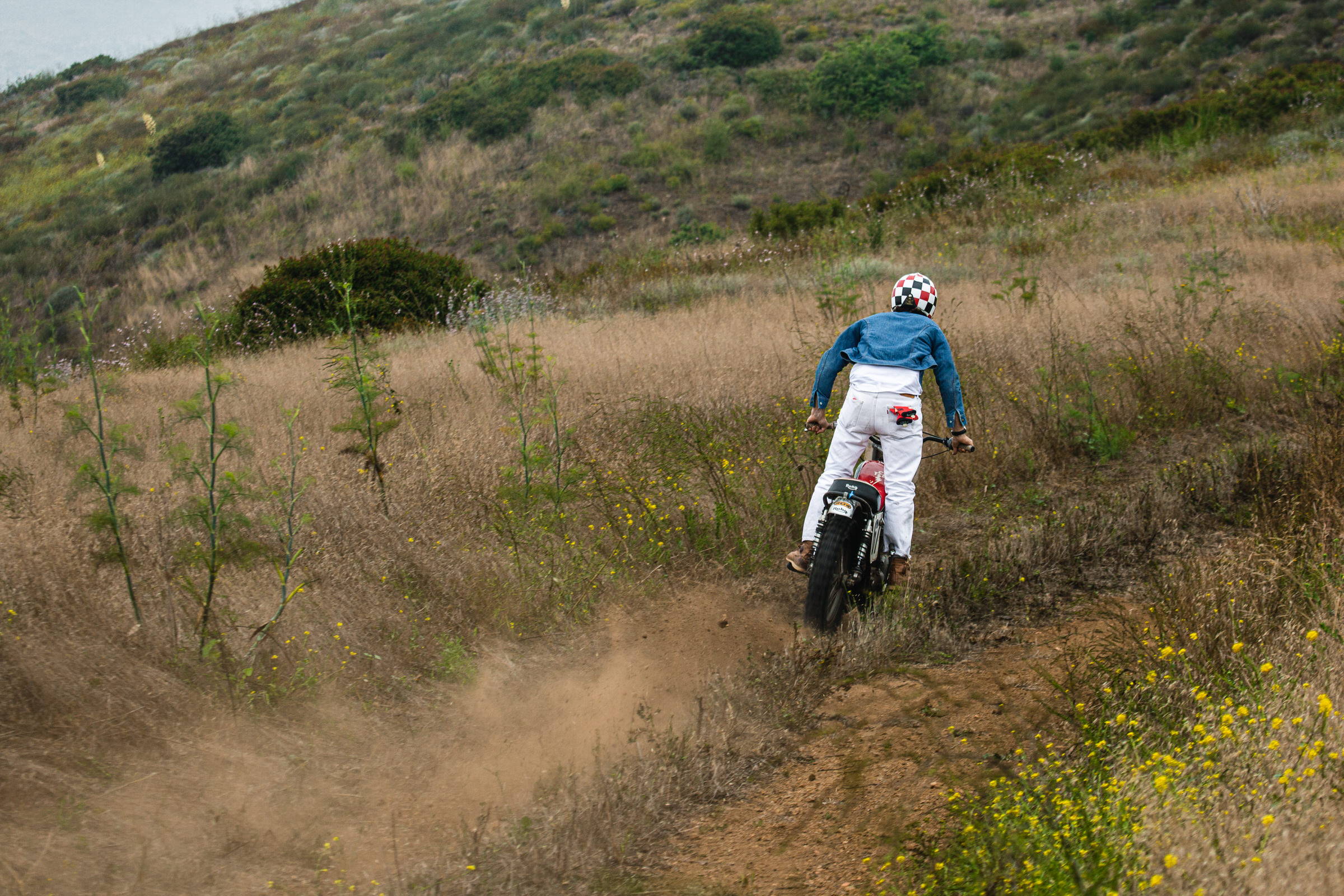 Bike: 1967 Triumph TR6C "O.S.F.A."
Stock Frame
Stock Engine
Stock Gearbox
Stock Swingarm
Ceriani Fork
19" Front / 18" Rear
TT Pipes
Amal Carb
Custom Trackmaster style gas tank
Seat was custom made in Paris
"I always wanted to keep that engine stock because i'm not a good mechanic and I was looking more for riding and experiences rather than performances.
the concept of OSFA (one size fits all) is to enter the most various type of races possible with the exact same bike just changing tires and eventually handlebar that's it.
its more about the experience than a hunt for 1st places
I bought that Triumph off of Skateboarding legend Jason Lee through Justin Kell at Glory Motor Works back in late 2008, I shipped it to France early 2009 then I shipped it back to California in November 2010 in order to compete the Catalina Grand Prix
i won the open twin class with her at Catalina
Then in 2011 I raced Pikes peak International Hill Climb with her and made it to the top.
Shortly after it seized and had the engine nicely rebuilt by Wes White at Four Aces Cycles. he did an amazing work and finally mounted an Amal carb as she had a Mikuni before that.
I kept racing her as often as I could, competing in several Hell On Wheels events, and also A day In The Dirt.
The bike was shipped to Japan in 2014 to race Hell On Wheels at Saitama motocross park.
I won all my heats and finals there. then the bike was shipped back to LA.
She ended in Legendary John Hateley 's hands and John turned the beast into a beauty and set her up for me to race the Sacramento Mile in 2015.
I raced both Open Twin and brakeless class. It was frightening and over exciting. This made me the first French man to ever compete a Mile race, to this day none other French ever raced a Mile yet in America.
I kept the engine stock so I was being smoked in the long straights, but could easily catch back with the fast XS 750 and T140 in the long turns and finished 4th.
huge thrills. and amazing trip."
A heartfelt thank you to Dimitri for spending a day with us. His generosity of spirit and love for two wheels is inspiring. When the history books look back to this era of motorcycle culture, there will be an entry for Dimitri Coste. It will be well deserved.