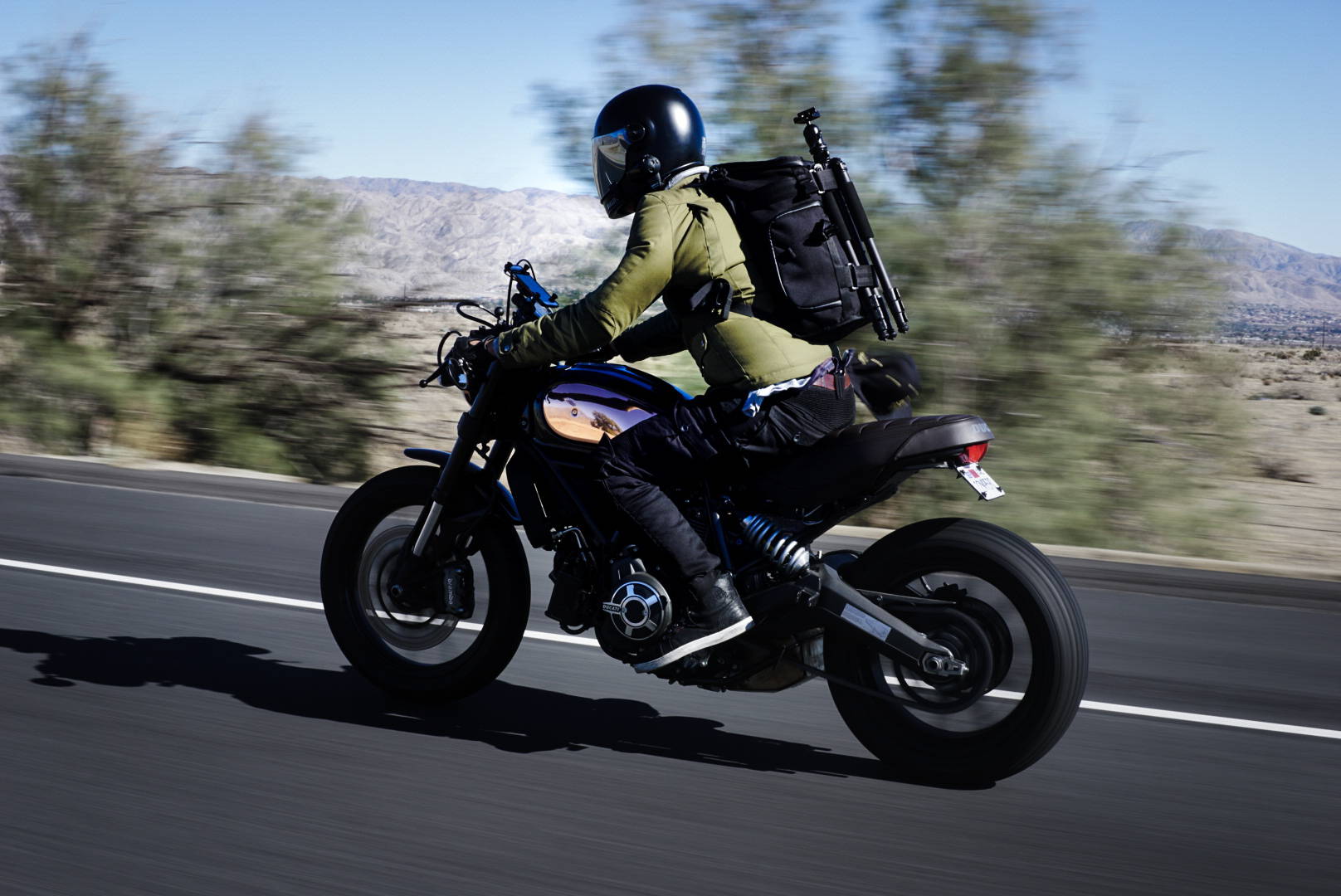 Name: Kin Lam
Age: 30
Location: Alhambra, CA
Occupation: Clinical Oncology Pharmacist
Bike(s): 2016 Ducati Scrambler Icon
What inspired you to start Astroscrambler?
Our mantra is Roam x Ride x Customize.
Roam is about riding your bike to new areas and chasing beautiful views.
Ride is for those riders who wish to improve their skills in the canyon or the track.
Customize is for those riders who wish to individualize their Scramblers, and it is the perfect template to make your own!
For us, we are Scrambler enthusiasts trying to make it easier on fellow riders to get the aesthetic and performance they want. And since there was no consolidated spot to modify your Scrambler, we made one!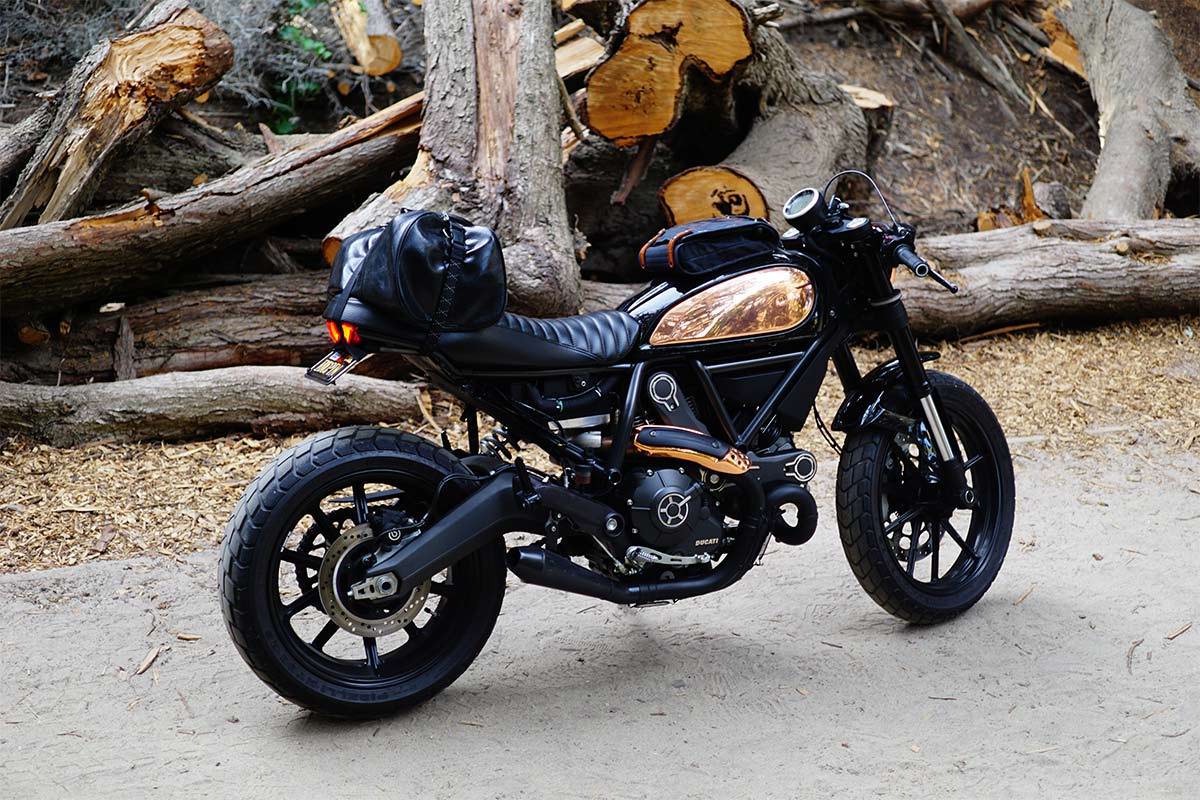 How did Astroscrambler start?
Like most good things, Astroscrambler started on accident. Ducati Scramblers were just in their second or third year in production, and I did not see a ton of information on how to customize a Scrambler. Being a new rider, I wanted to help others who might be in the same position as me. I started it to share my customizations, progress, rides, and different things I learned along the way on social media. I had no idea that there was such a large audience of people who were learning just like I was, and every day, I got more and more questions about modifications I made, or for my opinion on a certain aesthetic. The community grew to 20k within a year! Via DM, I got in contact with another Scrambler rider, Ray Lugtu, and together we decided to start a website to make it easier for other riders like me to modify their bikes. It has been growing ever since!
Scroll down for more of the Interview with Kin..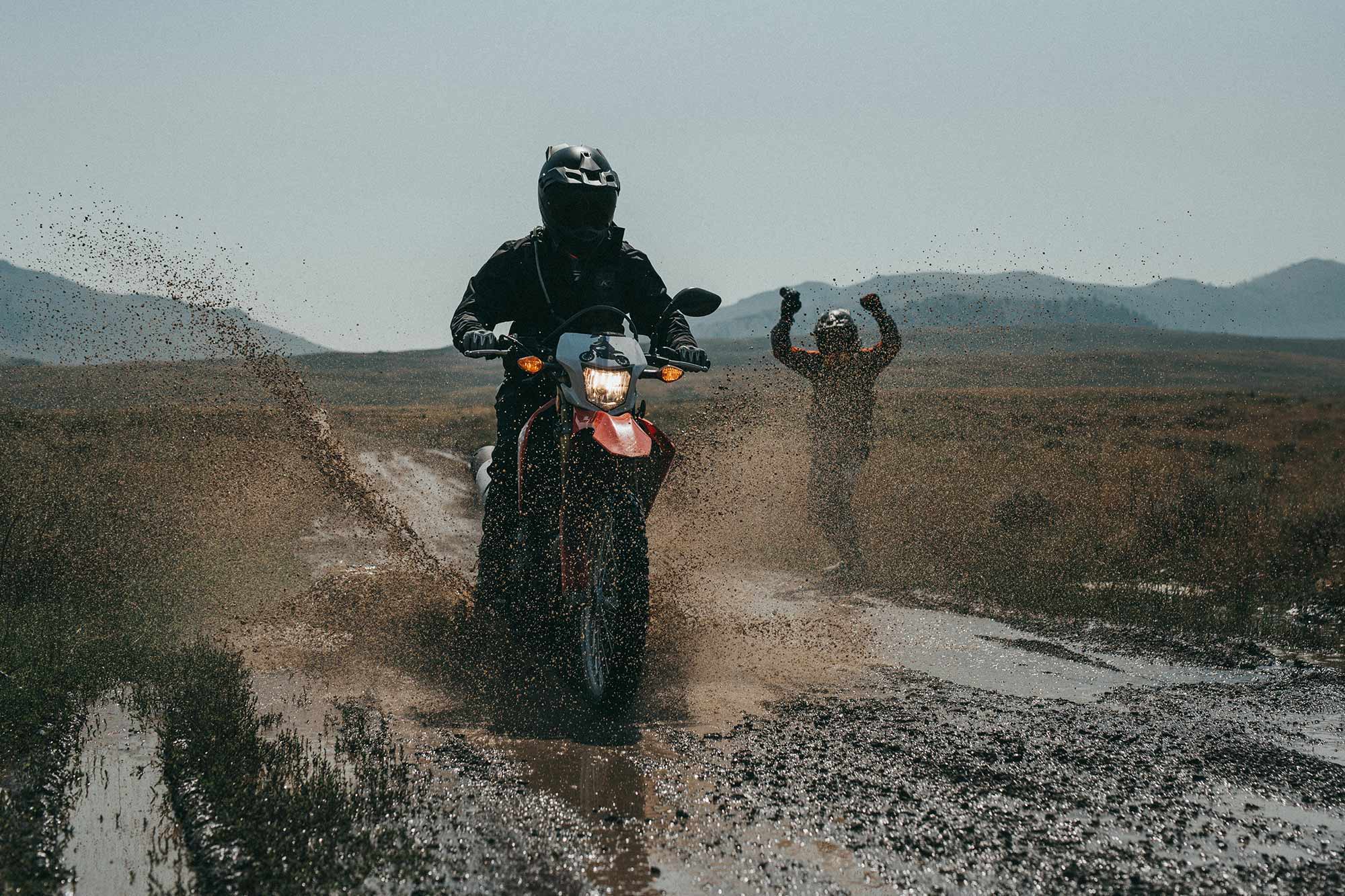 Do you prefer solo or group rides?
Solo, dolo, like a cholo. Group rides are great, especially when you can talk crap on a Sena Bluetooth, but the heart of motorcycle riding is freedom. I don't have to be responsible for anyone, or worry about timing, I can just kick up the stand and ride. That's freedom.
Who do you go for advice ? Mentors ? People that you trust ?
I love reading, so a lot of the insight I get are from books such as 'How to Win Friends and Influence People,' 'Blink,' 'The Alchemist,' etc.
In terms of people, my parents are big leaders in my life. They escaped from Vietnam in their adolescence with very little resources and have been able to create a solid foundation for my sister and I to be where we are. Whenever I see them, they have so much feedback on what is going on in my life, that I know that they think about my life more than I do. It is a good feeling.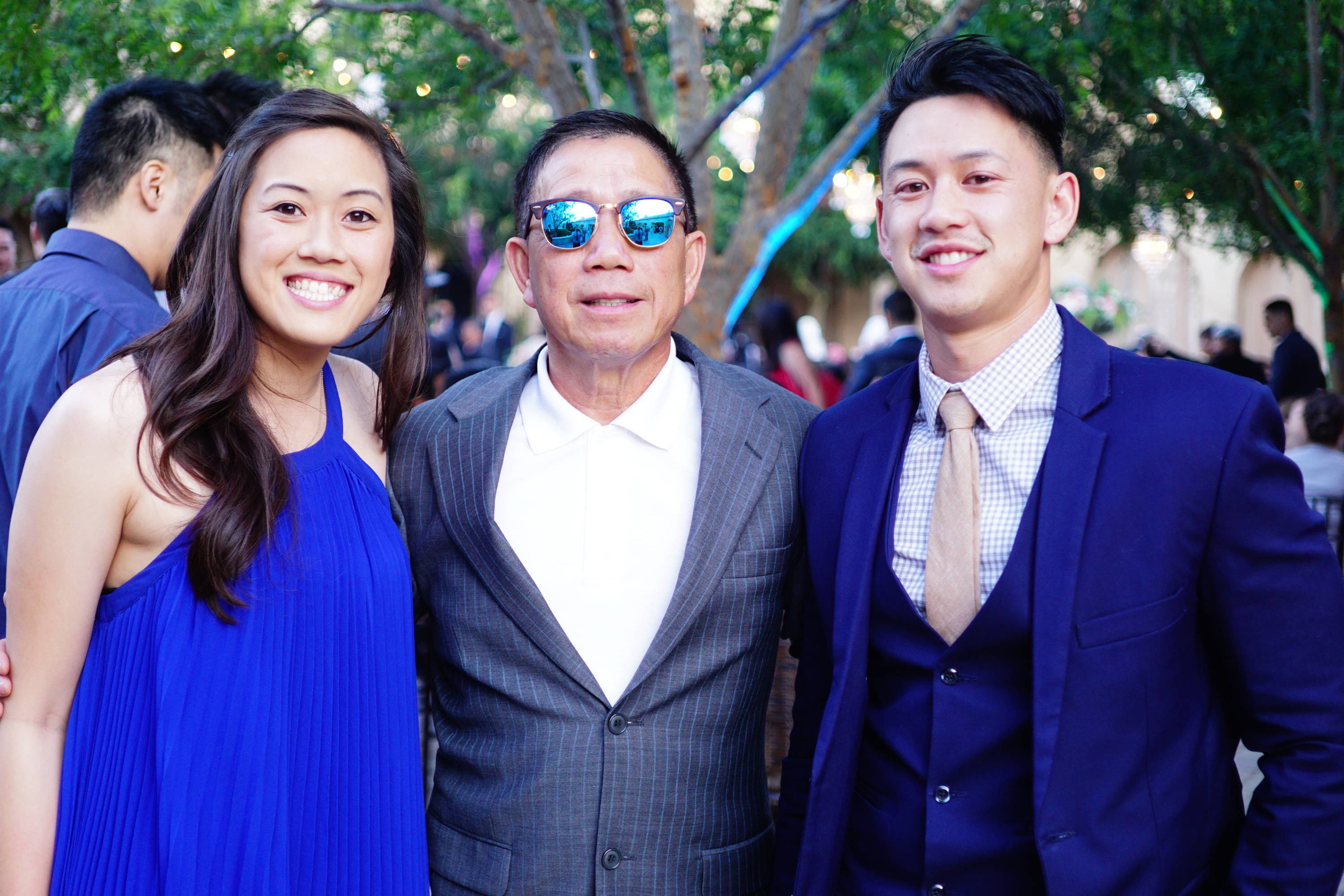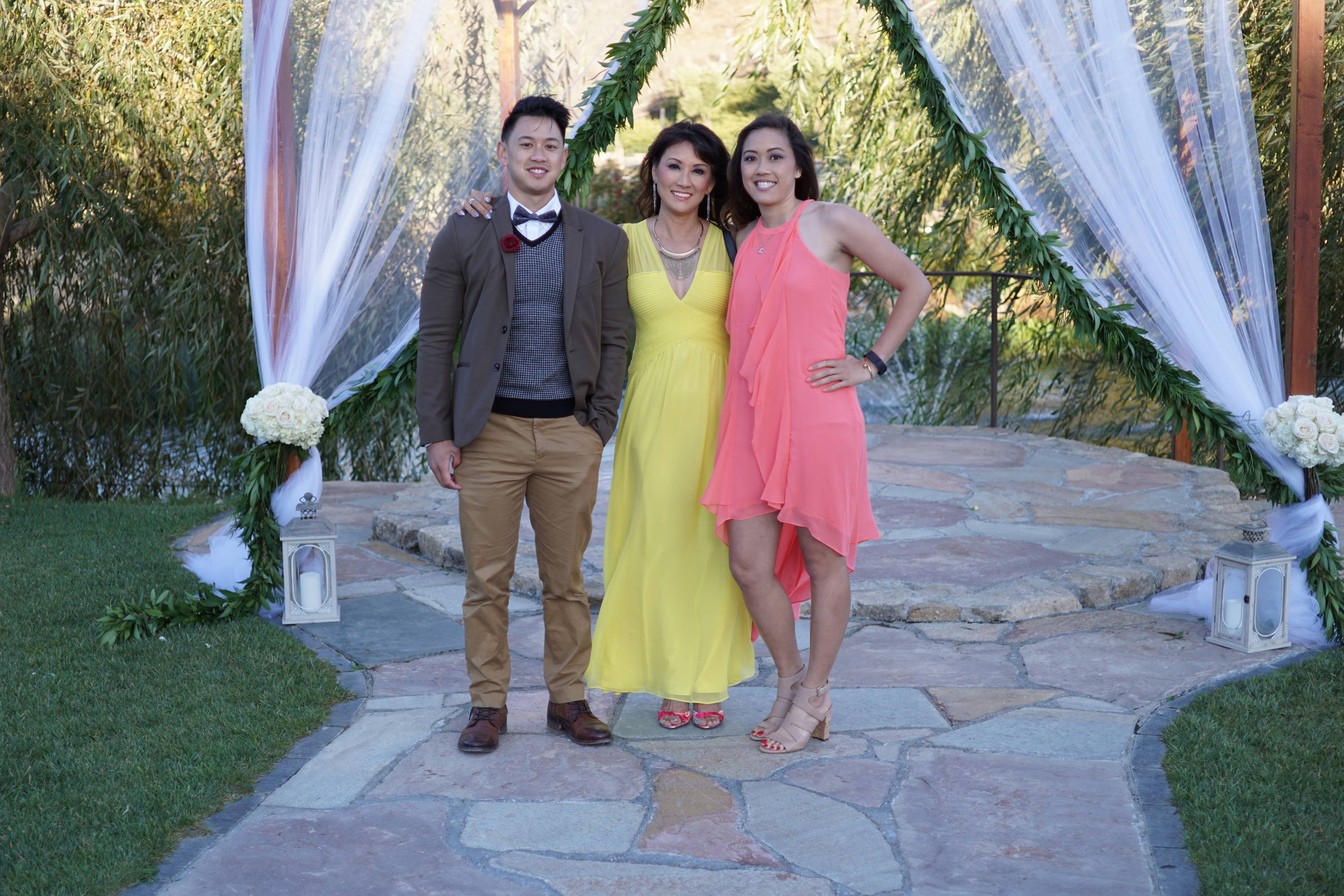 For Astroscrambler, my first partner was Ray Lugtu, he and I worked together to put the website together. His work ethic and execution are inspiring, and he often has great insight on the different things that we should do next. Aside from being a great partner, he is a great friend and I look to him for a lot of important decisions.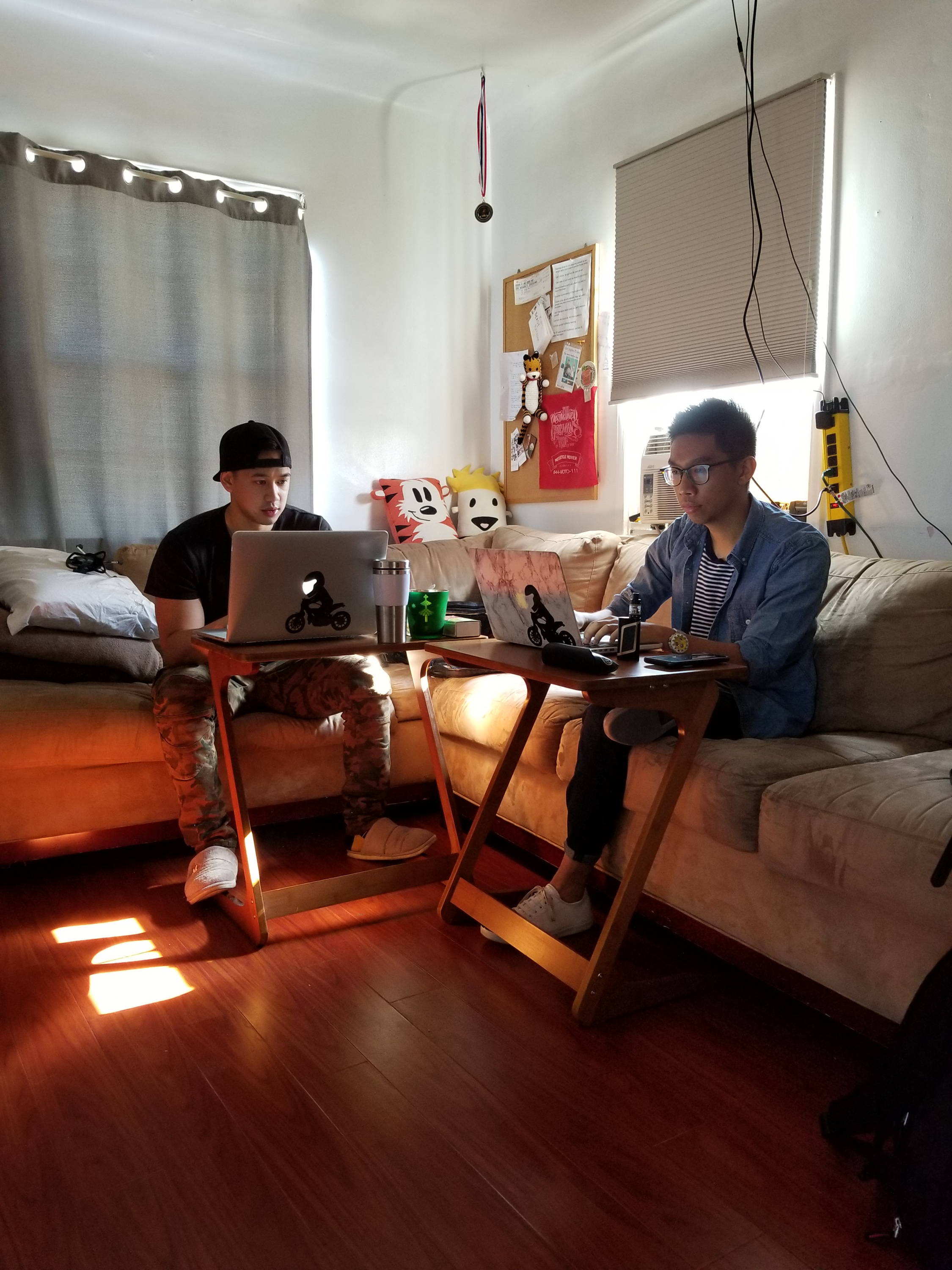 In addition, I met Krino Pan at SoCal Supermoto and he is a wealth of passion and knowledge in motorcycles. He is set to do big things in the motorcycle world, and I look to him for his insight for all technical and riding aspects of the Scrambler.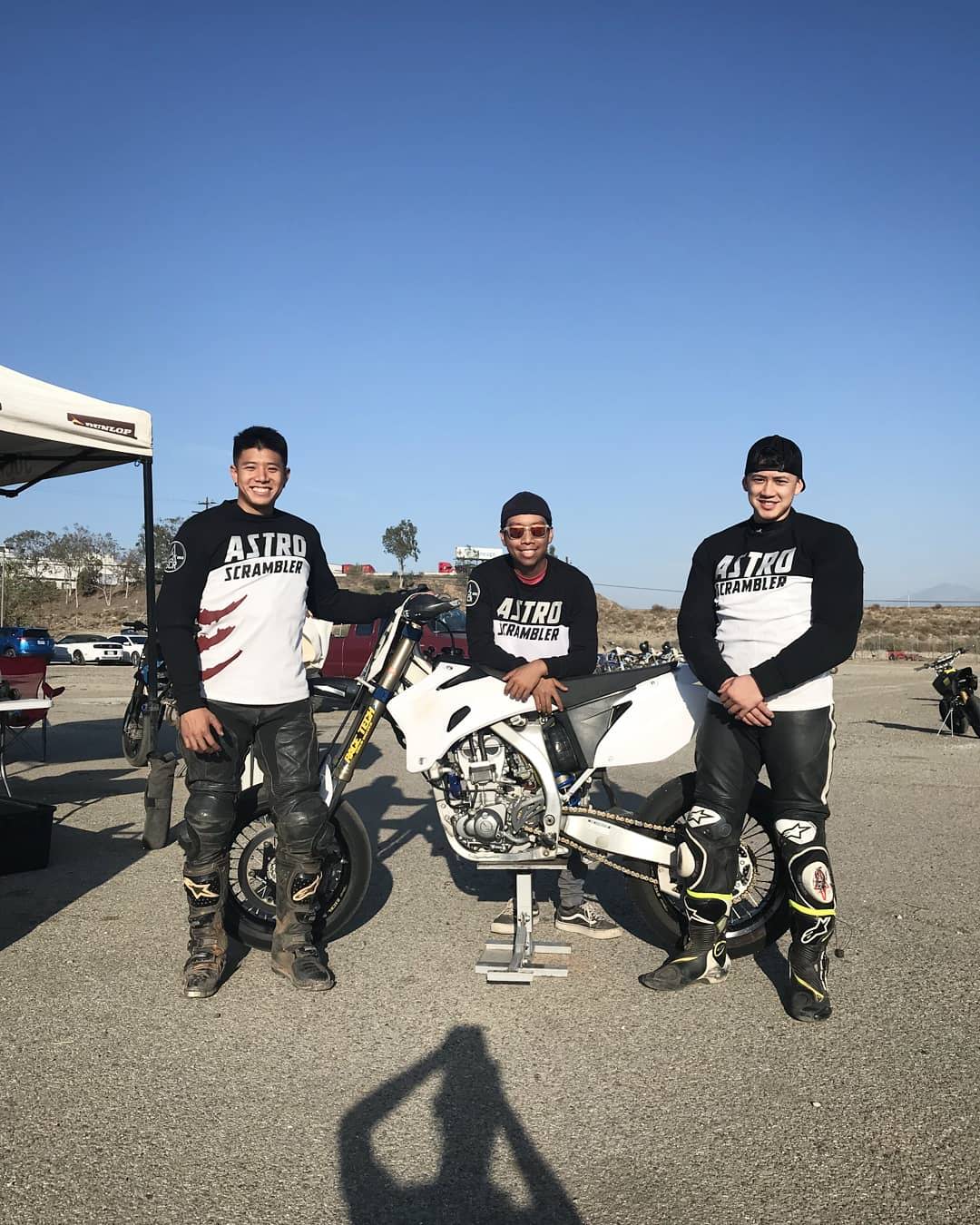 Left to right: Krino, Ray & Kin
What are some of your challenges ?
I think I want to have everything at the same time. I want to be a good friend, son, person, be physically fit, make Astroscrambler successful, be more organized, have more energy, etc. The ambition is very high, but because there is a lack of laser focus, I end up not being able to achieve any goal sufficiently. I need to properly define what is important, prioritize, and accomplish!
What is the most important upgrade you should make to a stock bike?
I am a visual person first. If you don't have a sense of pride in your bike's visuals then you should absolutely make some modifications. The Ducati Scrambler at stock is not very aesthetic to me. The first thing I did was get a fender eliminator kit that tucked my license plate and included sleek turn signals. And from there, the mods flowed.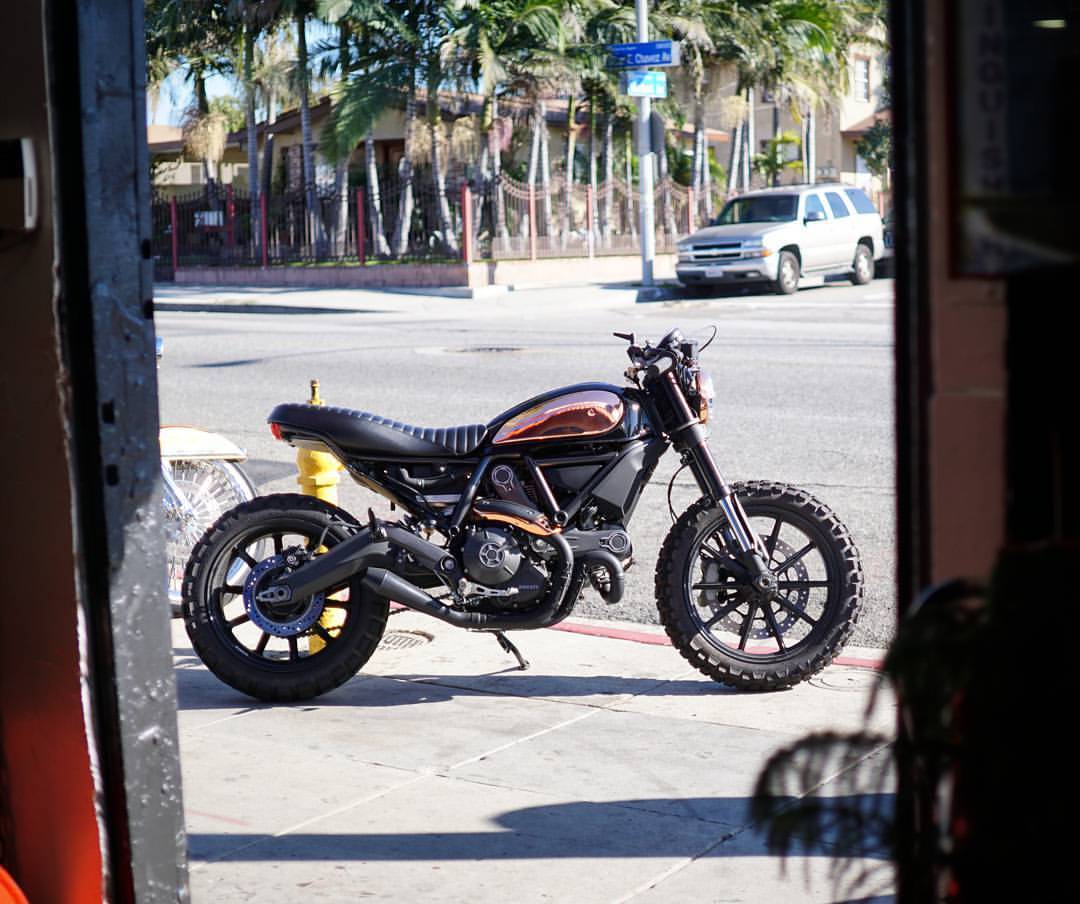 What are some passions outside of work?
I like staying physically active so going to the gym and playing basketball are things I enjoy. Travel is a great way to disconnect and experience different cultures. I am a nostalgic person so I enjoy getting better at capturing memories. A long-winded way of saying photography.
What is the most important thing you keep with you on a ride? [not bike related or your phone}
I got a knife as a gift from Polo Medina of Mototecnica. He put good juju in it and I feel a lot safer riding with it.
What was your first bike?
1988 Honda Nighthawk 450cc - Salvage Title.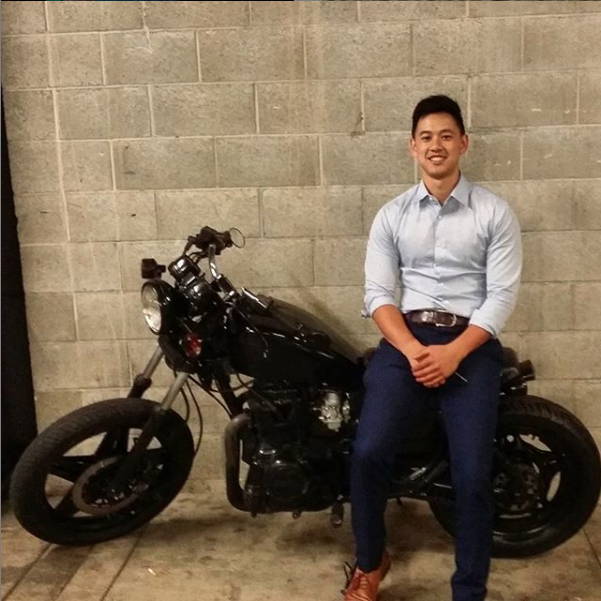 What things outside of motorcycling inspire you?
There is so much noise around me, from working a full-time job, running Astroscrambler, and personal goals, I easily feel inadequate. By nature, I am an ambitious person and always want to be better, so in order to do that I used to live by the belief that you should 'never be satisfied.' Naturally, it helped me accomplish many things, BUT I was never truly happy because each accomplishment meant little as I was so focused on what was next. Gratitude is learning to appreciate what is there, instead of focusing on what is not, and it was just this year that I understood that you need to be both ambitious and content.
I find the most contentment when I am disconnected and in nature. When I feel like the noise is at a fever pitch, I travel where the wifi is weak. Recently, those trips have been to Utah. Zero bars on the phone, means that I have 4 bars to myself and those connections bring me closer to my optimal self and to my friends and family. It is hard to get in that mindset when I am in the thick of things, so being in nature I get inspired by its beauty, the simplicity, and being present in the here and now.
My biggest inspiration, however, takes place during my outreach. I volunteer with an organization called Healing Hearts Across Borders and four times a year I spend a weekend to travel to Tijuana, Mexico with a group of like-minded volunteers from high school students to seasoned doctors. Here, I get to work with patients who have little to nothing to their name, but who carry a smile bigger than I could with a fully stocked fridge and roof over my head.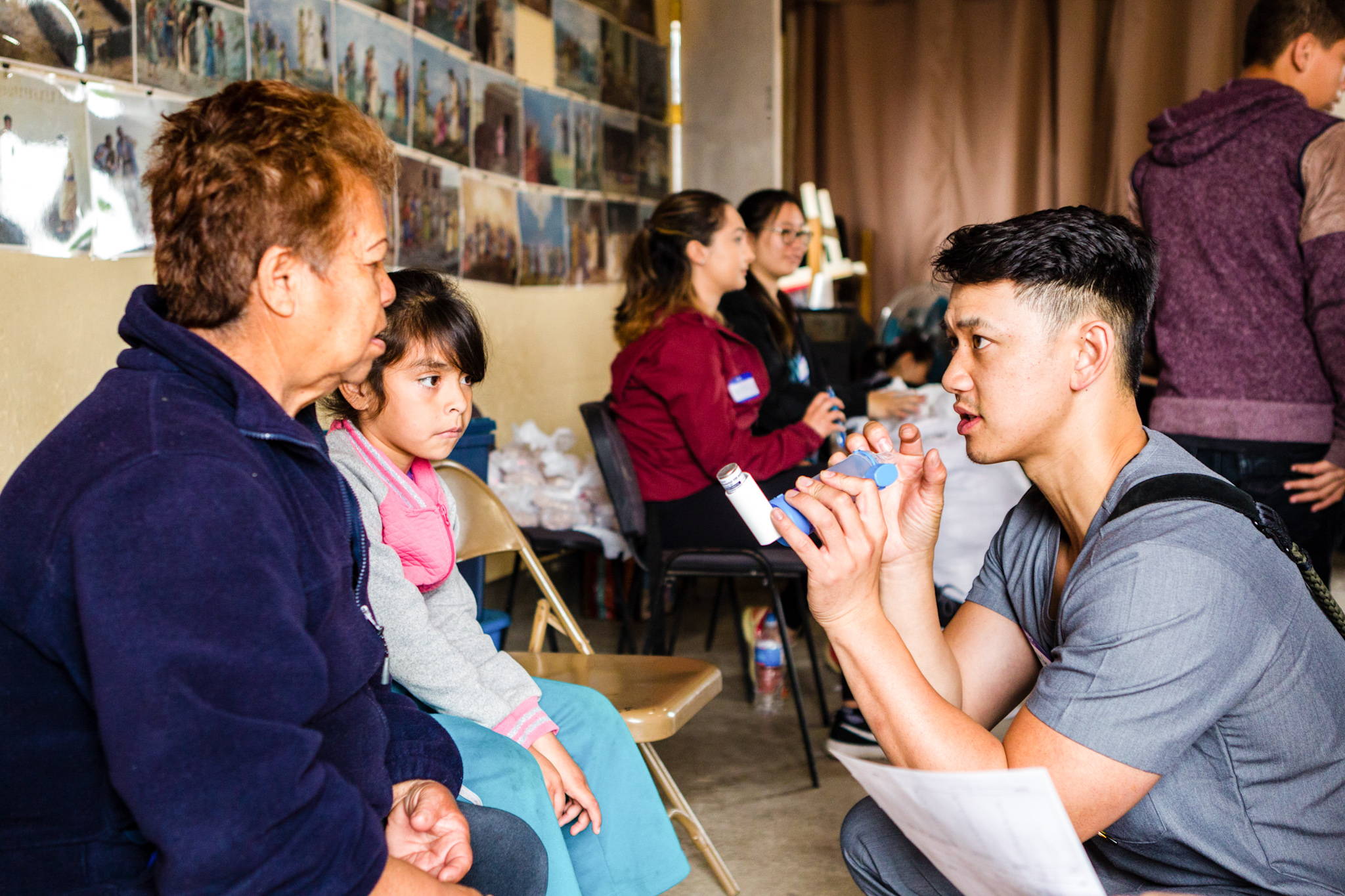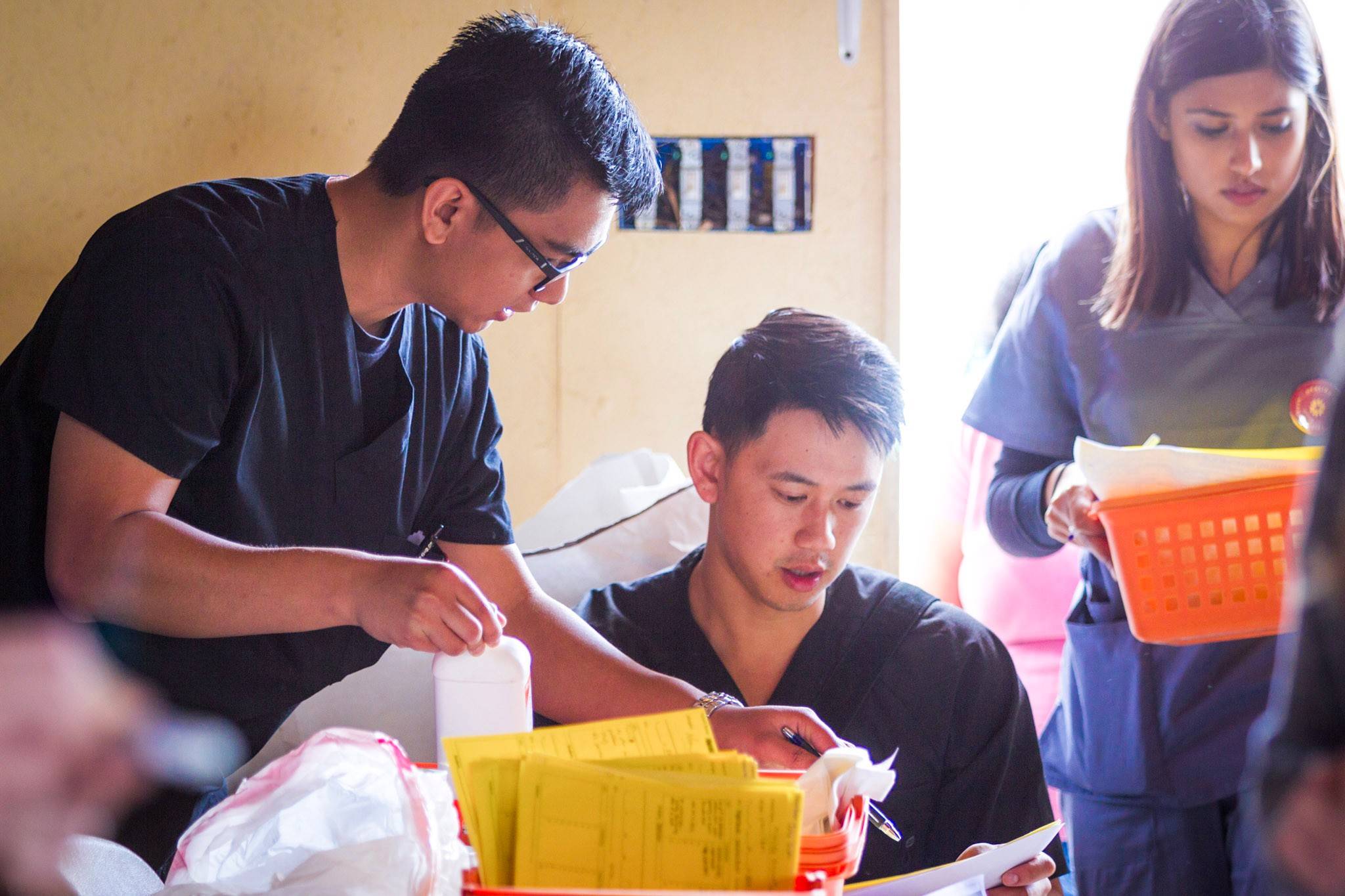 What are your goals in the coming year?
This year, I lost a very good friend to suicide, and that helped change my perspective on what my priorities should be.
Personally, I want to be more effective with my time. I am addicted to multi-tasking but that causes more distractions and less productivity. My friends and family are extremely important to me, and I hope to create more quality time to spend with them.
Professionally, I want to be a more effective leader. In order to do that, I need to bolster my EQ (emotional quotient), and focus on the wants and needs of others instead of myself.
For Astroscrambler, the only limitation I have is time and imagination. There are so many avenues that Astroscrambler can go! In the short term, I hope to create a better customer experience by simplifying our inventory, and moving into creating unique premium parts!