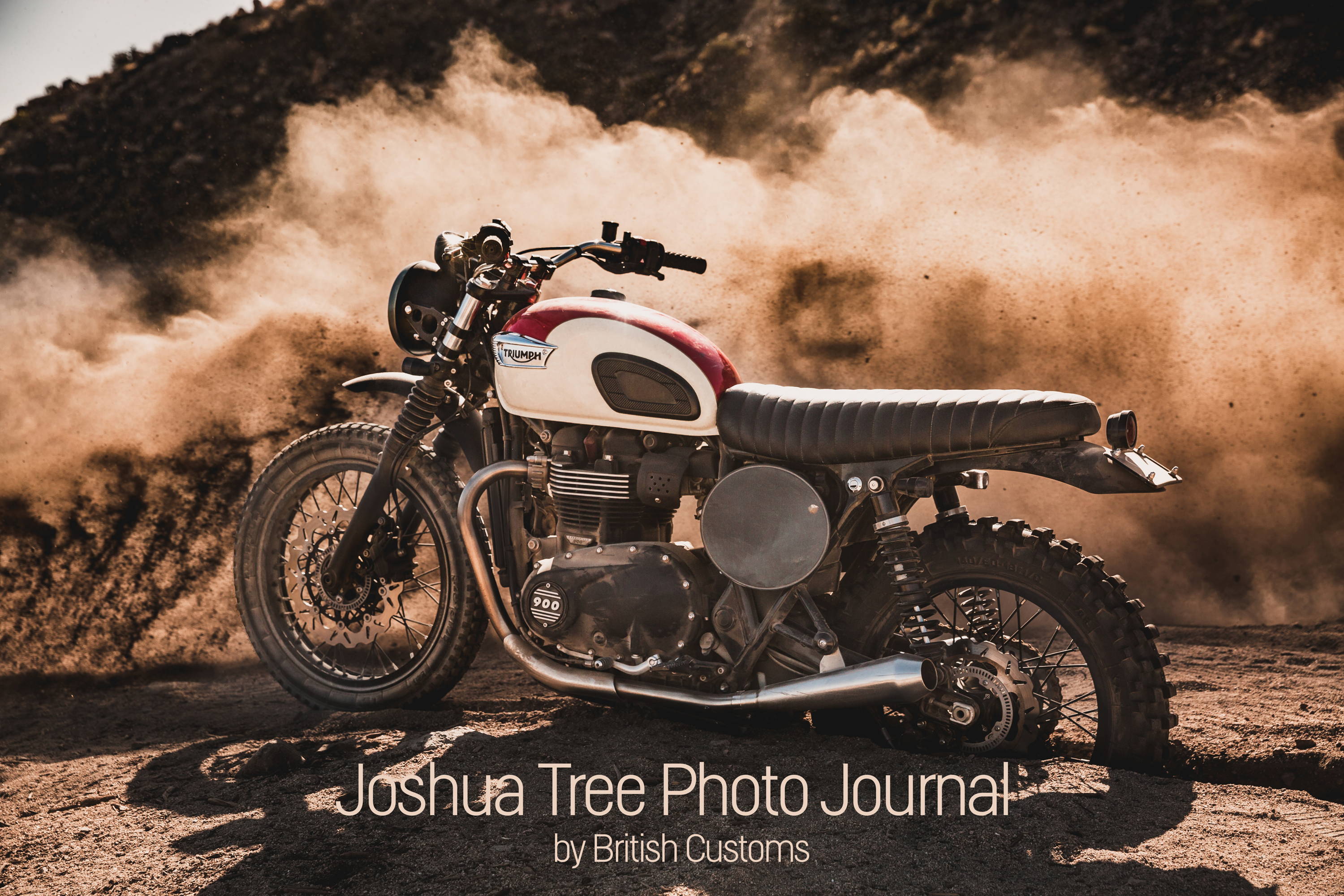 It has been a while since we've done a shoot out in Joshua Tree but the perfect opportunity presented itself in early April of 2018.
We were invited over to the Nowhere Moto Show by our friend Errol of EL3 Productions and that's where we brainstormed and came to the conculsion: plan out a Desert Sled-esque build for both the show and a photoshoot out in Joshua Tree.
The perfect bike for this mission was a Triumph Street Twin.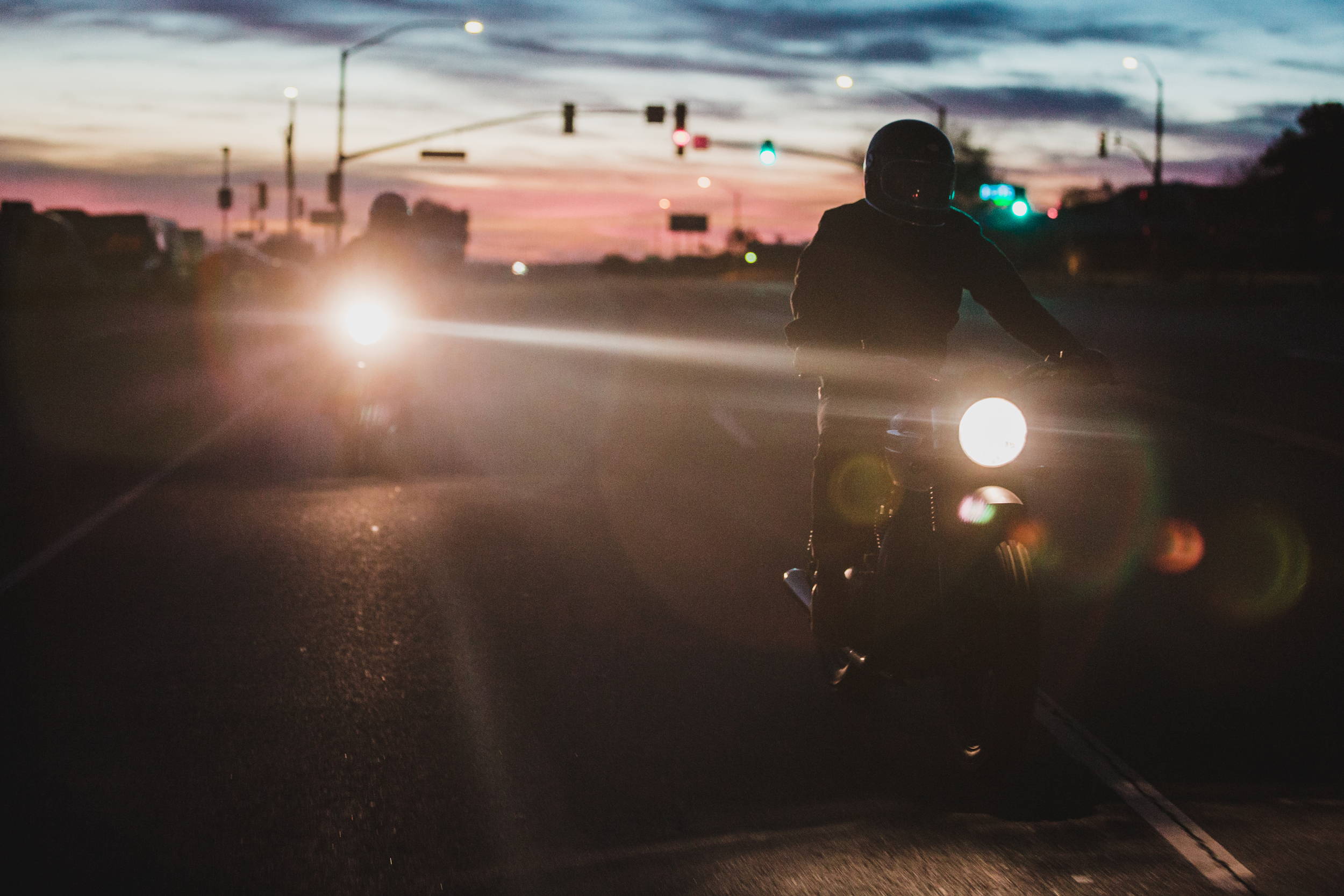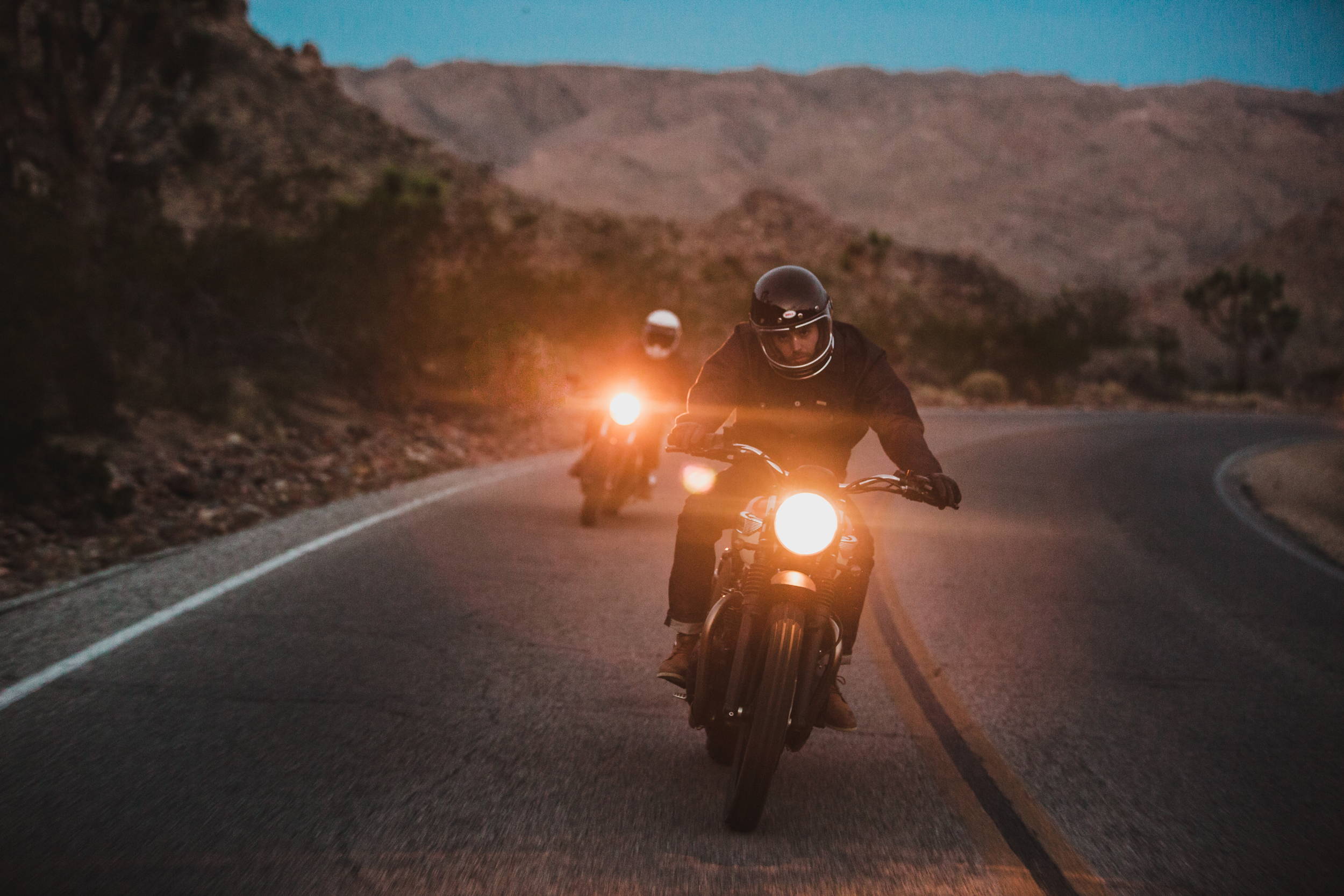 We got up early in the morning to catch blue-golden hour (see link for more info) which we highly recommend for Joshua Tree.
There's nothing else like it, watching the shadows slip off the rocks & plants as the sun rises, seeing the sky turn from a bluish tint to gold, & the cool breeze in your face as you experience all of this.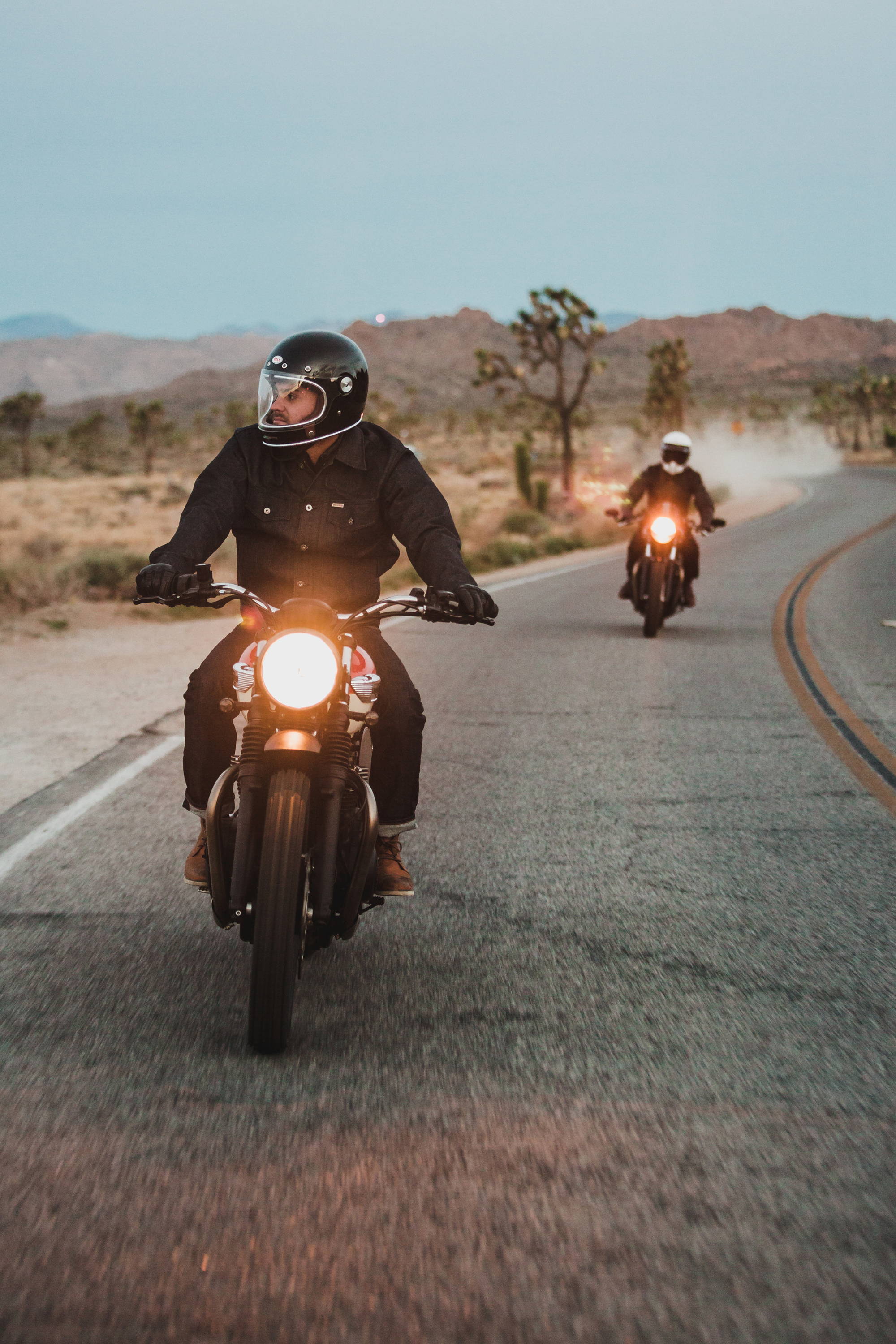 Patience flys out the window when you have new tires (Heidenau K67) made for the dirt and you see a nice patch to hit hence the cloud of dust in background
"There's something so peaceful about riding through this place as the sun rises. Before the crowds, and the tourists." - Austin Dixon, (rider in front)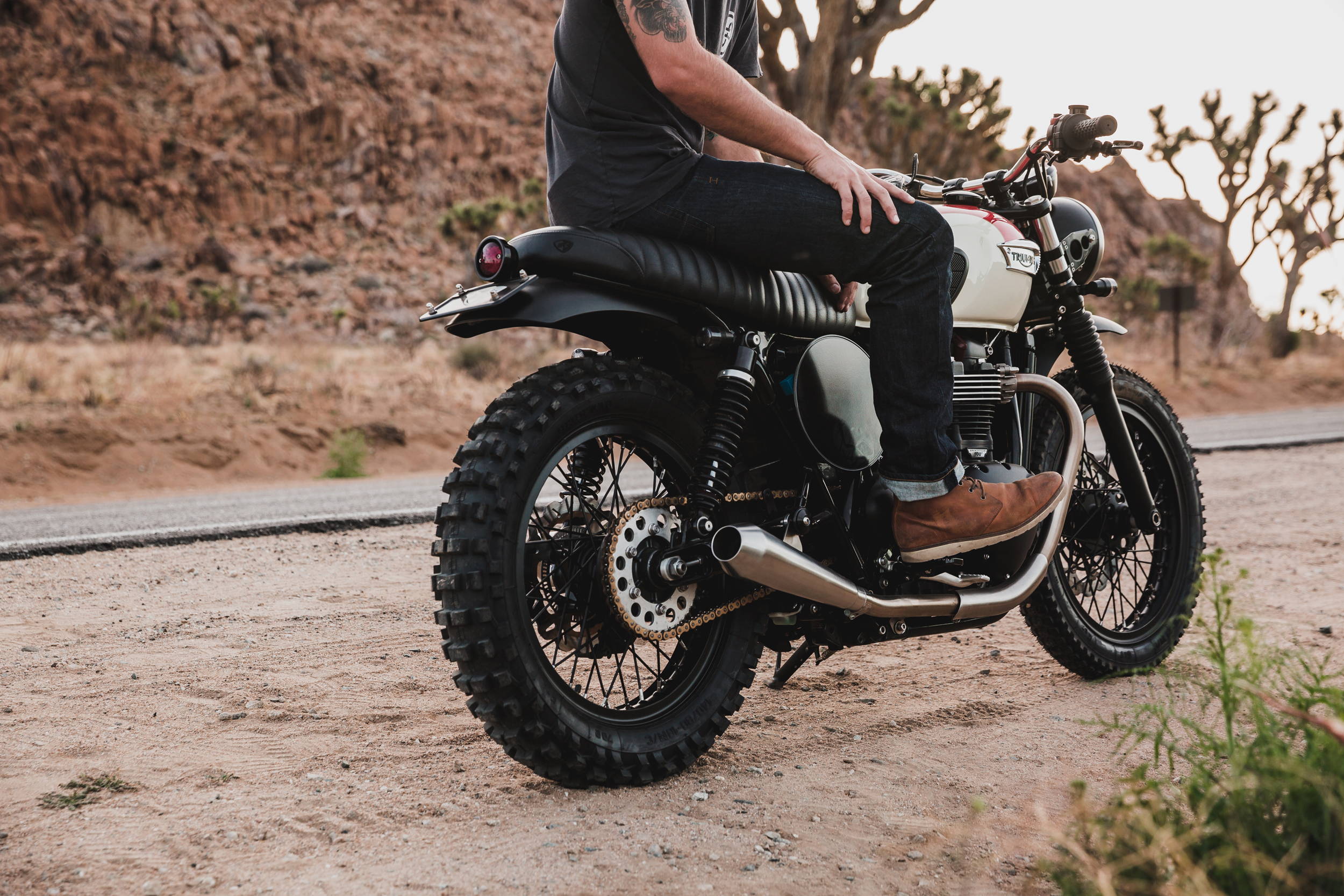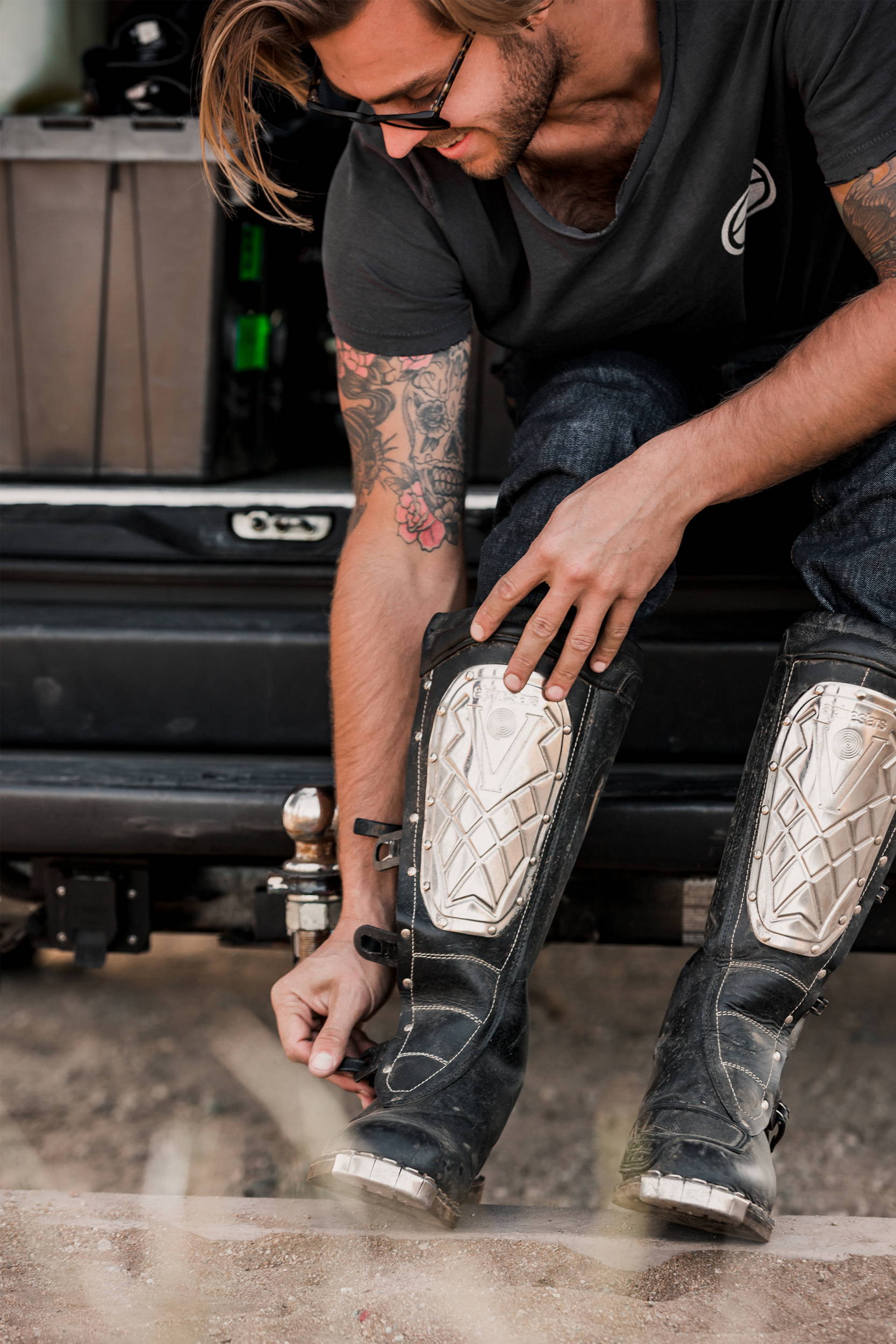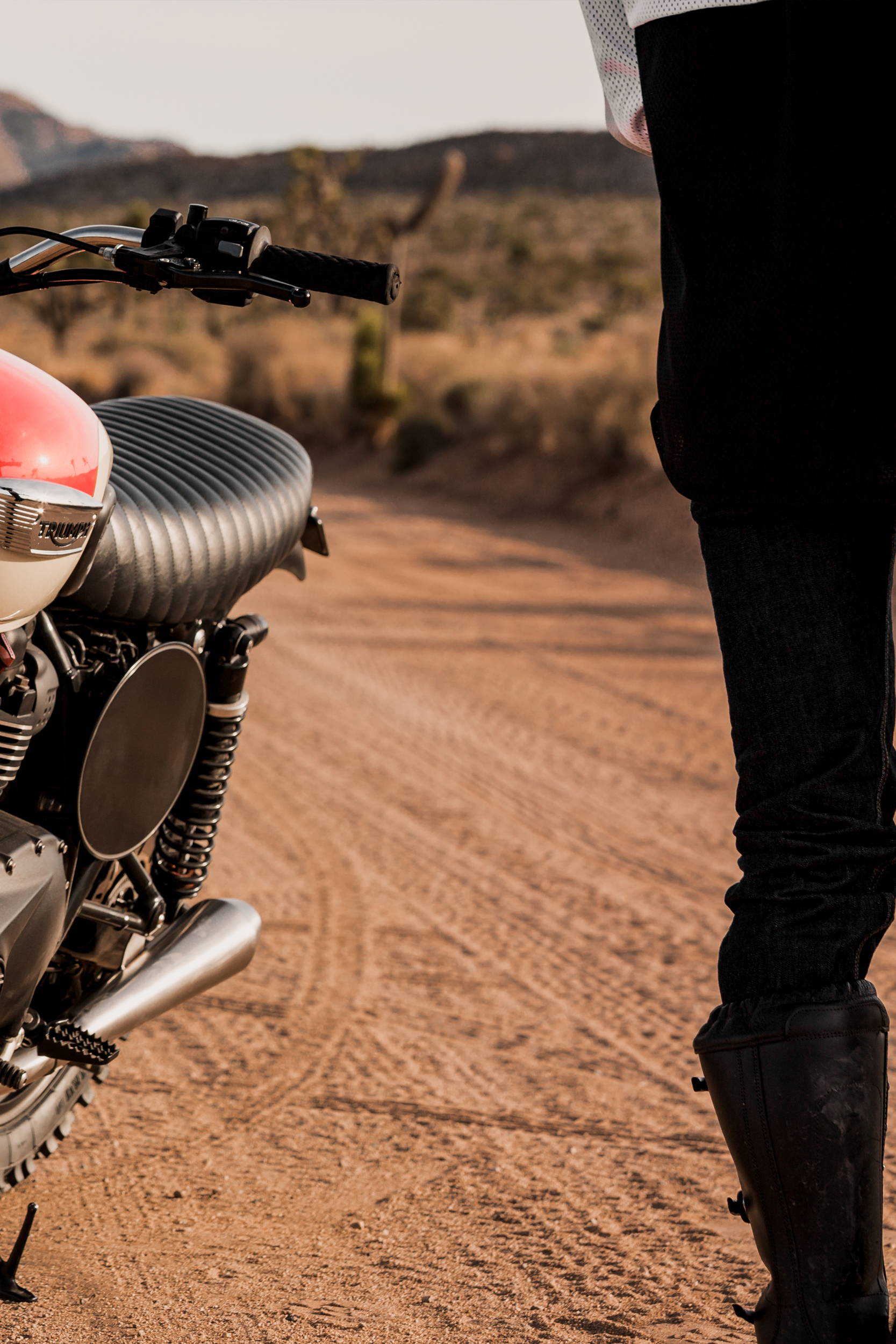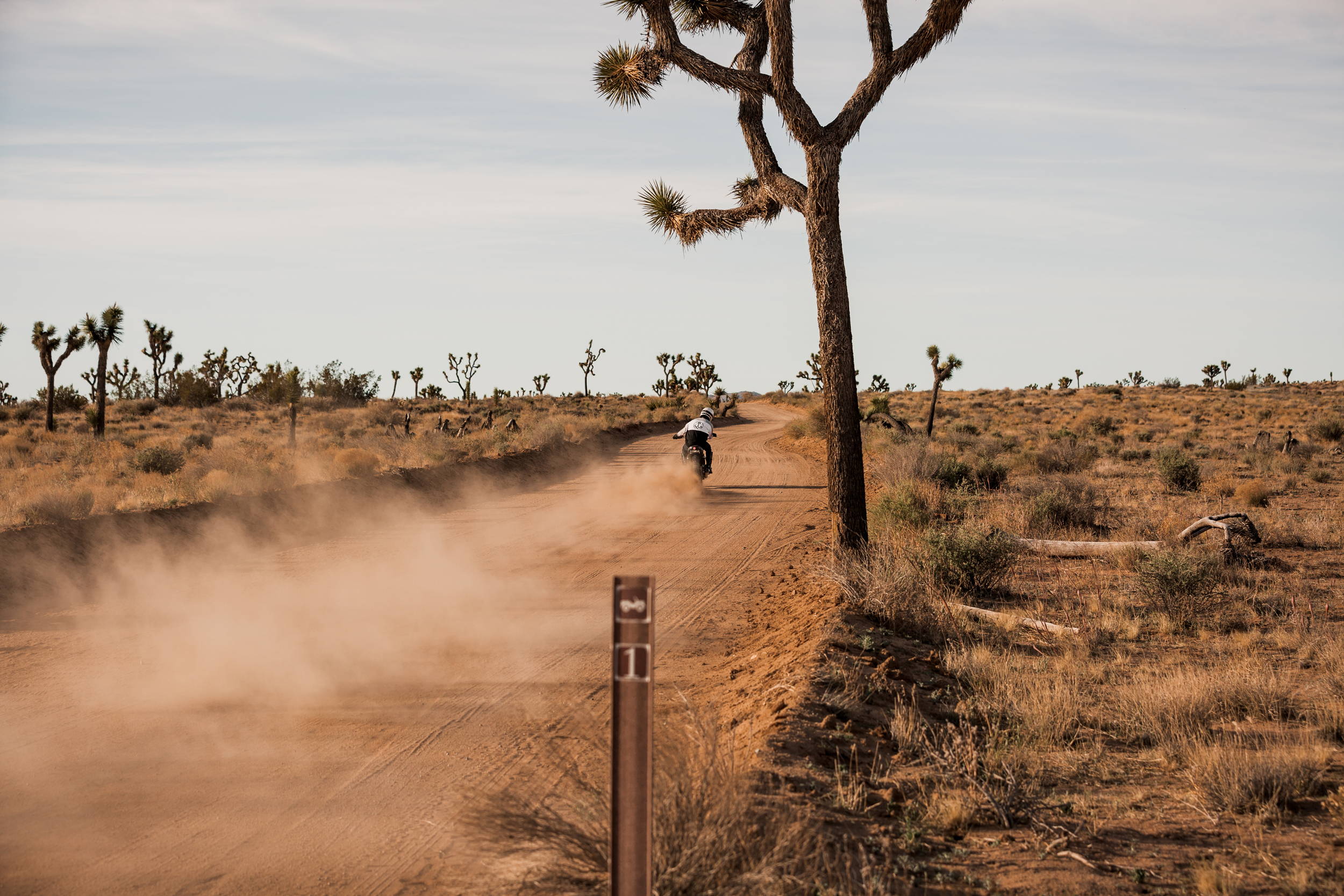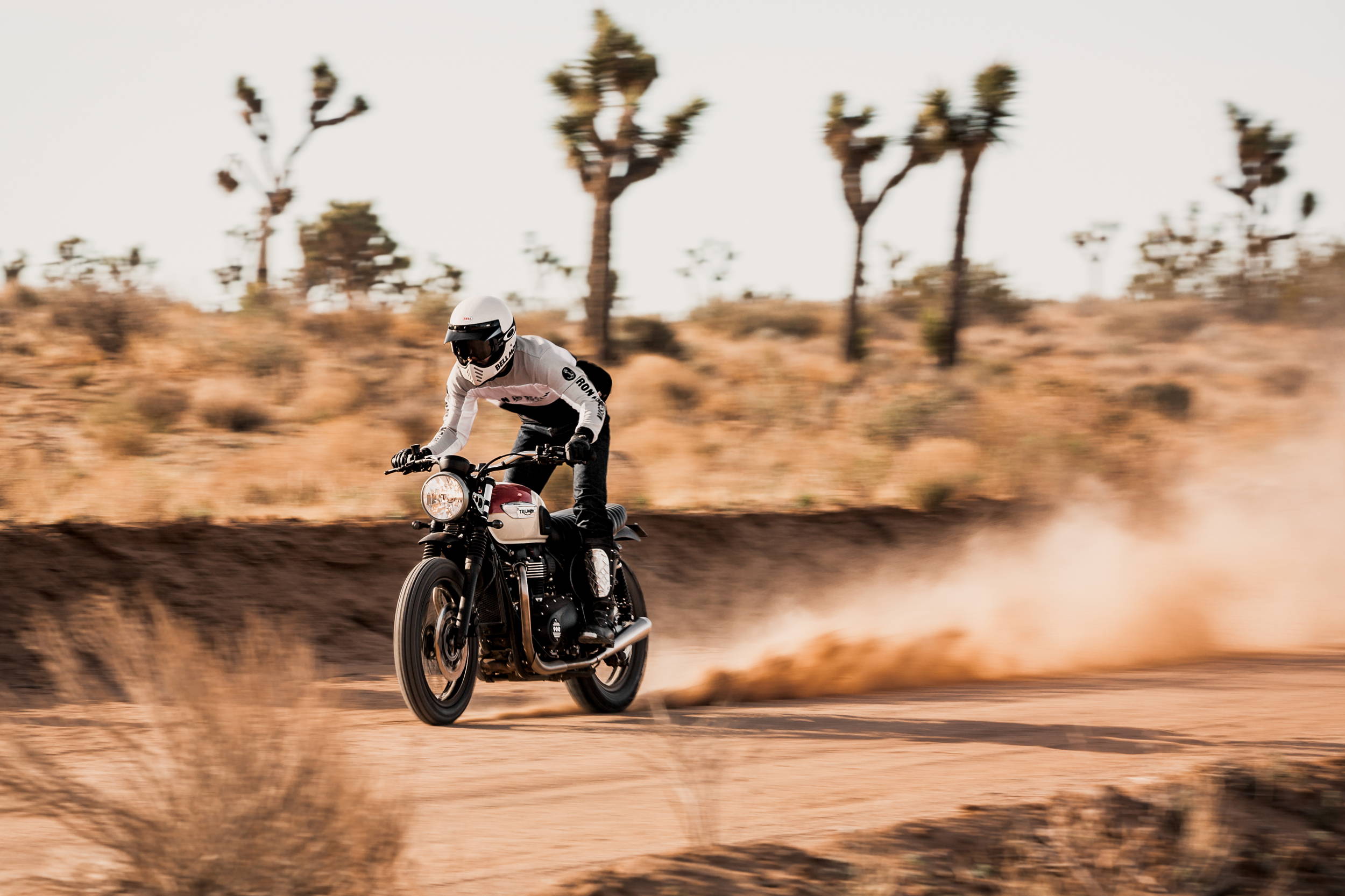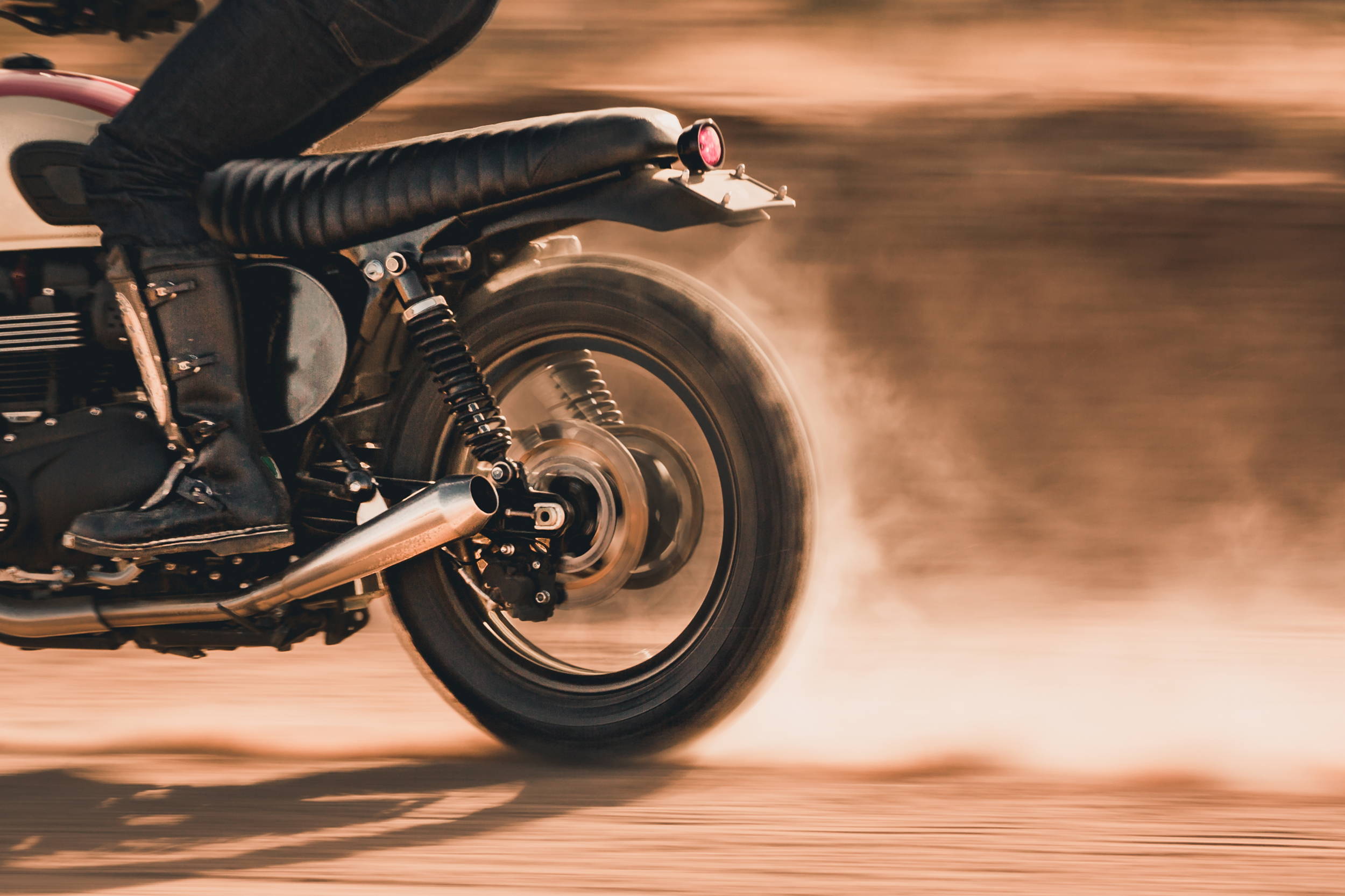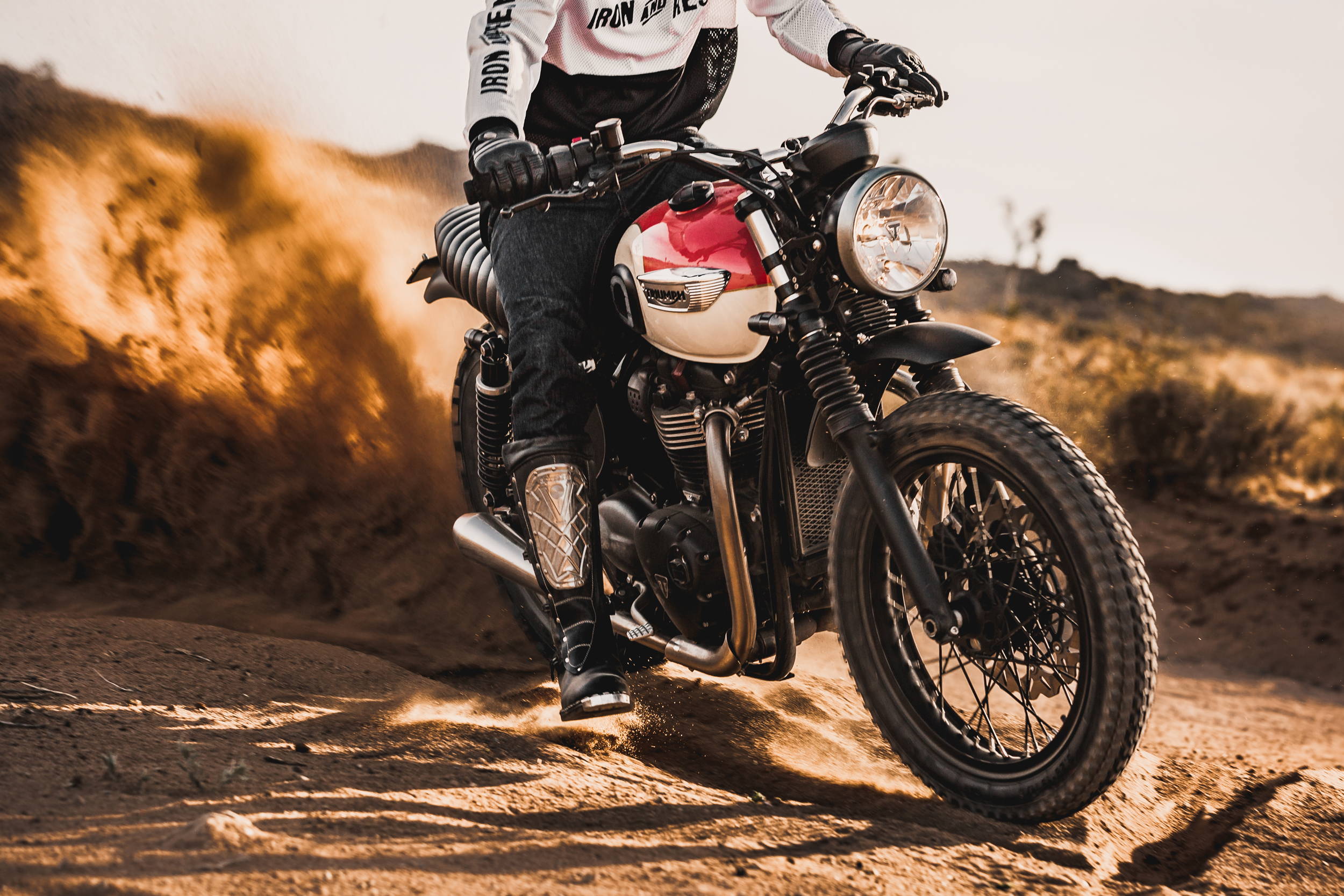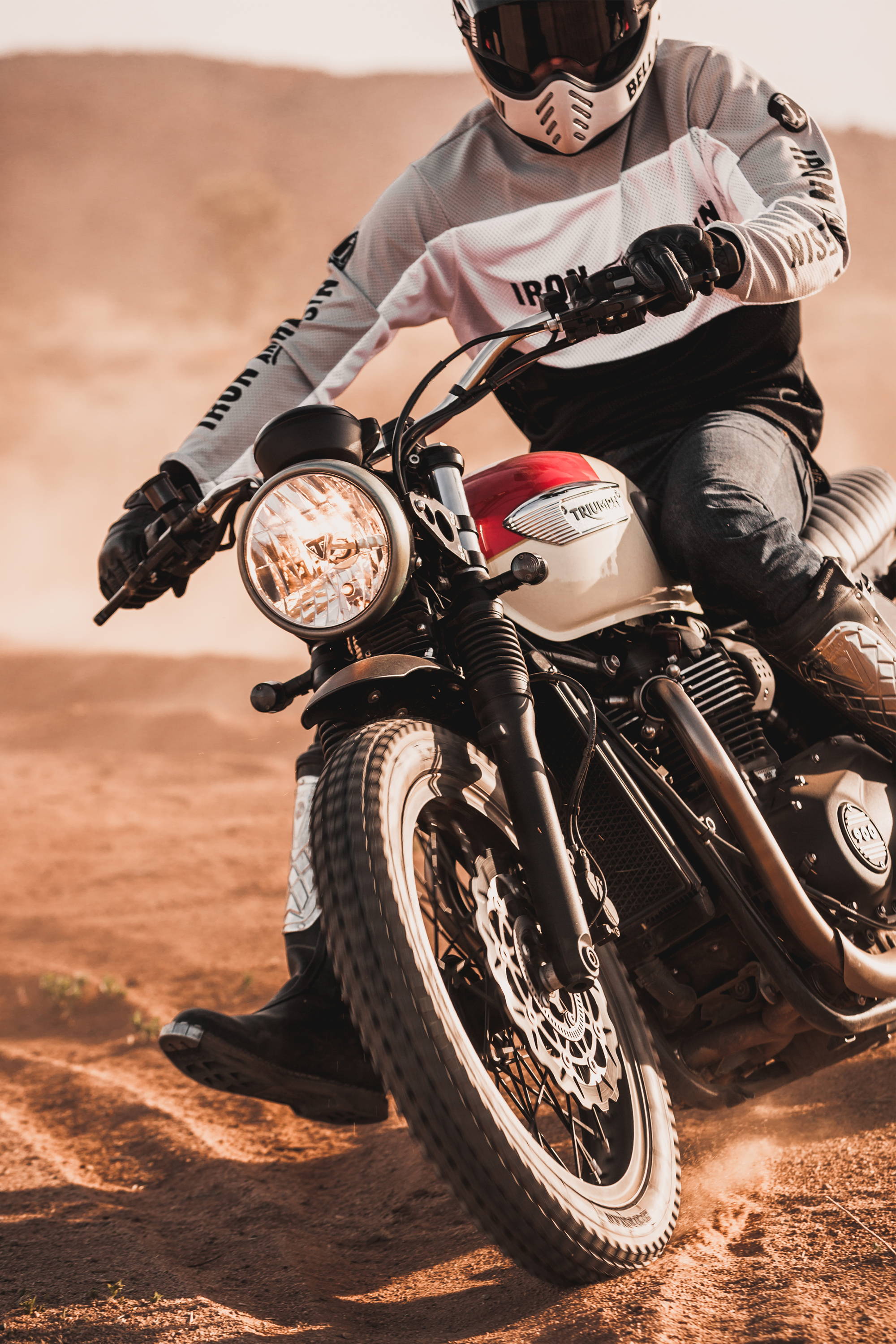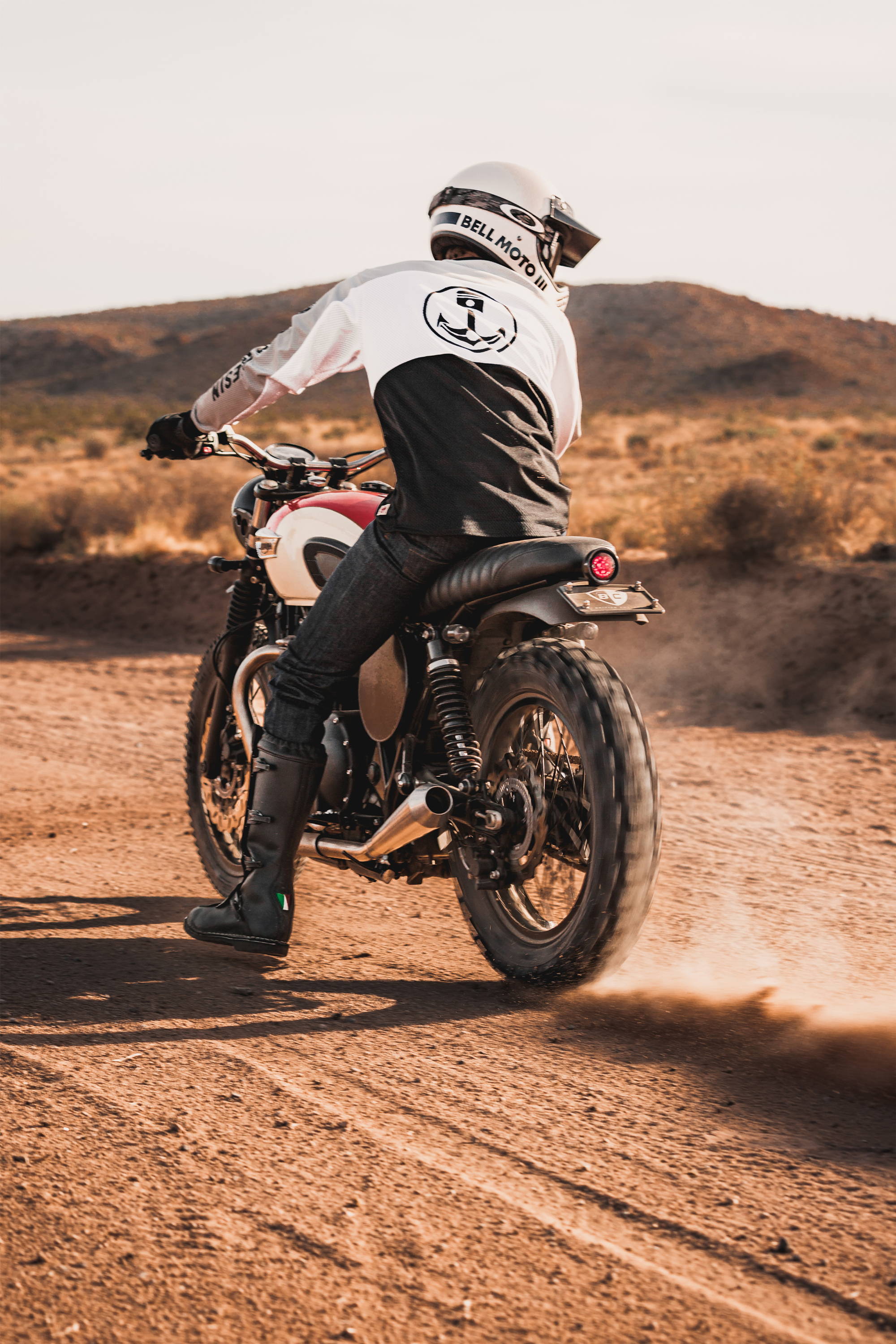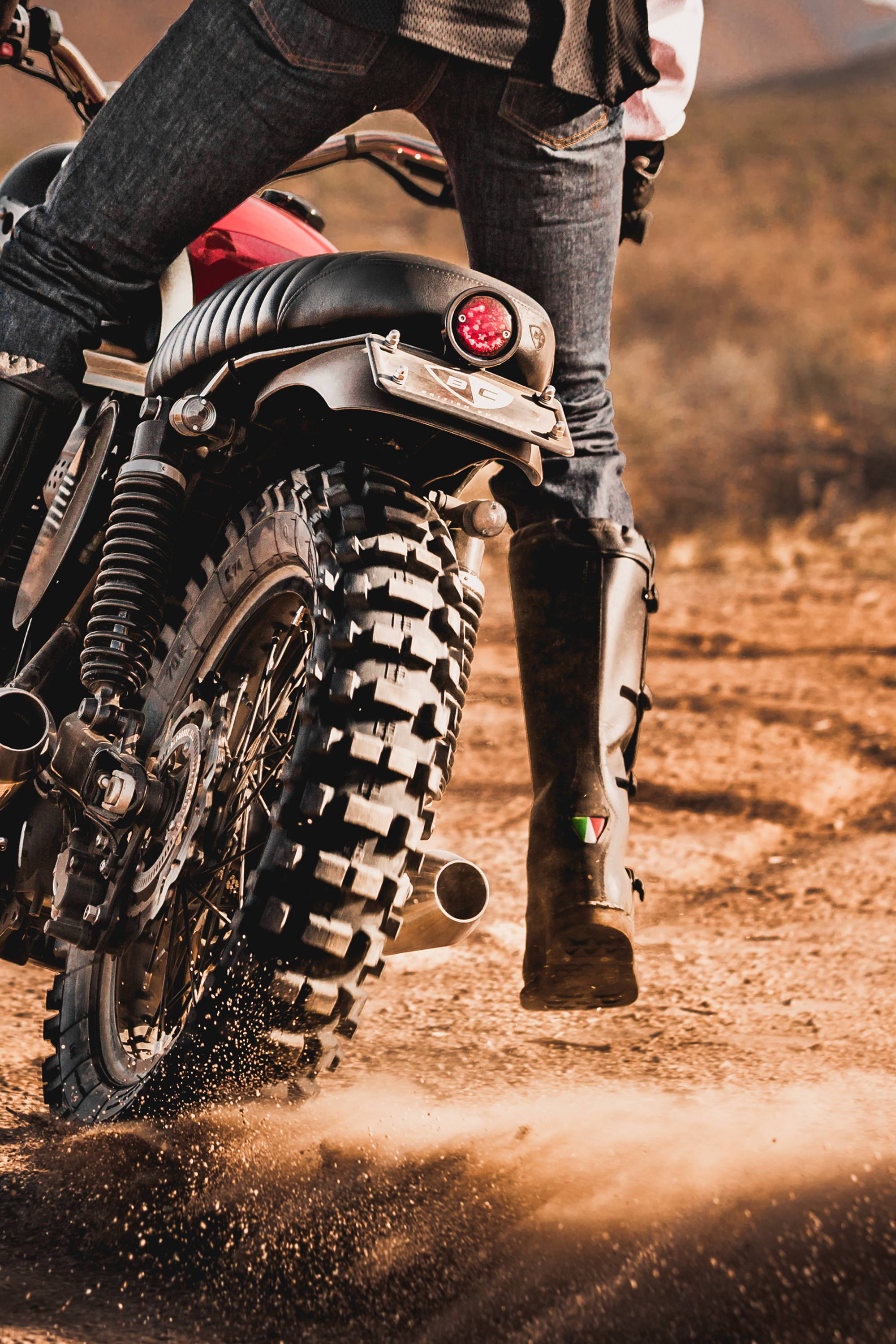 Hydration is key out in the desert but bathroom breaks will happen.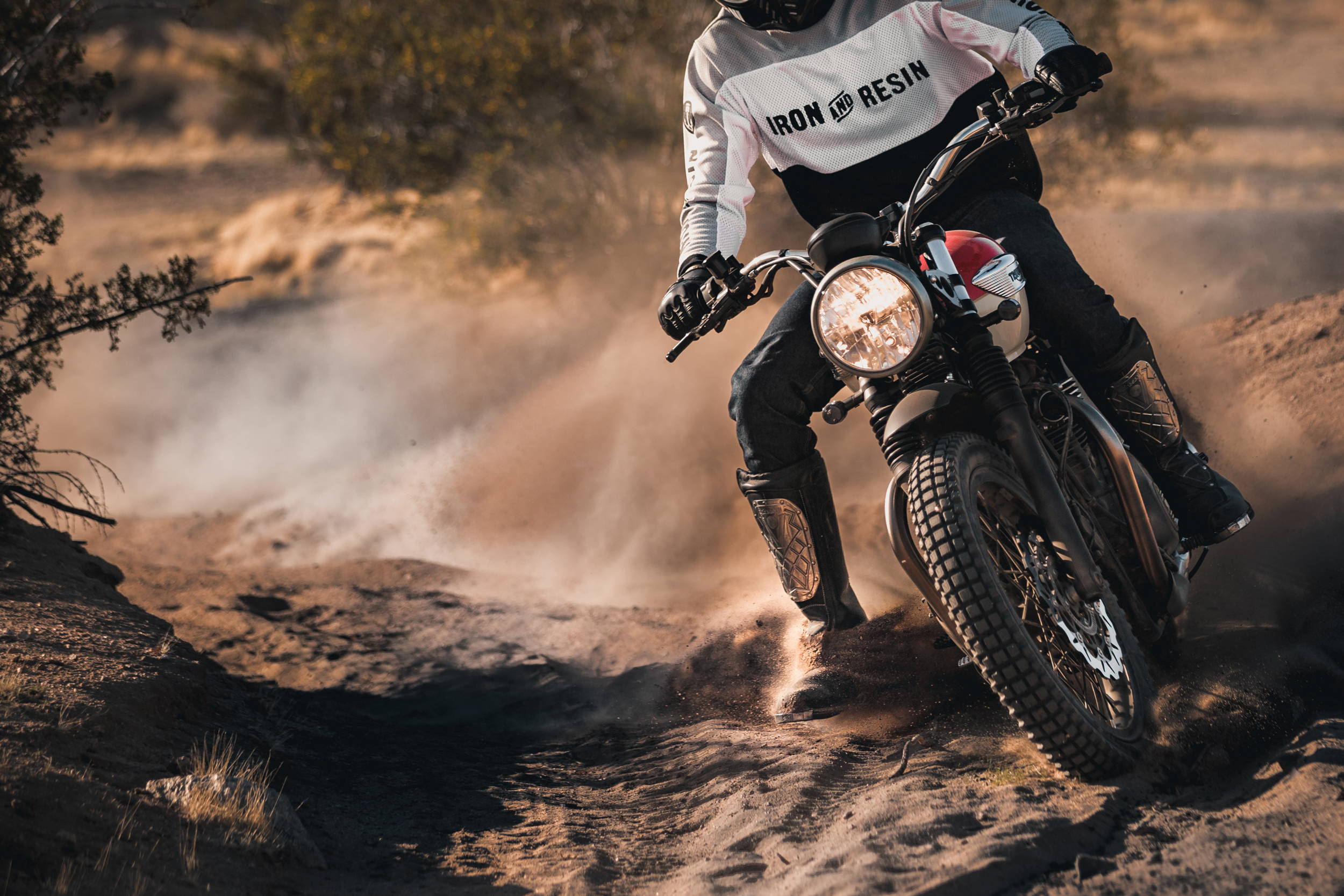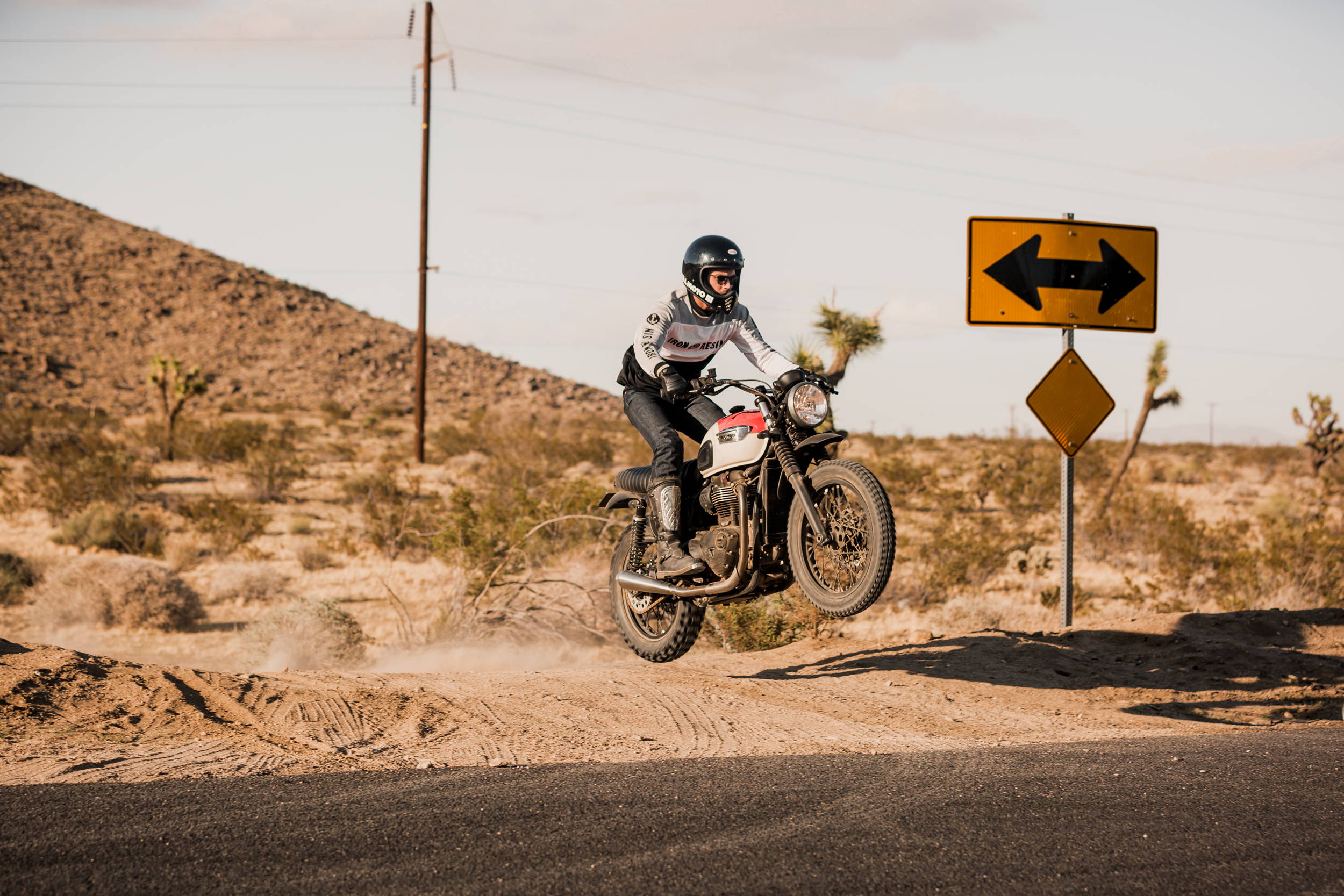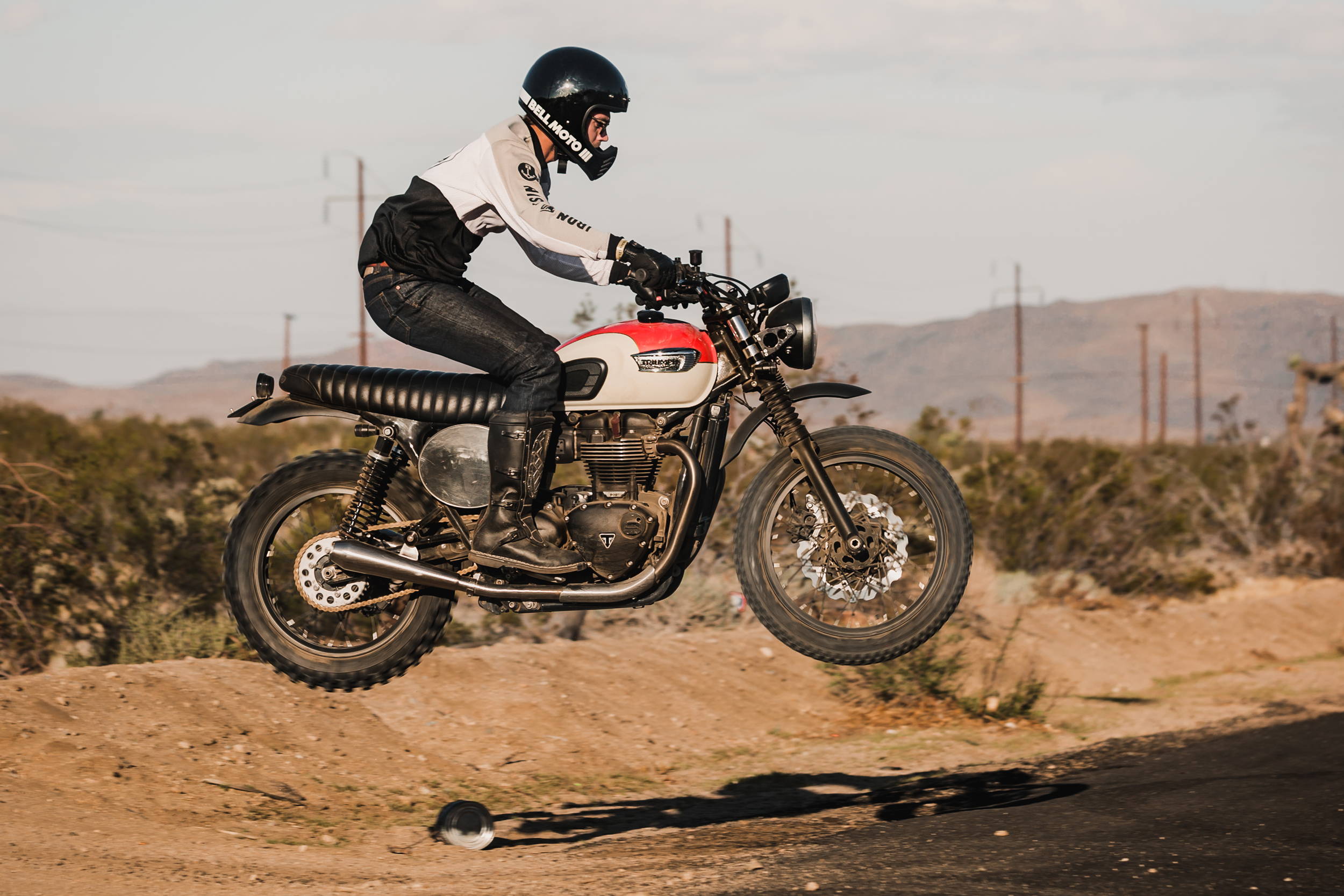 The day after, we decided to further test our parts and ultimately a new set of shocks we've been developing so we got the bike sideways and hucked a lot of things which eventually led us into the friendly neighborhood. The Triumph Street Twin sure is a fun bike!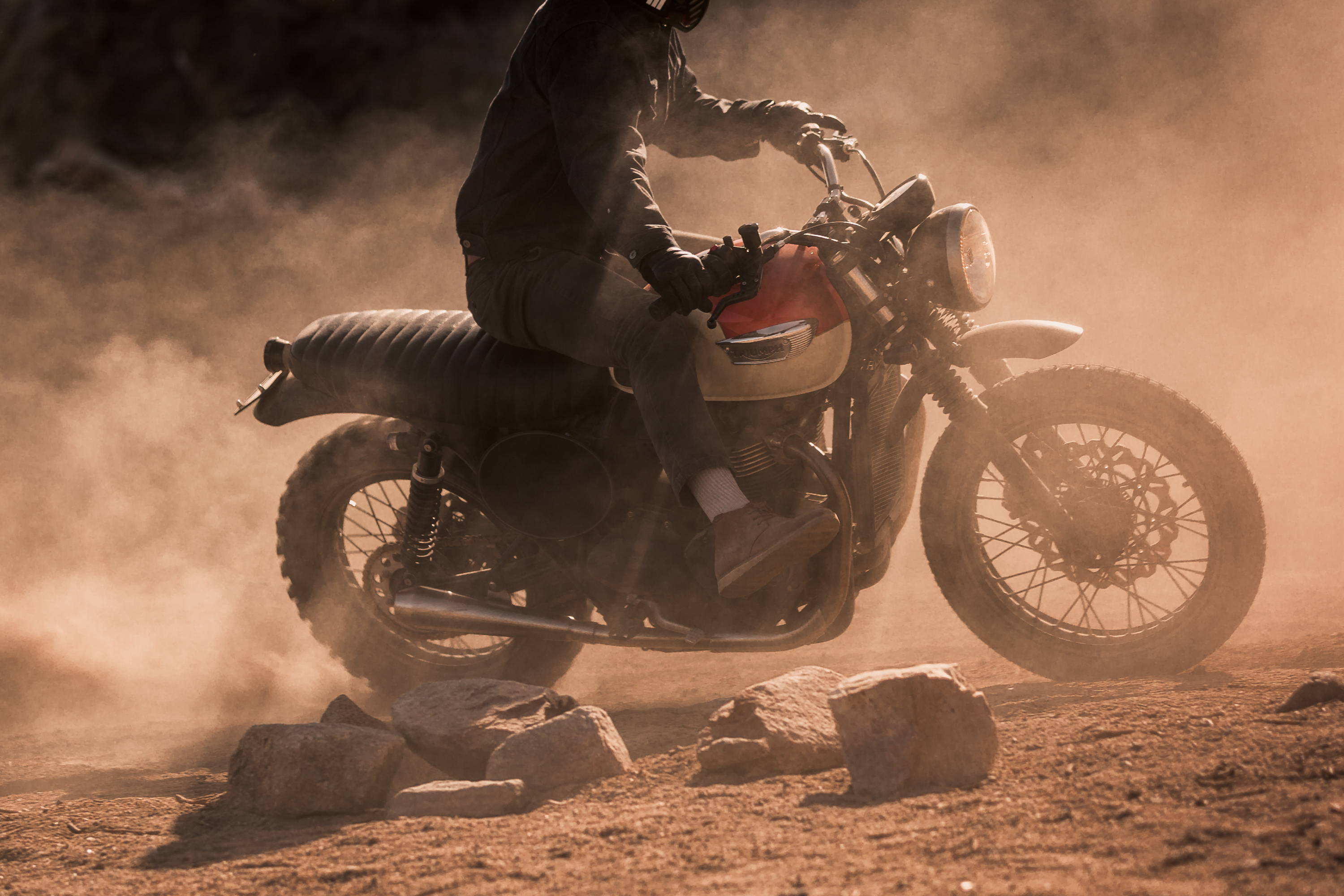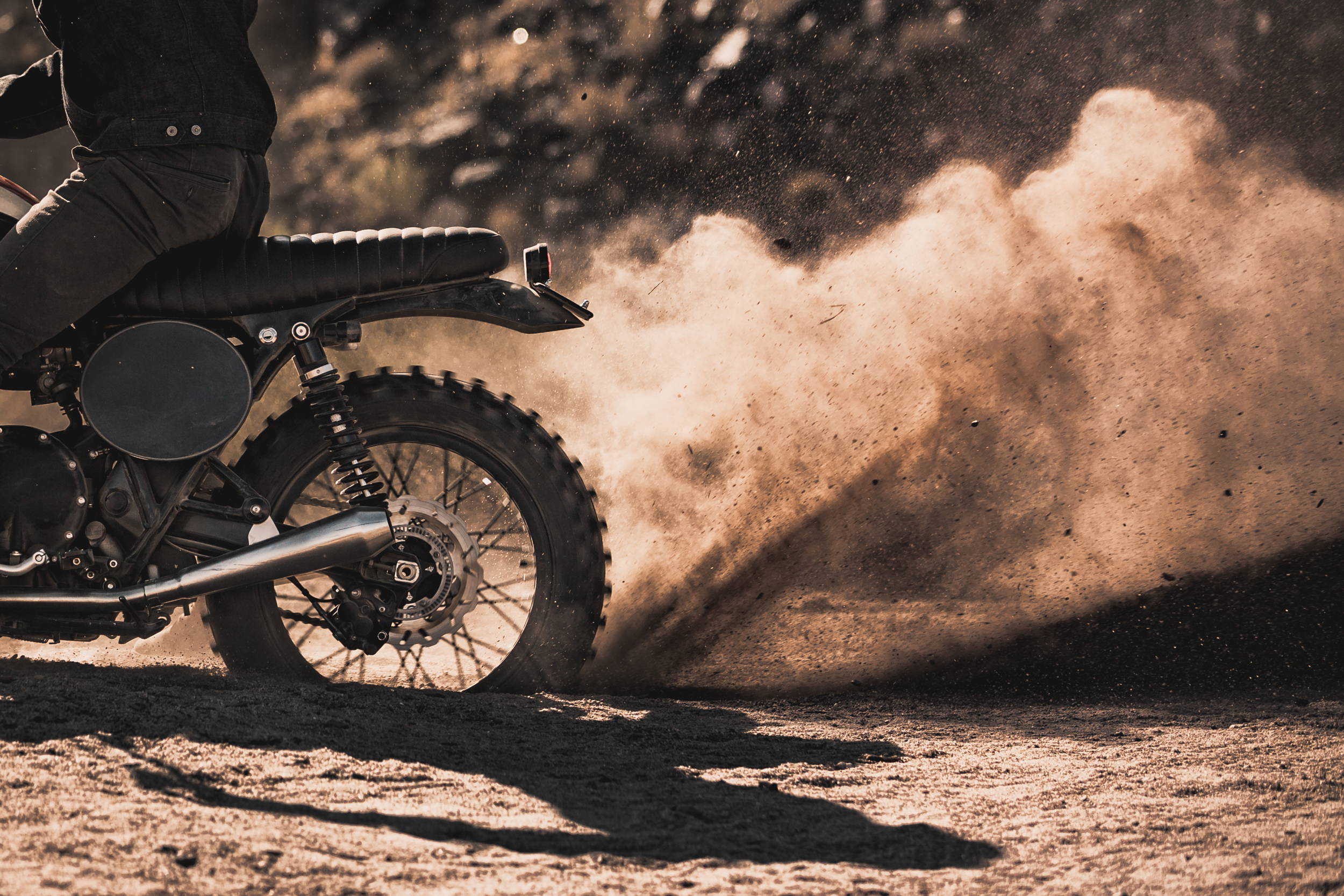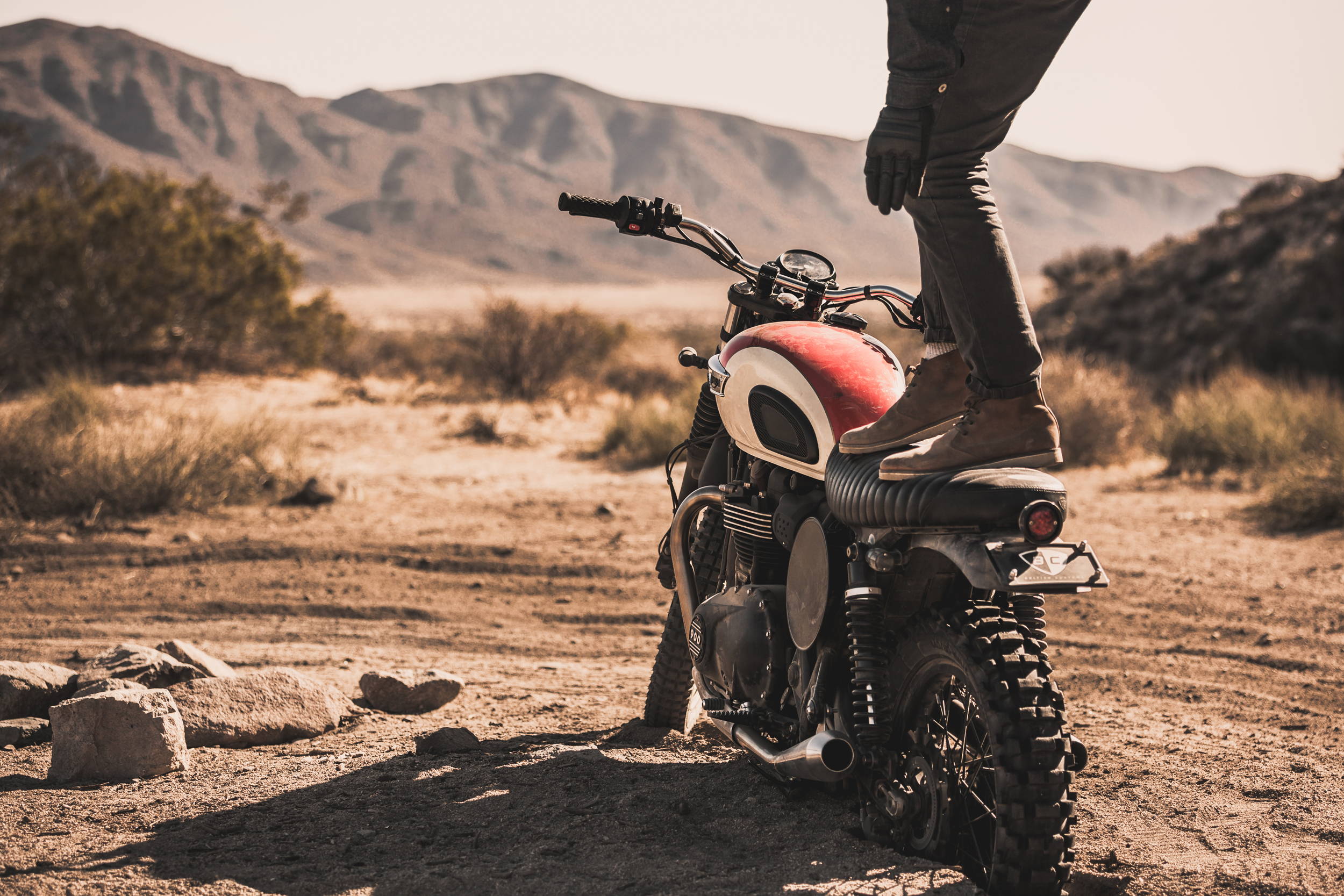 Before we got lost out in the desert (sundown) & ended up at a desert rave, we gave the bike one more rip.
If you enjoyed this BC photojournal or have any suggestions-comments perhaps about a next trip, comment below!
Until next time..