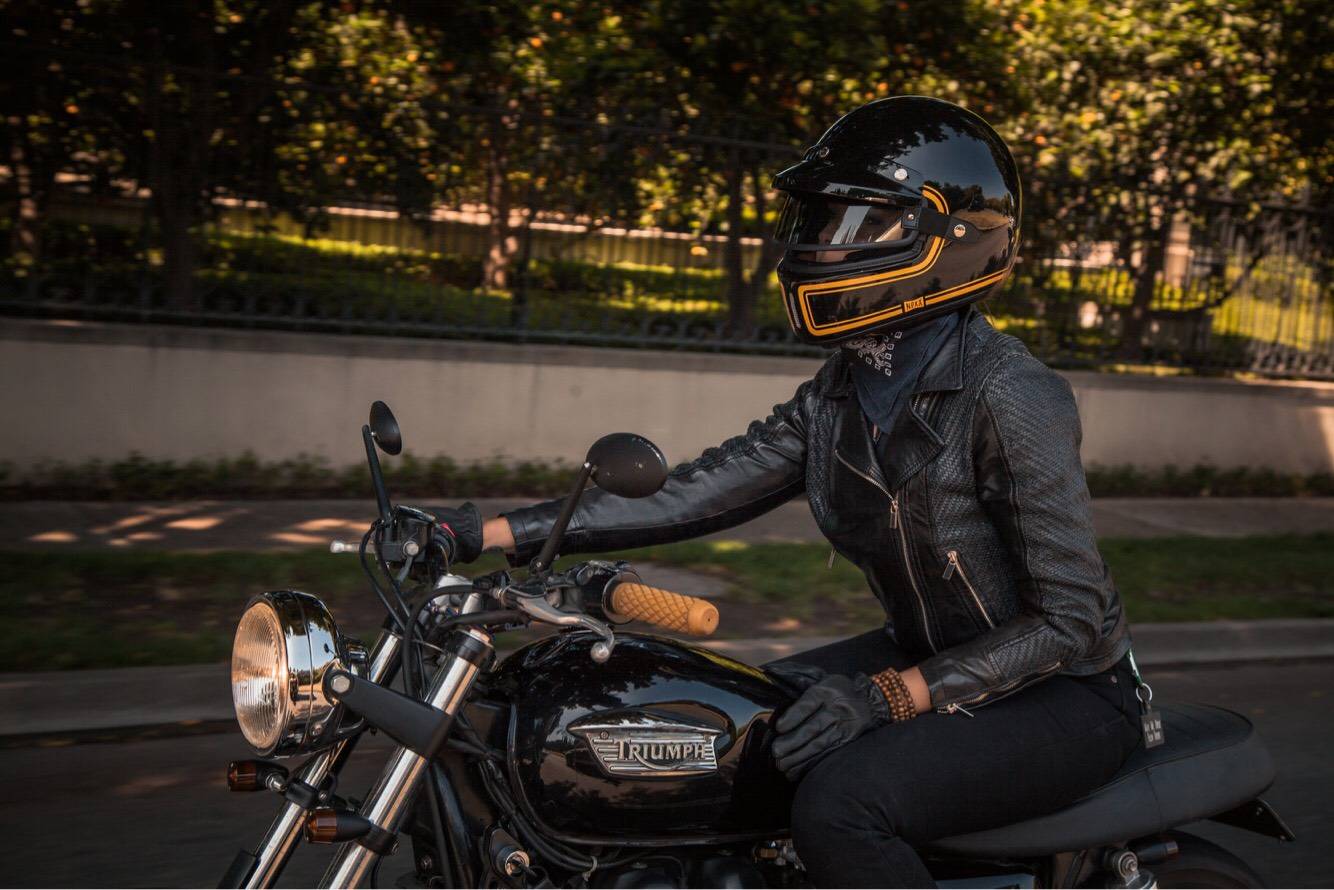 Location: Los Angeles, Ca
Bike: 2004 Triumph Bonneville T100
British Customs: When did you start riding?
Sam: Actually, just a few moons ago in January of 2018. I'll never forget teenage me, hopping on the back of my fathers new Dyna Low Rider. It was my first time on a motorcycle and what remains most vivid in my memory is that once we got going on the highway, my dad was suddenly reaching behind himself and smacking my helmet (repeatedly) in order to get me to relax and stop digging my helmet into the center of his shoulders. I knew then that if I ever got on two wheels again, I would want to operate my own motorcycle.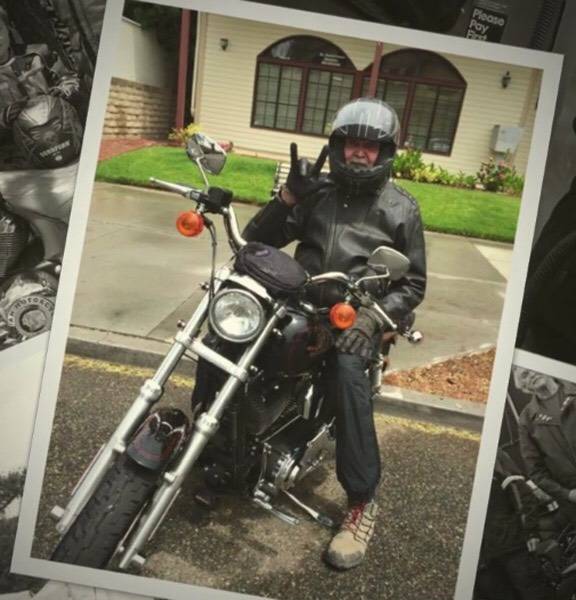 My dad, Steve R Moore, on his 2001 Dyna Low Rider
Four years ago marked the first annual Why We Ride to The Quail Gathering in Monterey, California, organized by Bryan Carroll (Producer of the Why We Ride motorcycle documentary film and co-worker of my father in post production visual effects for feature film, Titanic back in 1997.) My dad always supported Bryan and his Motorcycle inspired documentary, as well as this charitable group ride to the Quail that he created to support the Pediatric Brain Tumor Foundation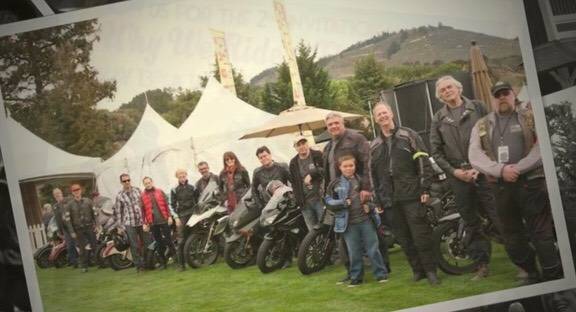 The first "Why We Ride to the Quail", 2015
Prior to the 2nd Why We Ride to the Quail in 2016, my father had some reconstructive achilles tendon surgery which made him unable to ride, but he showed up anyways! I remember him saying he would crawl there if he had to. His dedication awarded him the first ever "Spirit of the Ride" award, which was a beautiful leather jacket and some time on the podium at the riders banquet dinner. I've been told that in his speech, he said "I will be on this ride until my very last breath."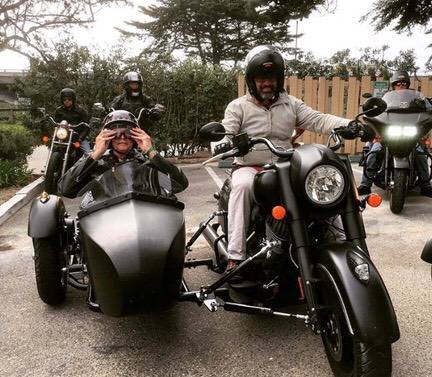 The incredibly talented, Robert Pandya rode my dad in a side car to the Quail, 2016
Little did any of us know that my father would unexpectedly pass away just under a month before the 3rd WWR to the Quail in 2017. So I did what my father did and made sure I could join even if I couldn't ride a motorcycle. There, I was honored to present what Bryan Carroll renamed as the "Steve Moore Spirit of the Ride Award." I was standing on the same podium, trying to fill in my 6ft 6in tall fathers size 13 boots. There I promised every rider in that room, as well as myself, that I would get my license and join the following year on two wheels.
And so I did. The 4th ride to the Quail was absolutely incredible. I look forward to next years 5th group ride as well as all the ride time in between.
The first time that I felt my dad's spirit more than his absence was on that ride to Monterey two years ago. I never got to ride side by side with my father, but I feel that hard-to-define feeling of wholeness whenever I'm on two wheels. I know that my dad is riding next to me in spirit.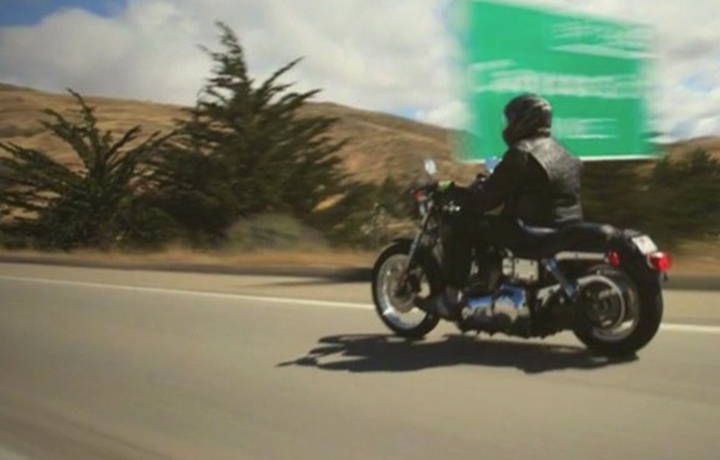 What was your first bike?
I'm happy to say that I've kept on with what now has become a family trend. This Triumph Bonneville is my first just as my fathers Trophy was his.
What is your background/interest in motorcycle customization? Family hobby, self­taught, trained pro, etc?
After purchasing my "new-to-me" motorcycle I was convinced (for a very short lived time) that I wouldn't invest very much into making modifications and instead would just run it around for practice before upgrading to an entirely new piece of machinery. Admittedly so, I was very, VERY wrong. I took the bike to Triumph specialist, Kevin over at Moto Chop Shop in Van Nuys, CA and quickly grew a list of wants along with some necessary servicing. After just a couple of visits to the shop, the bike has come a very long way. The list of needs (… alright, alright, they're not all needs they're mostly wants) keeps expanding. I learned right away that "the list" never ends.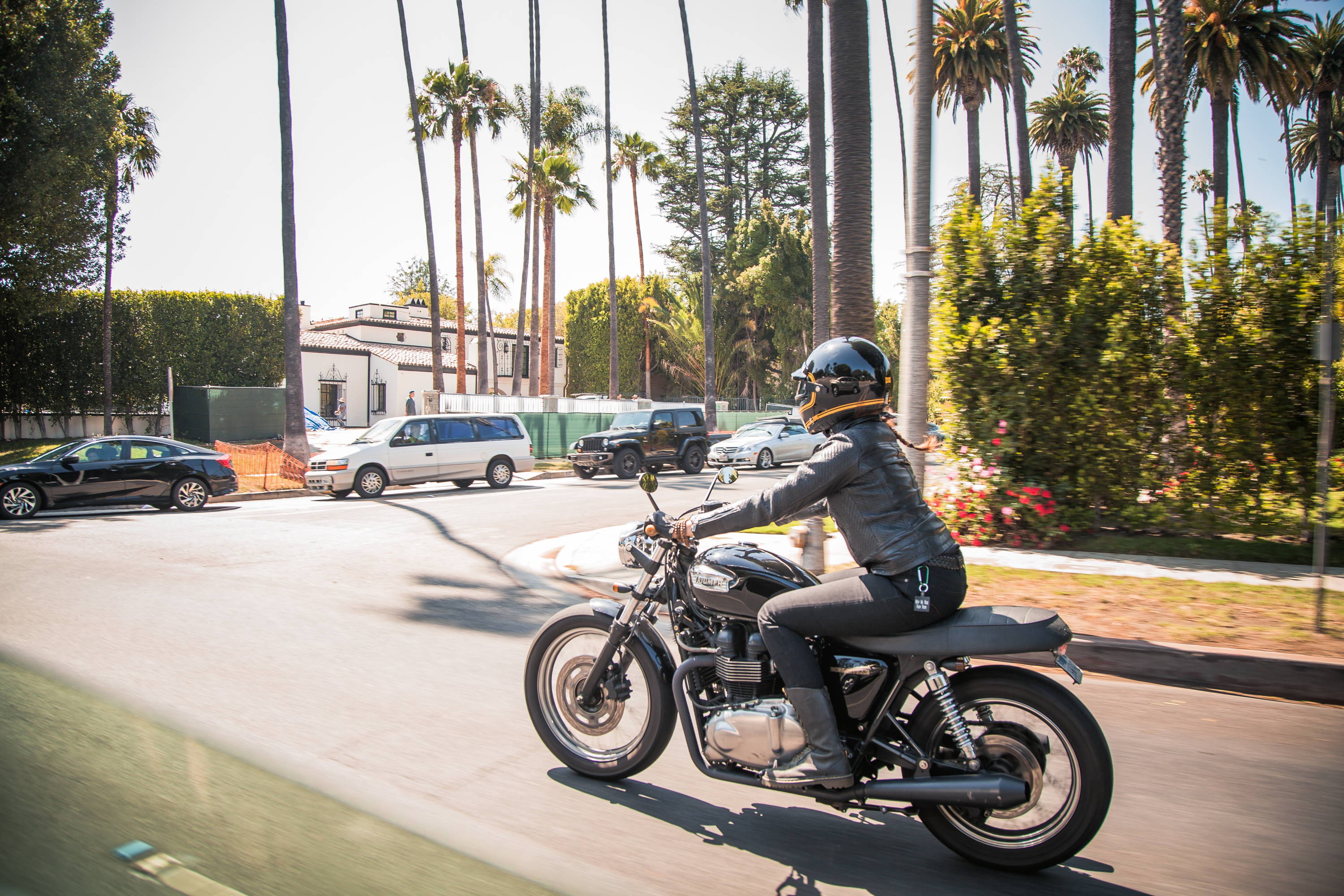 What is your inspiration when wrenching on or designing your bike?
It's as simple as form and function. Buying this bike stripped of all its side mirrors, indicators and stock bars gave me a nice blank canvas to start with. I first found my inspiration in simply wanting to be heard …for safety reasons of course. I got my paws on the BC Predator pipes. She purrs so good now and runs even better! It's the best of both worlds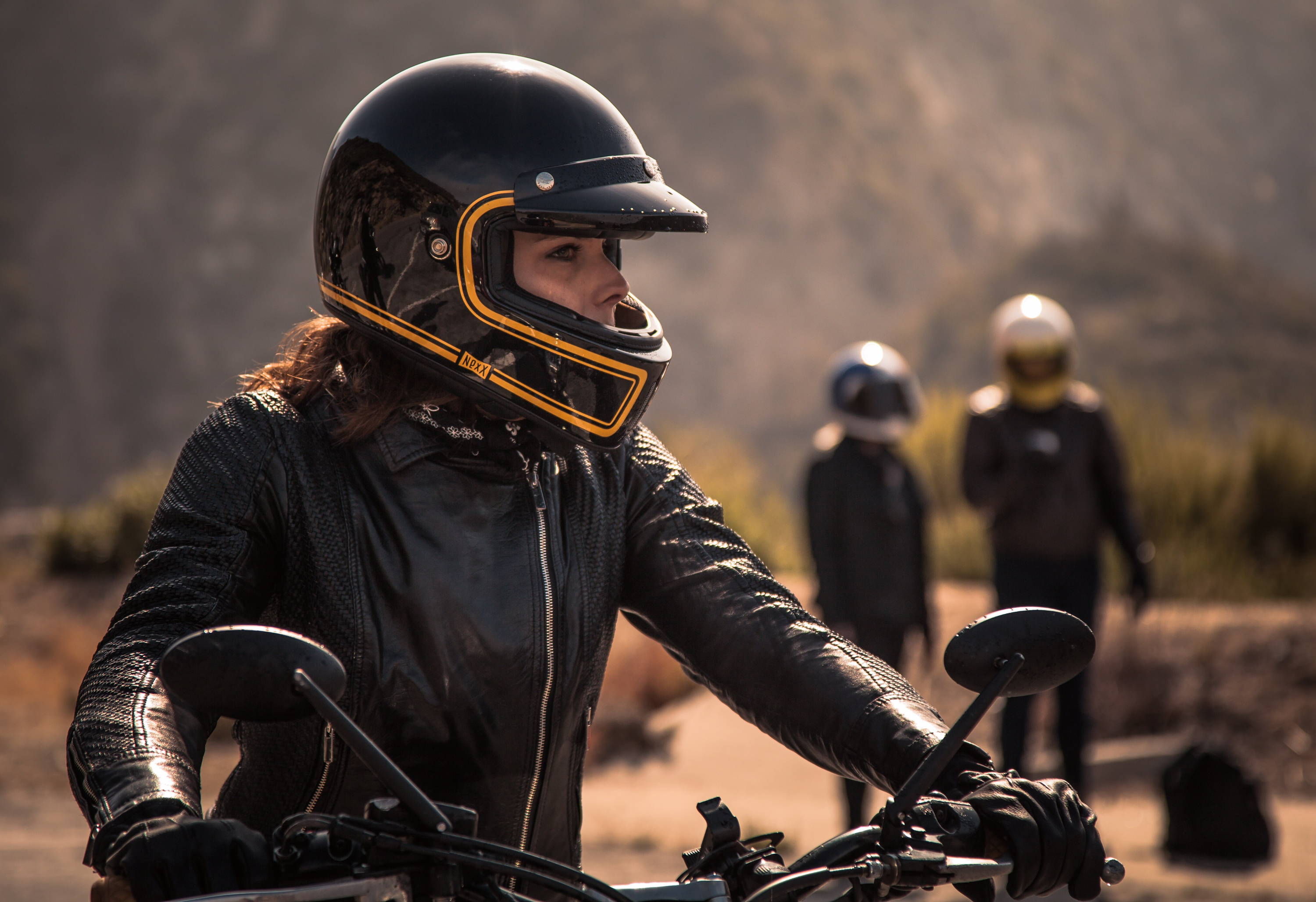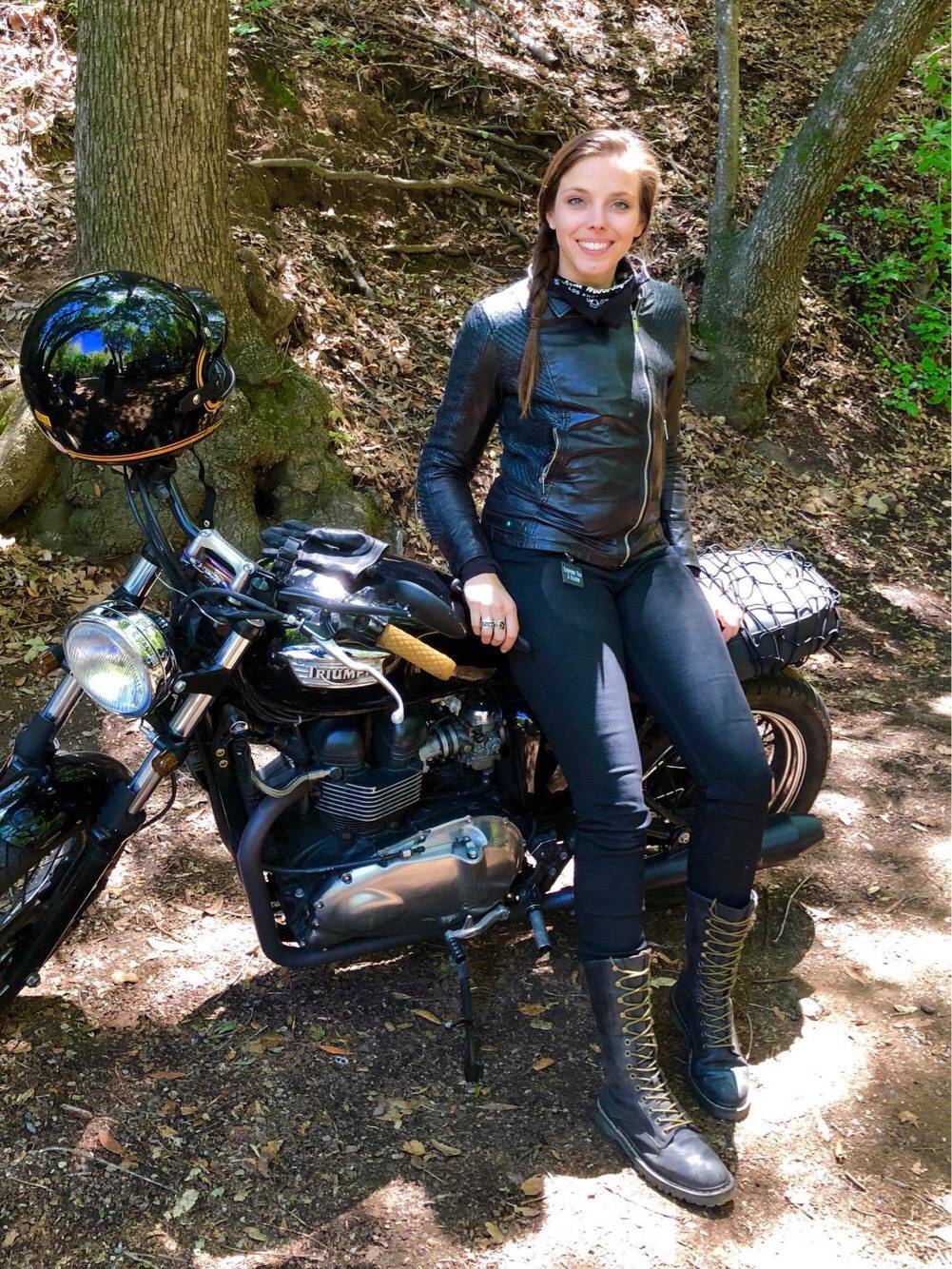 Photo @scottybrown1 // Day 1 on the way to the Quail Gathering in Monterey, Ca
What are your goals in the coming year?
Inspiring new riders. Moto-camping, riding in other states, riding to Baja, the list goes on and on. Overall I crave to explore, grow and learn while gaining experiences and making stories to tell both on and off the bike. Who's with me?