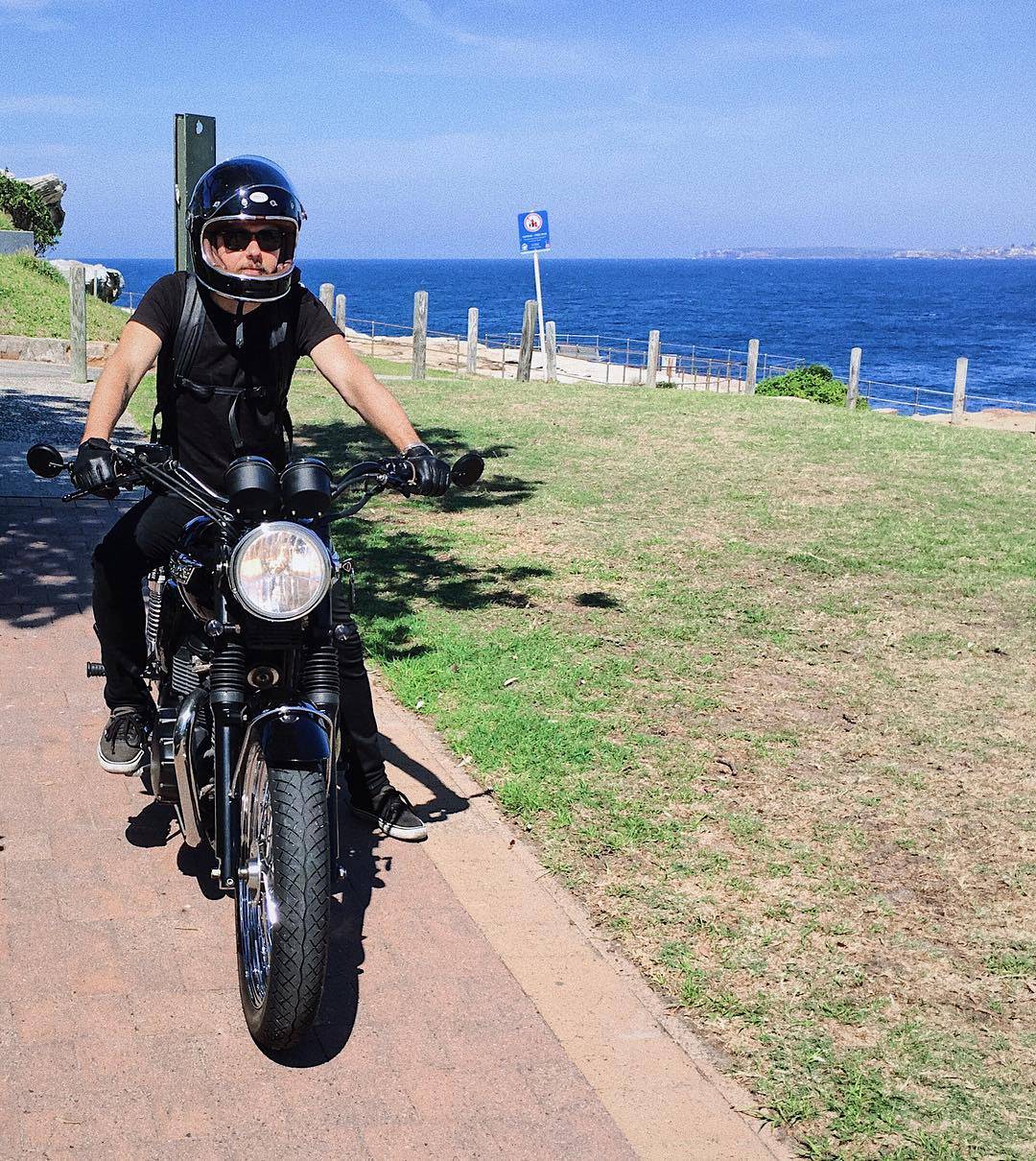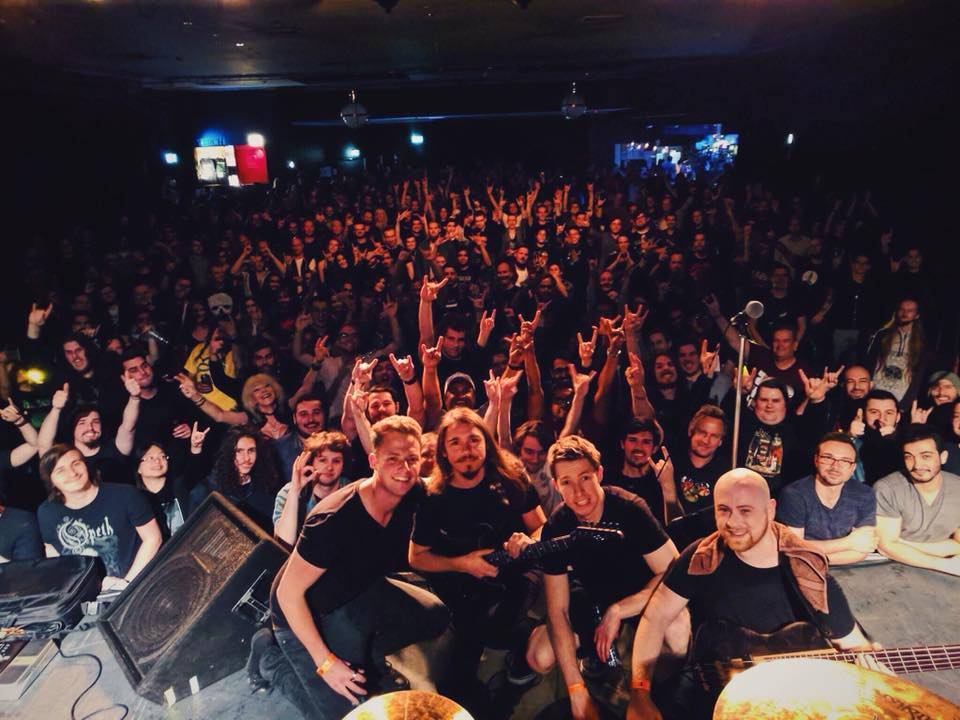 When did you start riding?
I've been around bikes for as long as I can remember. My father had motorcycles when I was a boy, and I would get around on scooters when I was staying in Bali, as that's where he lived. I got my motorcycle licence when I was in high school back in Australia and have always had a love for them, but when I became a full time musician, it was impractical to have one as I was always lugging gear to gigs. These days I only have a motorcycle and it's become a form of meditation. I work from home, so it's very therapeutic for me at the end of the day to be away from music, computer screens and just hit the road and clear my head to be in the moment.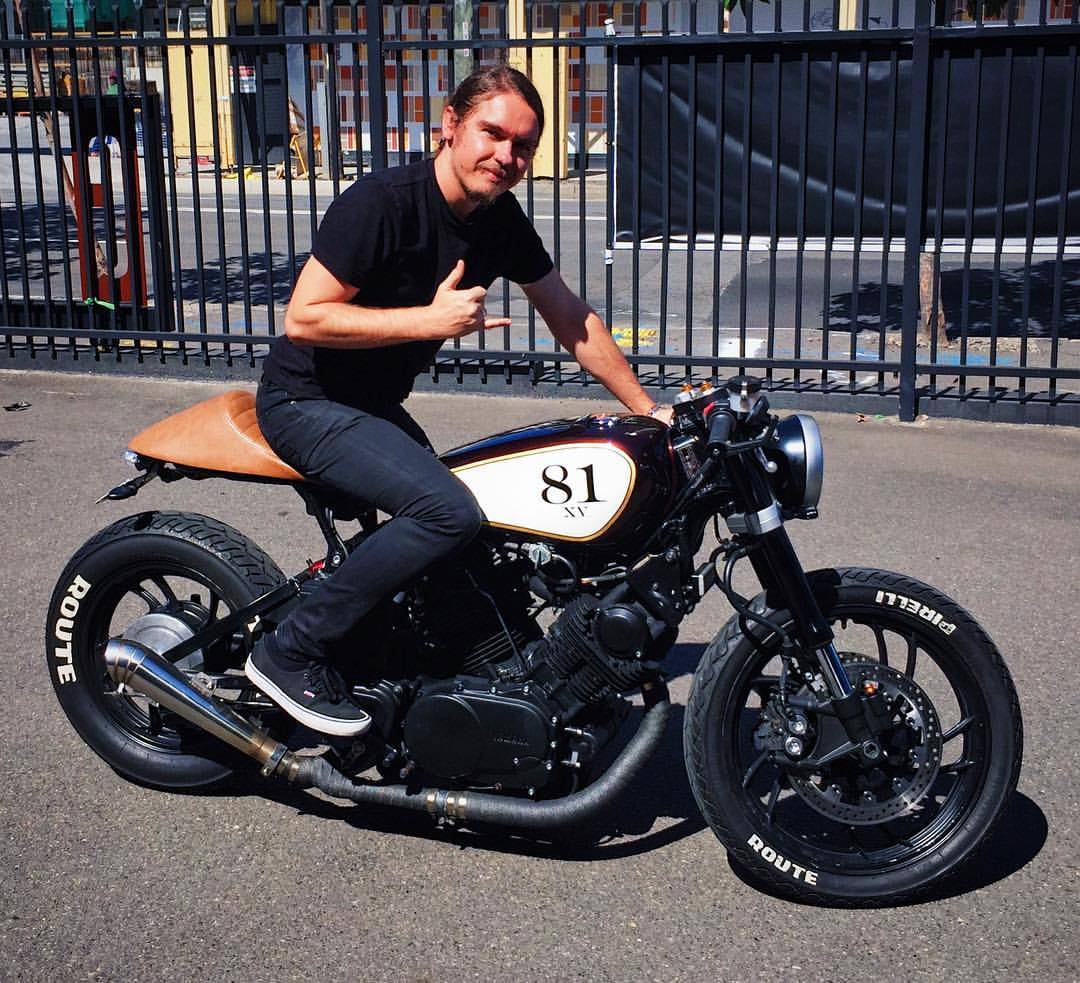 What was your first bike?
I'd been riding bikes for a long time, but my first bike was a beautiful vintage 1981 Yamaha XV750 cafe racer. It was a dream bike really, and in the time I had it, it underwent many transformations. Unfortunately, it was a very high maintenance bike, and I probably bit off more than I could handle with it for my knowledge level at the time. It spent more time off the road than on, but I still look back on it with fond memories and learnt a lot from it. I wanted the grunt of a harley style V-Twin, but the stance and feel of a cafe racer, so it was perfect for that, and a real looker, but after a while I just wanted to get something more modern so I could get on and go, without the fuss. I've always thought that the Bonneville was the most beautiful motorcycle ever made and had dreamed of having one one day. When I sold the XV, I got myself a 2011 Bonneville T100 and have spent the last 6 months cleaning it up, and customising it to my taste. Absolutely love it. It's a fantastic motorcycle.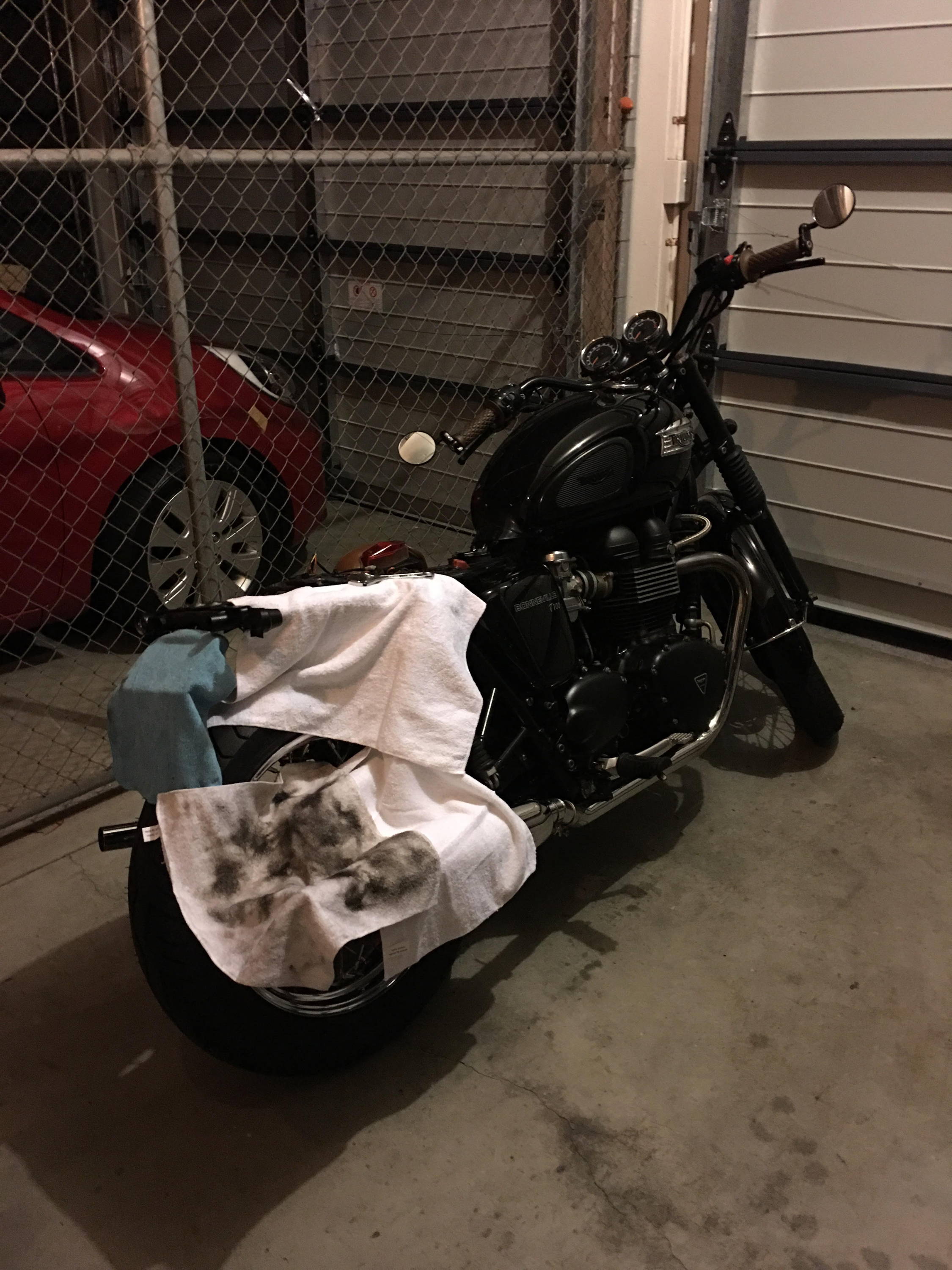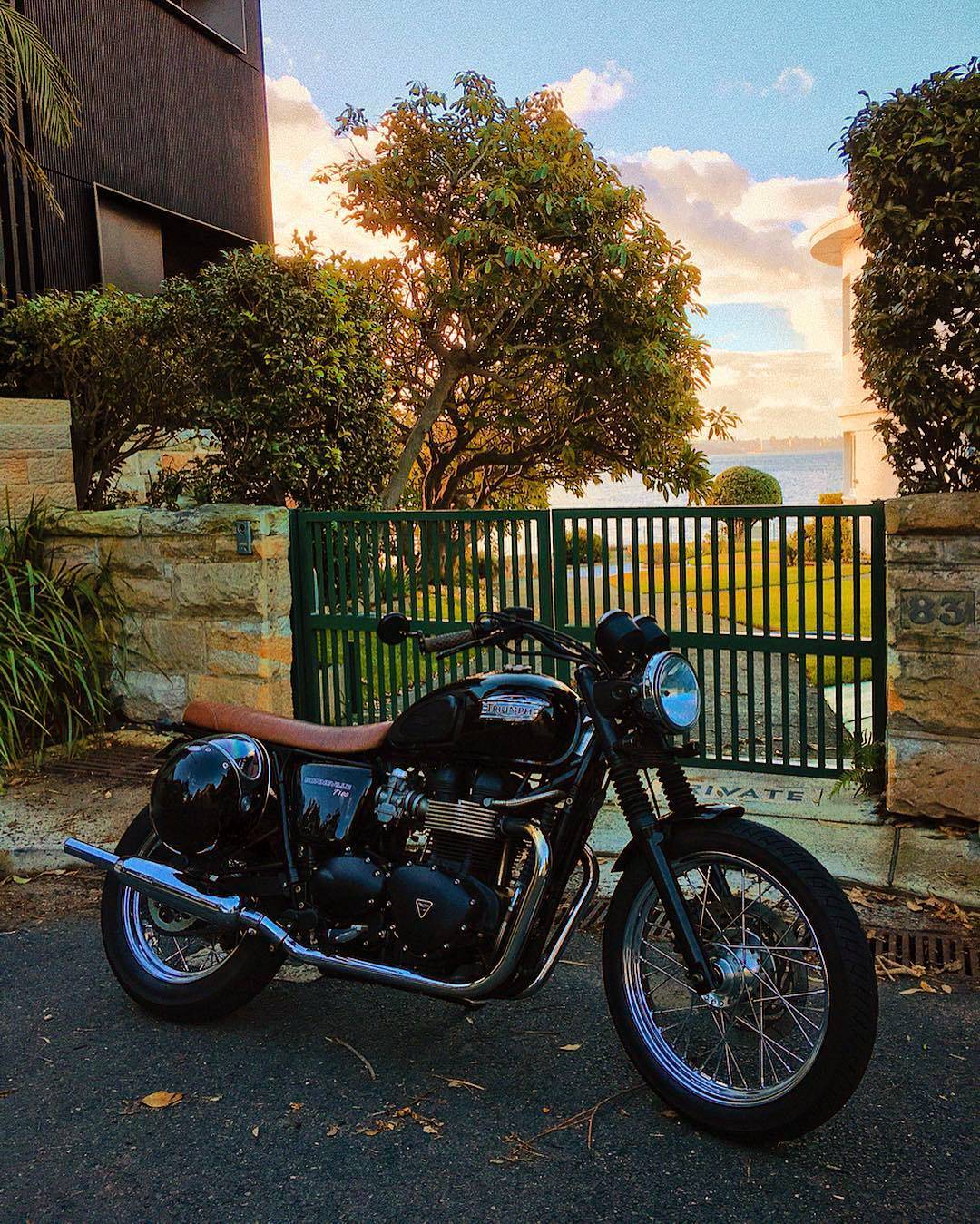 What is your background/interest in motorcycle customization? Family hobby, self­taught, trained pro, etc?
I've always been in love with custom motorcycles, particularly vintage and modern classics. It really started with the XV and learning what I could from my mechanic friends who worked on it, and many nights on google in the garage. When I got my Bonneville, I immediately loved how easy it was to work on, and customize. I'd learn't a lot from it, and once I discovered British Customs I really started to enjoy the process of being able to do the work and fittings myself without any heavy modifications. It's made the process much more simple and fun. Being able to do it all myself in the garage and enjoy the results immediately has become a really fun (and addictive) hobby outside of music.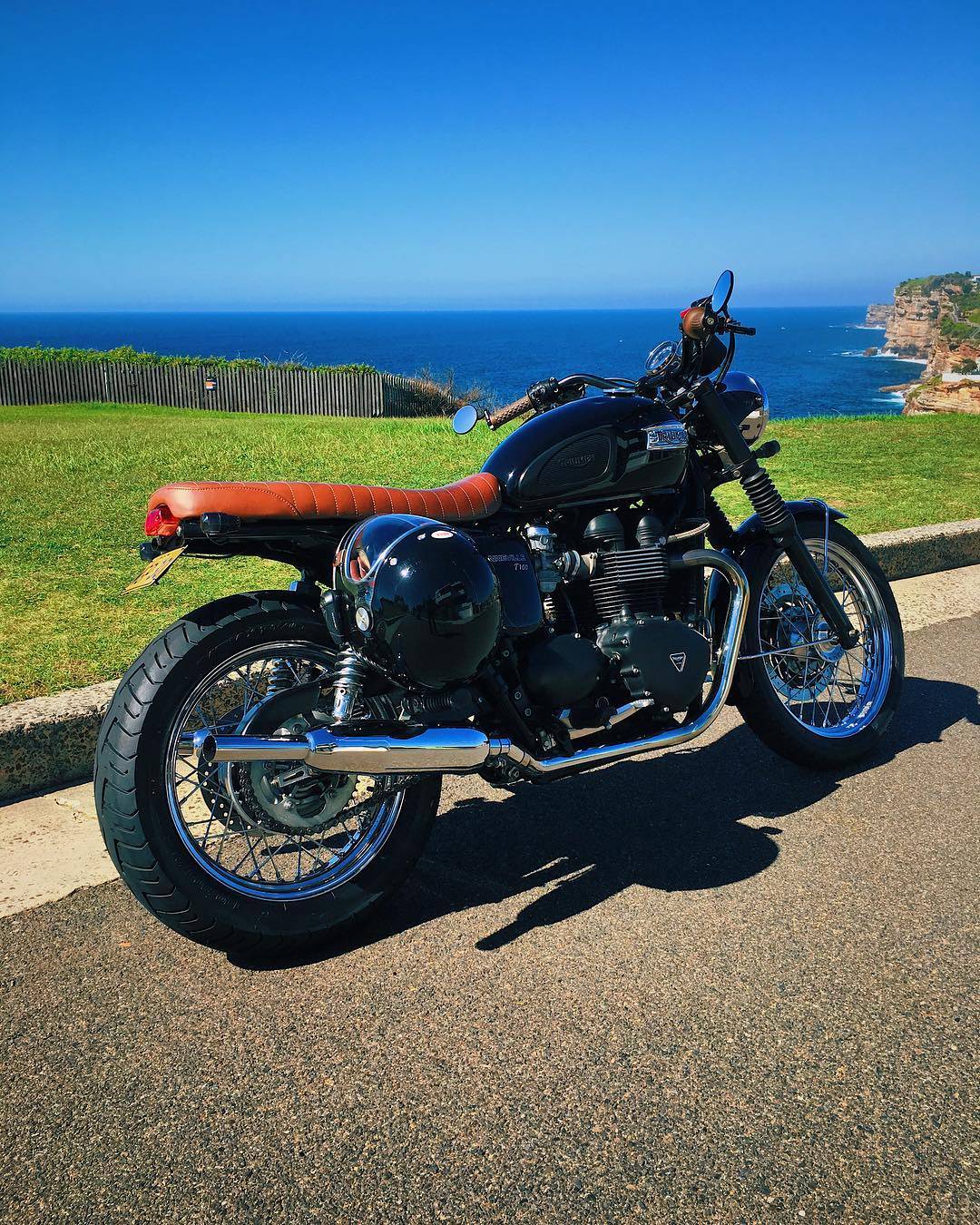 What is your inspiration when wrenching on or designing your bike?
The vision with my Bonneville has been to maintain the classic look of a vintage weekend cruiser, but with tidier lines and less clutter. It's already a beautiful looking stock motorcycle, so I didn't have to do much. The BC slammer seat and tail tidy kit really gave it a cleaner look. I did away with the paddle pop indicators and fitted the vintage turn signals to the front and back, and completed them and the tail light with special order smoked lenses, which look stealth and go with the black theme. She's also got slightly wider and higher cruise bars, bar end mirrors, buildwell grips, classic aftermarket pea-shooters and the EFI removal kit installed.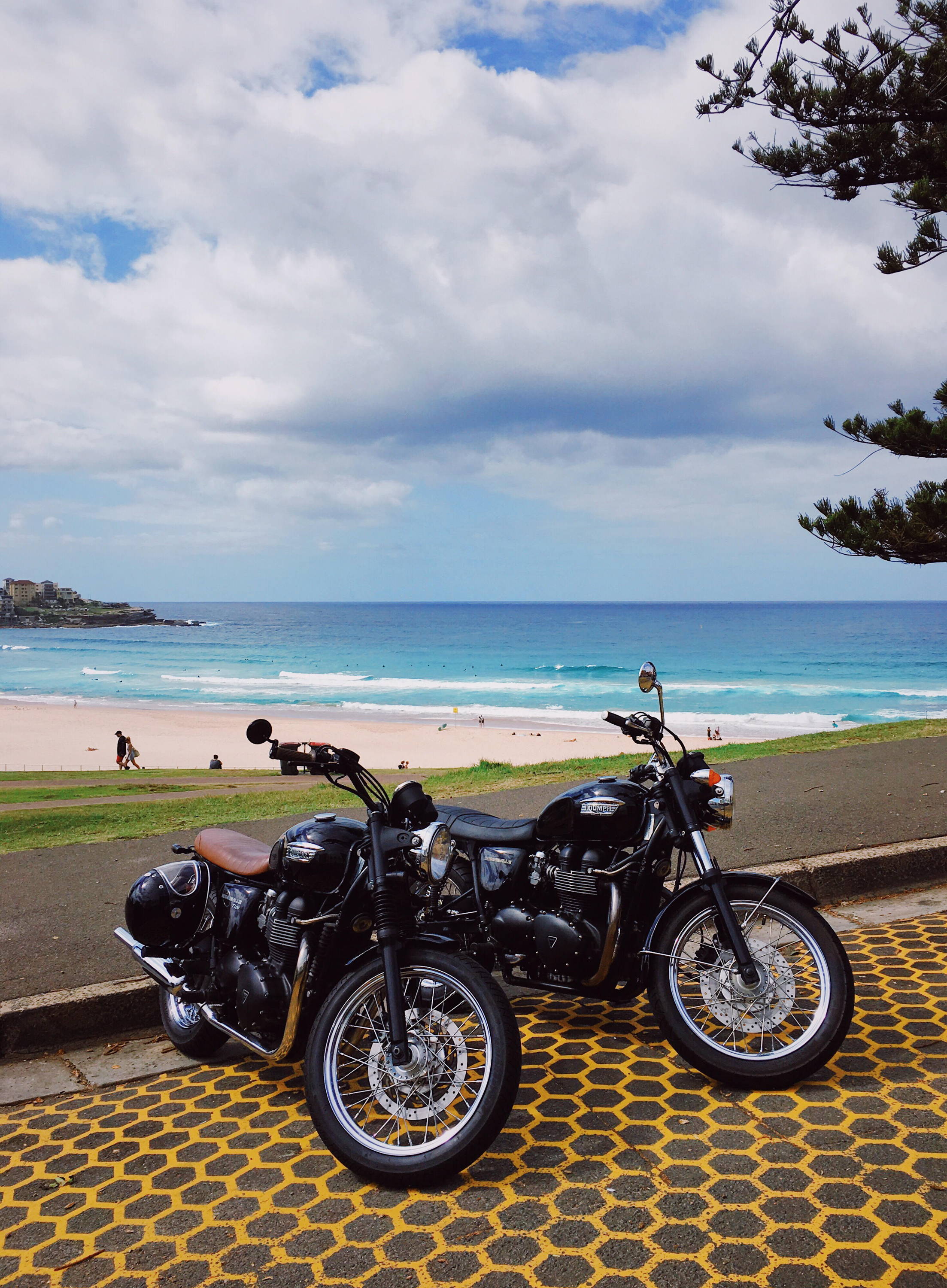 What things outside of motorcycling inspire you?
My girlfriend also rides (a Bonneville) so exploring new places with her is something we both look forward to. We plan little adventures and just hit the road. It's a lot of fun! My main passion in life is music, so being fortunate enough to travel the world with my friends and play music is very inspiring. I'm also very drawn to the ocean, and make time to ride down to the beach every morning for a swim. Apart from being great exercise, it's another place where I feel very in the moment. I don't worry about life's petty problems when I'm in the surf.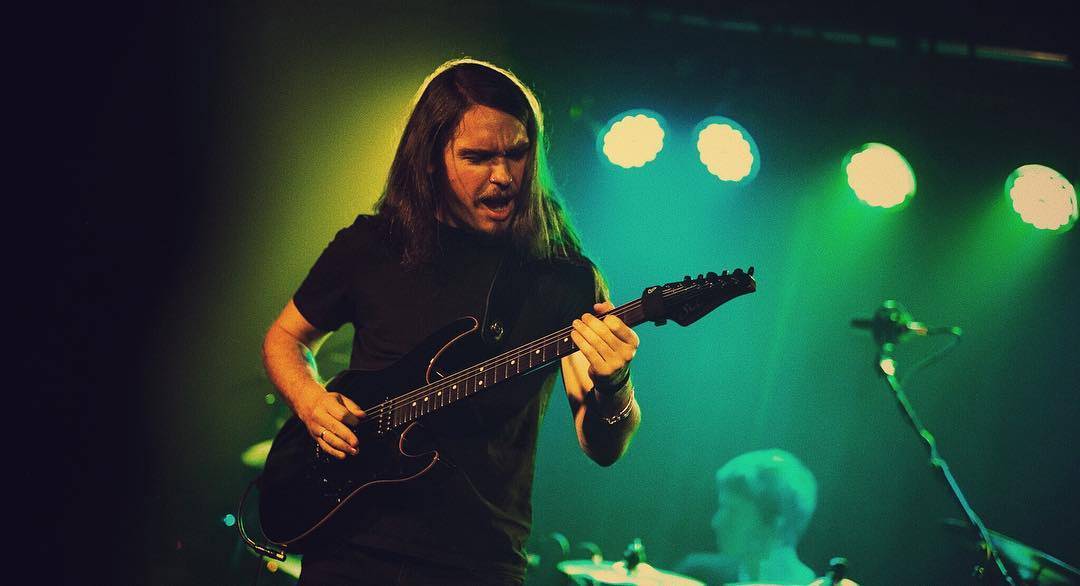 What are your goals in the coming year?
I've got many many things on the list for the bike (does it ever end?) which I look forward to getting into, as well as finishing off the album I'm working on and continuing to tour and play in places and countries I haven't been too before. Sarah (my girlfriend) and I are planning a bit of a big riding getaway for October, which I'm really looking forward to!