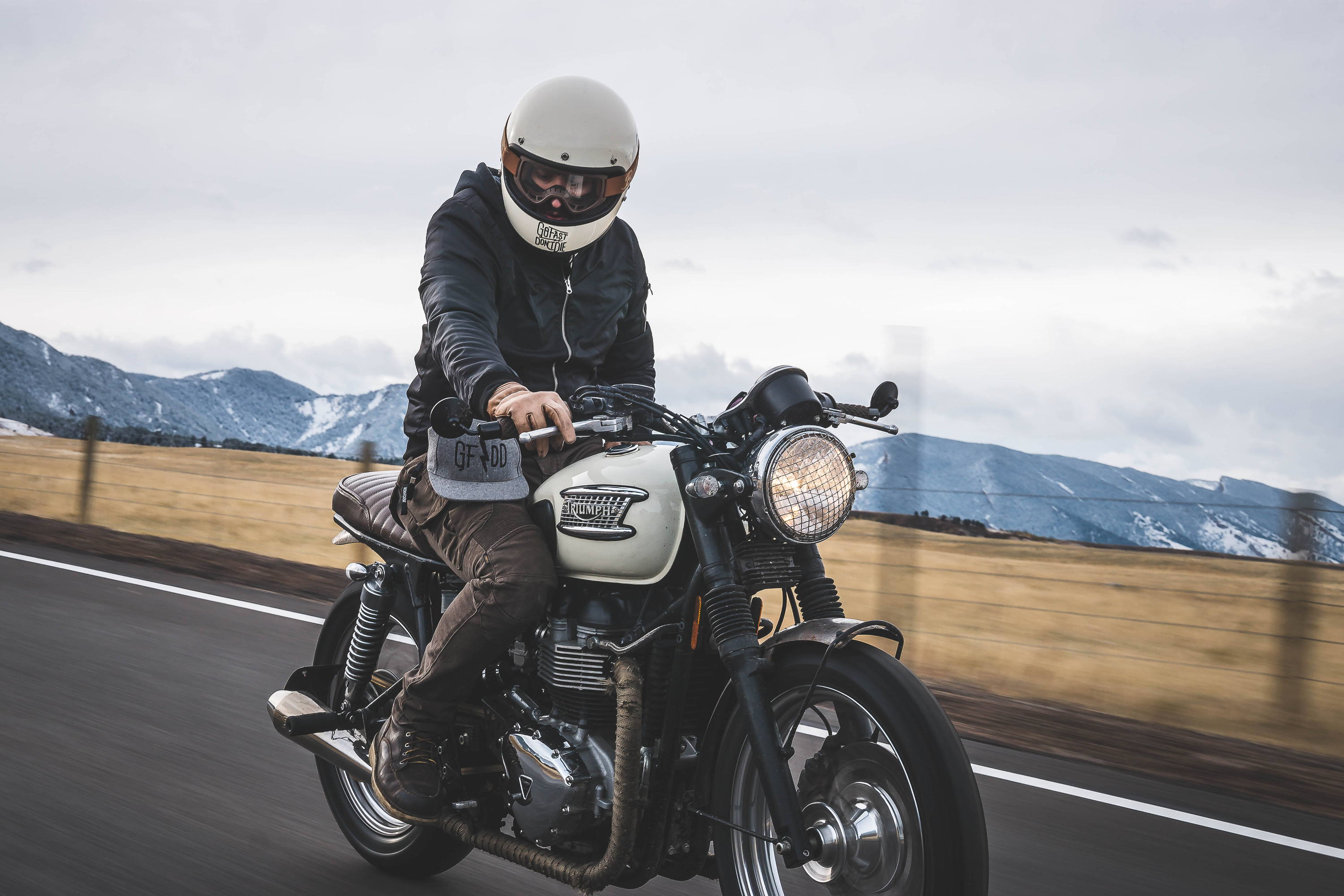 British Customs: When did you start riding?
Brett Riley: I started riding in high school—dirt bikes mostly, but have been around bikes my whole life. My dad's had a bike ever since I can remember. The first bike I remember him having was a 90s BMW R1100RT, which I would ride on the back through the winding twists and turns of Missouri backroad highways. My parents have always been somewhat addicted to adventure and I grew up watching them go on moto expeditions all over the world. My first long distance trip with my dad was up to Sturgis in 2002, a 1,700 mile roundtrip journey that I will never forget. 2002 was the year a heavy hail/thunderstorm sent a wave of mud into the streets of deadwood, toppling hundreds of bikes like dominoes. A few years later at 15, I had my permit and was riding.
What was your first bike?
My first road worthy bike was a 2003 BMW f650GS. It was the perfect bike for a beginner learning backroads and dirt trails.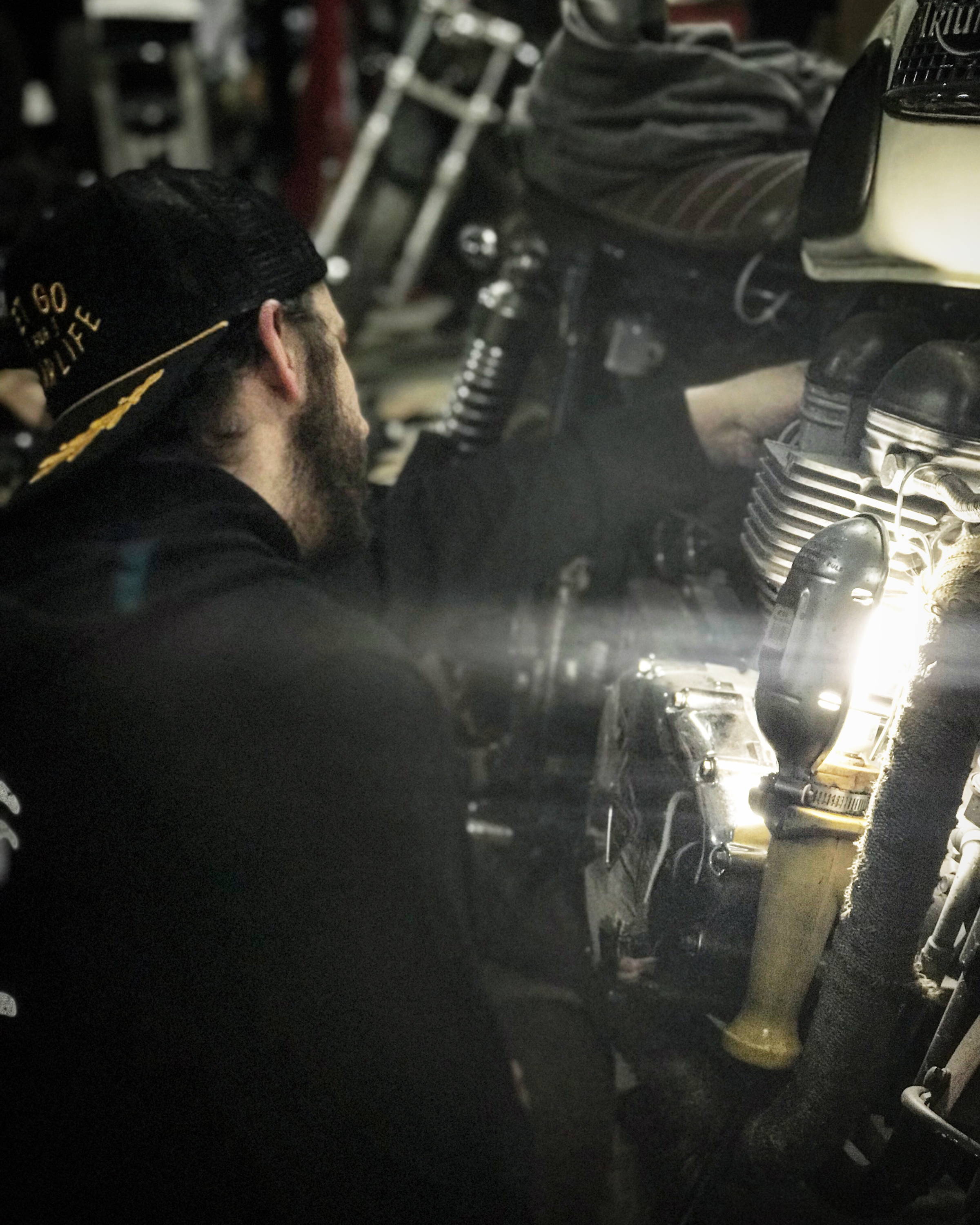 What is your background/interest in motorcycle customization? Family hobby, self­taught, trained pro, etc?
Started as a total novice. My dad had always been the adventurer, but never much of a mechanic. I've slowly picked up a couple things as I've put on more miles, and connected with others in the community. I love having the confidence of going on long mileage trips knowing that there's a decent chance I can handle repairs. Even more fun is being creative and making a bike uniquely yours. I love that you truly don't need too much technical knowledge to make huge aesthetic differences on these bikes. Pipes, bars, lights, suspension, seats, footpegs, chainguards, etc. are incredibly simple projects, and are always satisfying when you're finished.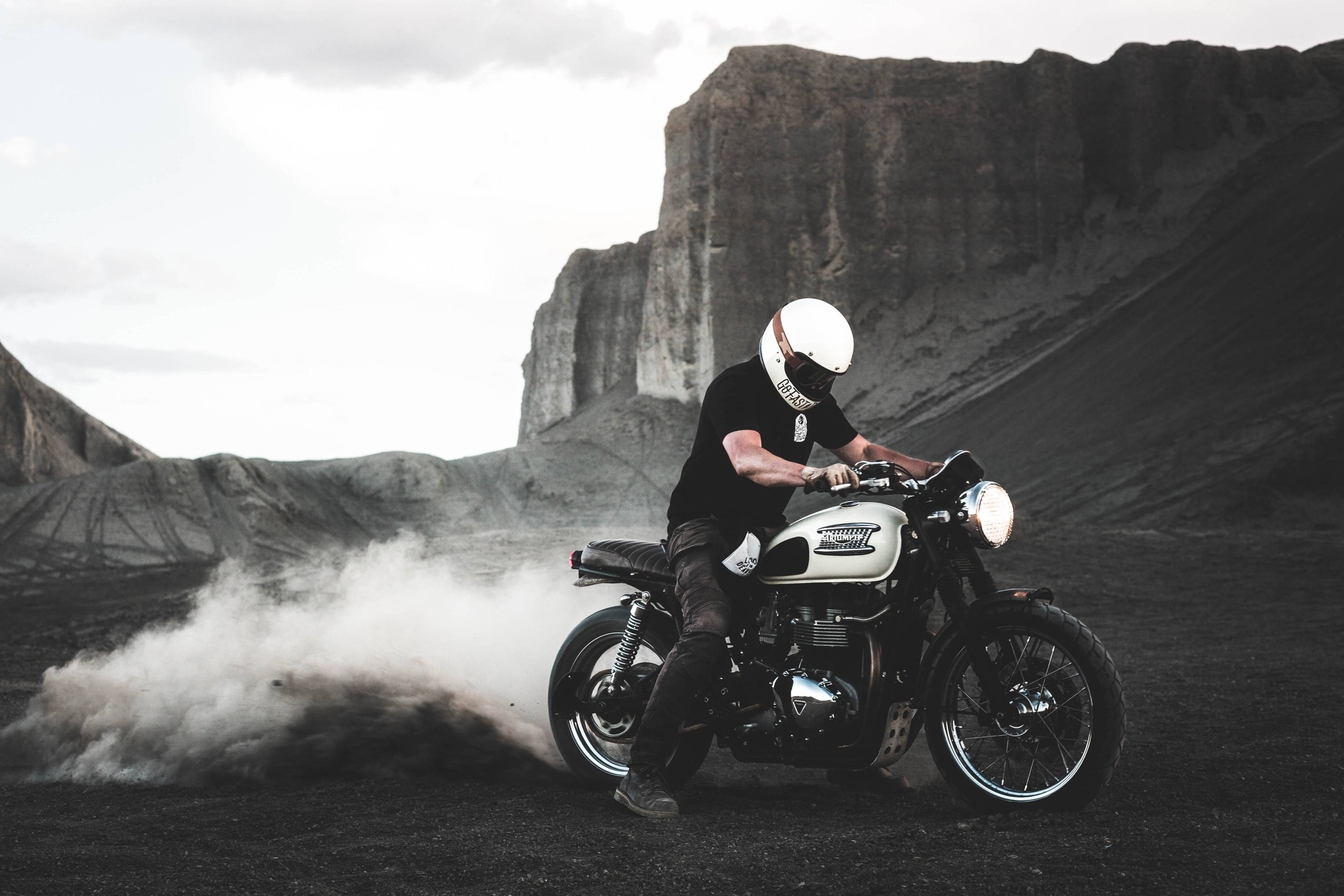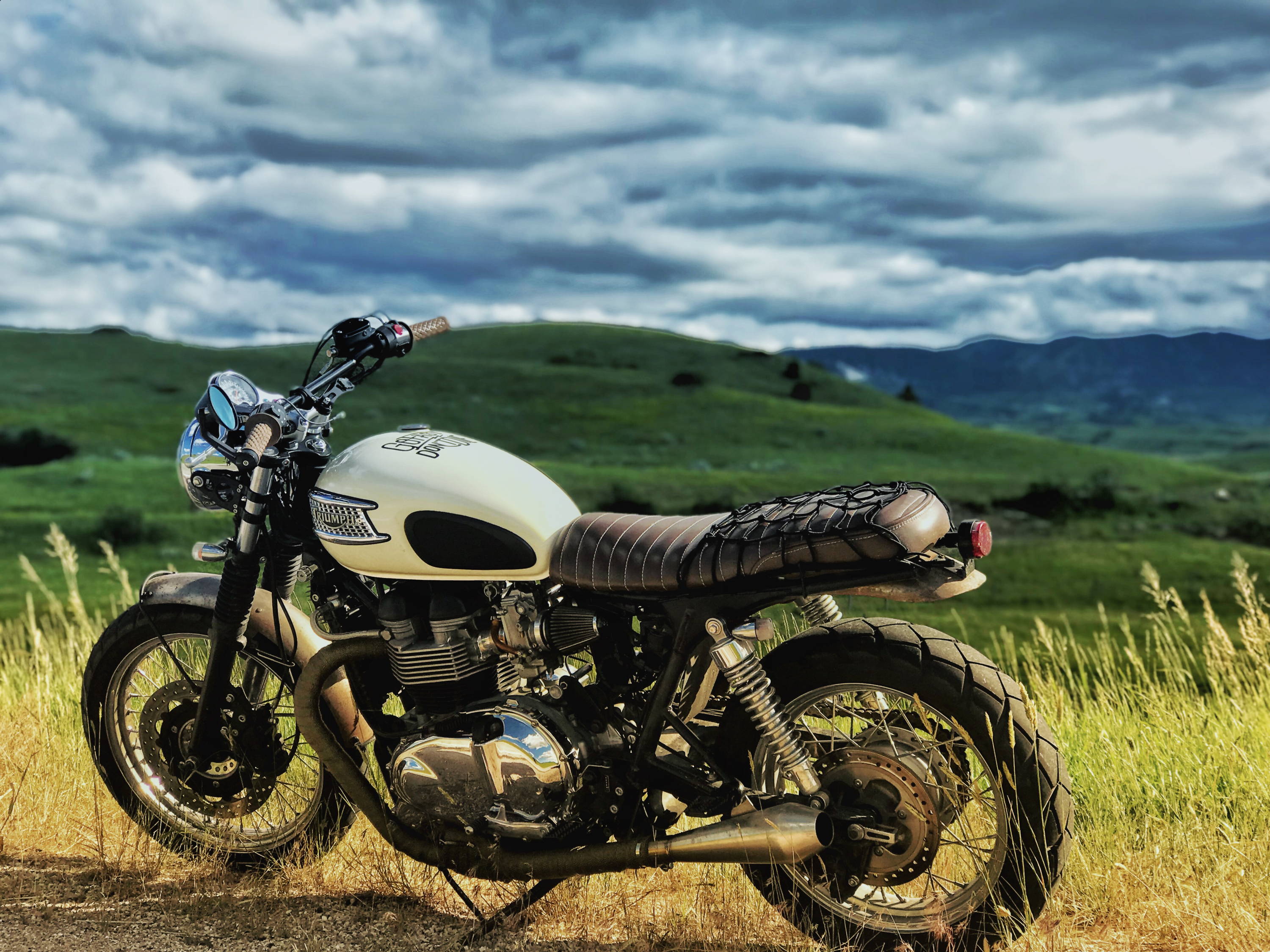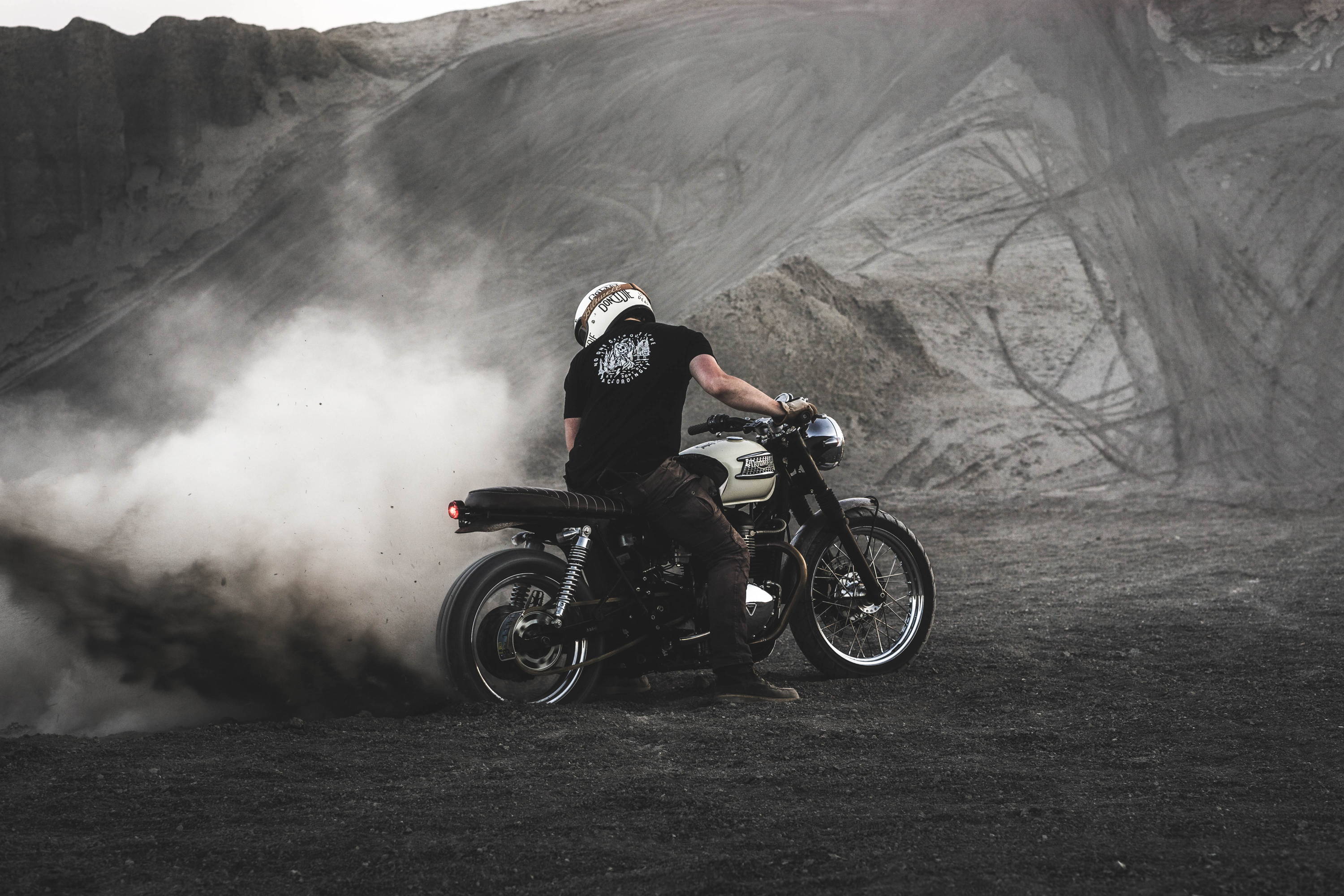 What is your inspiration when wrenching on or designing your bike?
It's always changing. When I bought the bike back in 2015 it already had much of what I was looking for: new seat, clubman bars, some performance upgrades, but as I put more miles on, doing mostly urban riding, I was more and more tempted to take it off the beaten path a bit, or on a long distance ride. I initially put some tracker bars on the bike for comfort on longer, 600+ mi. day road rides, but after a couple years have decided on moto bars to play better in the dirt. I'm loving the energy around the dirt tracker scene these days, and want a bike that resembles some mix of 70s dirt track/scrambler styling with some more modern technology. At the end of the day, I want a bike that can put the front wheel up if I want to, ride 1000 miles away from home without issue, and hit the dusty dirt roads with confidence—and of course look the part.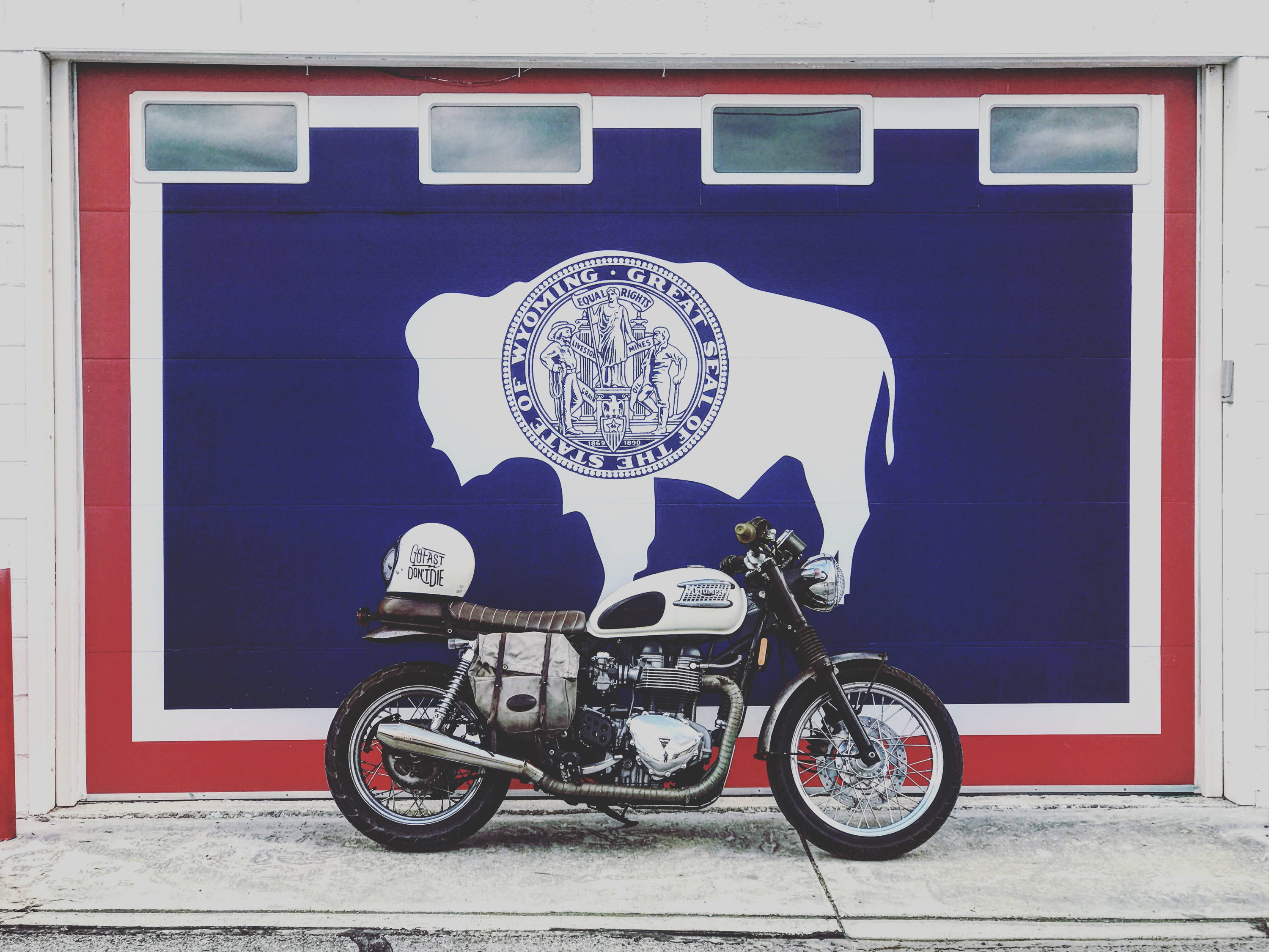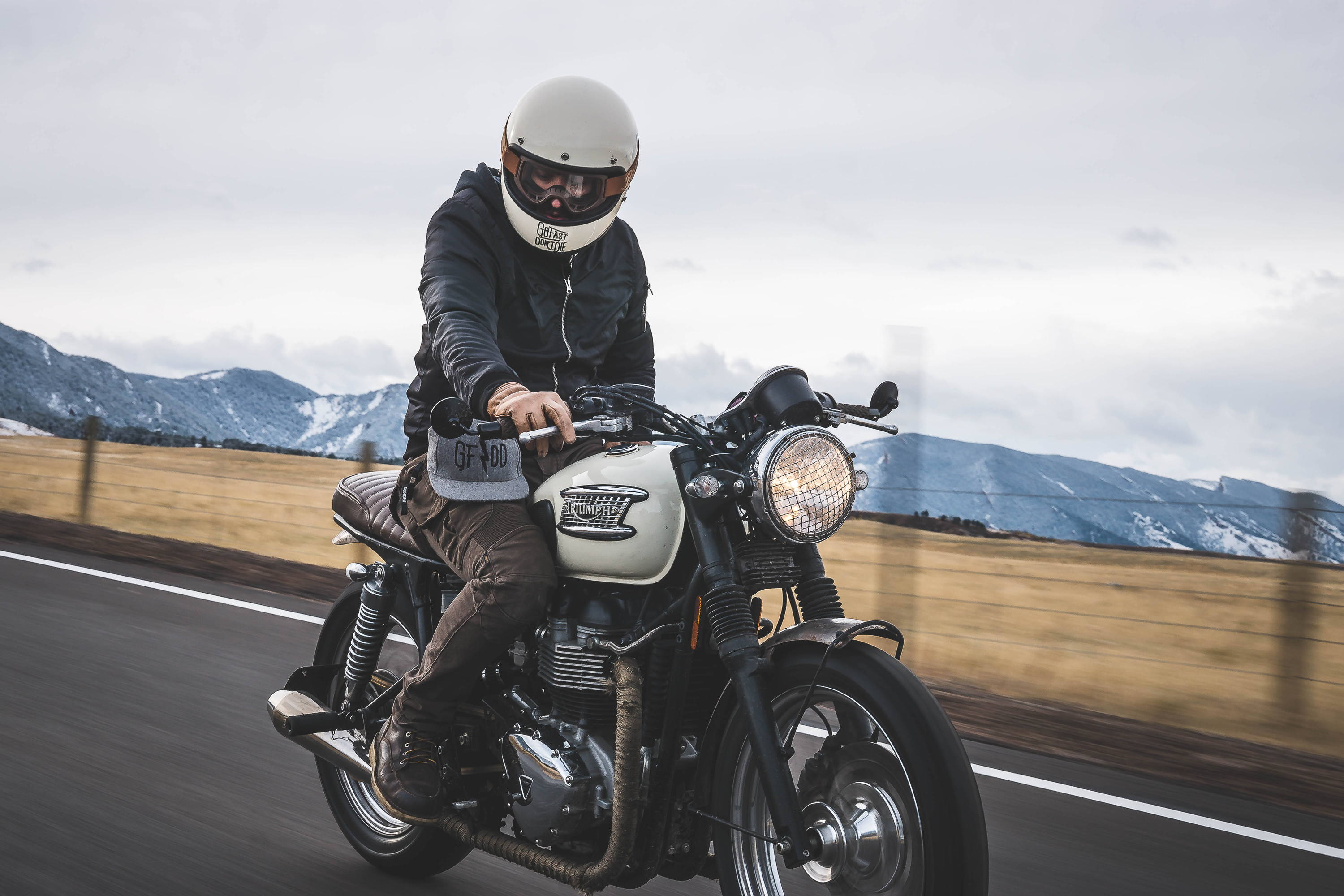 What things outside of motorcycling inspire you?
I love the outdoors and traveling. Living in Wyoming grants me the incredibly opportunity to experience so much natural beauty. Being surrounded by Montana, Colorado, Idaho, Utah and South Dakota means that I get to see so many different natural landscapes without having to drive all that far. In the last year, I've been able to travel to each of these states multiple times, to camp, hikes, and of course, explore on two wheels.
What are your goals in the coming year?
Put on a three day run of 200+ riders through the best parts of Wyoming called the Devilstone Run (shameless plug: https://www.facebook.com/events/191827101451218/), get an old Honda CL175 running and teach my girlfriend how to ride it, and keep getting more people involved in this incredible community of people who ride.