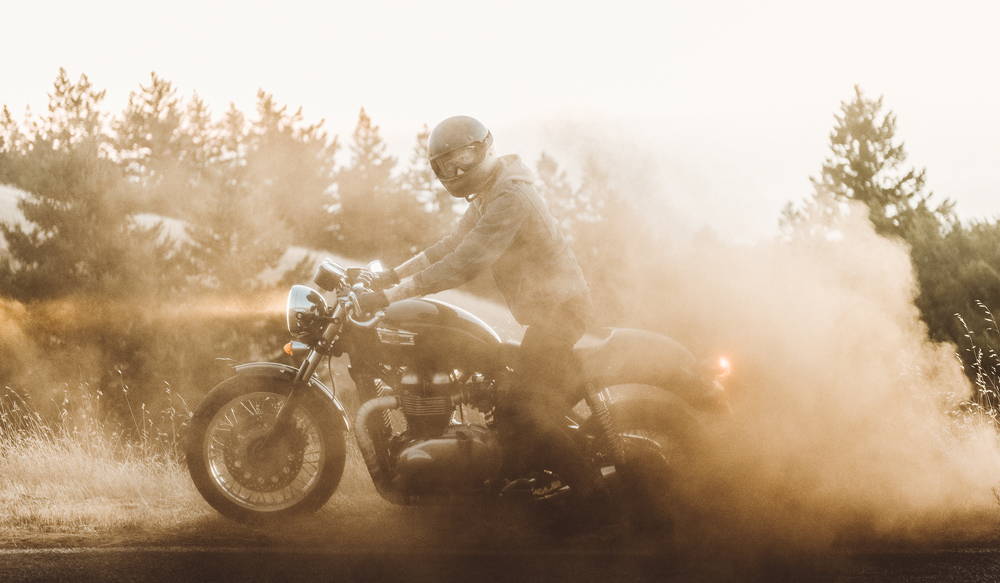 British Customs: When did you start riding?
Speedy Donahue: Roughly four years ago.
What was your first bike?
1990 Yamaha Radian. It was cheap, dirty, and too much fun. Also left me stranded often.
What is your background/interest in motorcycle customization? Family hobby, self­taught, trained pro, etc?
After traveling around to different moto shows and seeing all the rad builds that were on display, going back home to a totally stock bike felt like eating a plain pizza. It's still good (duh), but better when tweaked to my personal taste. I don't have a background in motorcycle customization - it's "self-taught" by 2017 standards. Thanks Youtube.
What is your inspiration when wrenching on or designing your bike?
Half the inspiration is about learning more on the maintenance end about motorcycles, and taking care of them. The other half is really just the desire to ride something thats different. Everyone and their sister rides a Triumph classic of some sort in SF - I've got an interest in making mine a bit more unique than what rolls off the showroom floor.
What things outside of motorcycling inspire you?
Photography takes up a ton of my time and goes hand in hand with adventuring off to find something new on a bike.
What are your goals in the coming year?
Design a paint scheme and get my bike painted.
Expand creatively in photography.
Go to the moon.