NOTICE: THIS PRODUCT WILL NOT FIT 2019+ STREET SCRAMBLER. WE ARE CURRENTLY IN REDESIGN.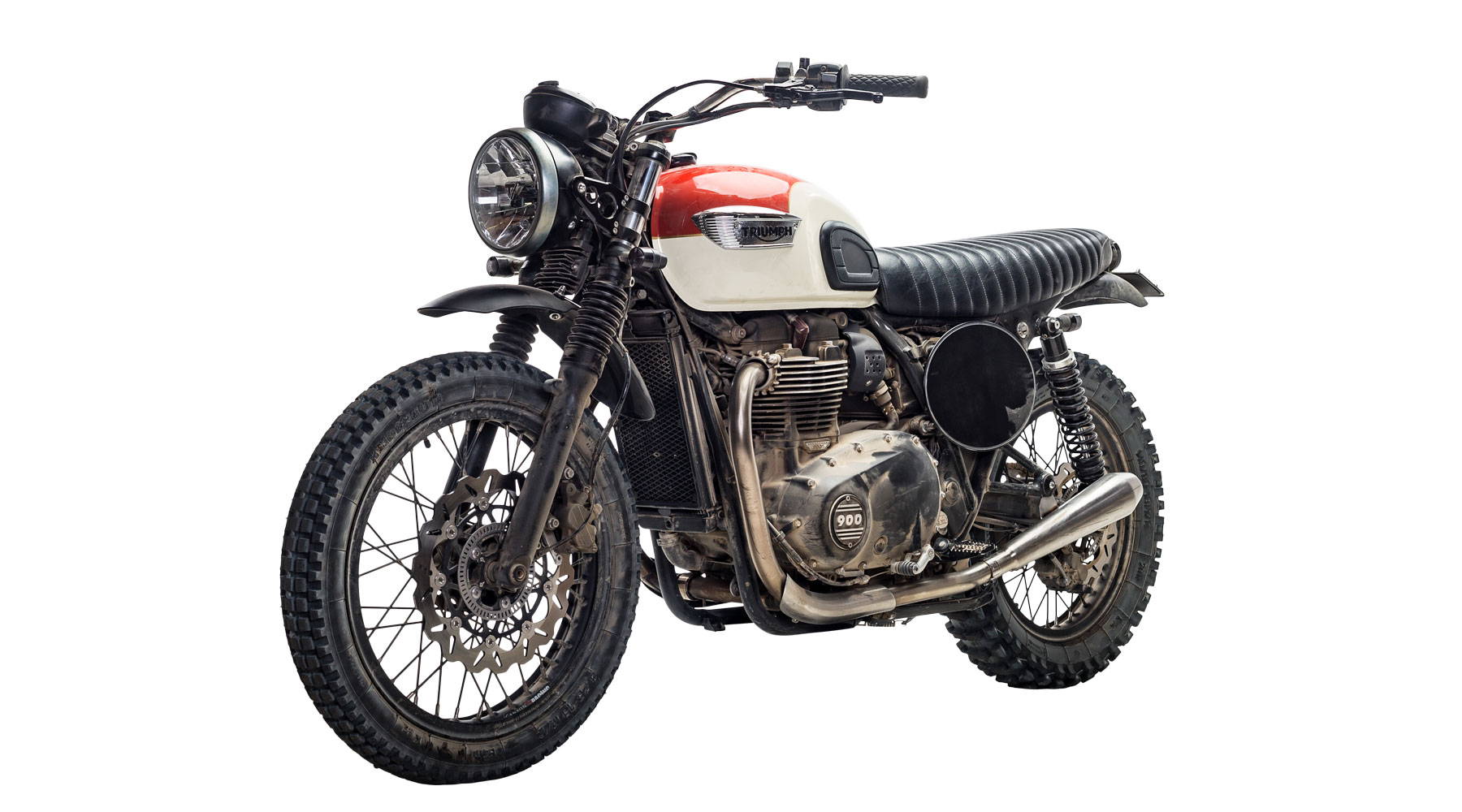 The High Fender Bracket is laser cut and bent from one piece of Stainless Steel and strengthened with TIG welded supports. The bracket mounts behind the rectifier and below the headlight and includes all hardware needed to mount a fender.
Features:
High quality aluminum bracket
Stainless Steel hardware included
Anodized Black
Made in USA
Fitment:
UPDATE 1/24/19: Does not fit 2019 Street Scrambler. We are working on an adapter to address the changes to the 2019 model. Other updates to follow. 
The High Fender Bracket bolts on to most Triumph Modern Classics. However, due to the size of the stock front fender on Bonneville models, British Customs does not recommend installing the High Fender Bracket with your stock fender. To install this product on a Bonneville Carb, Bonneville EFI, Bonneville T100, or Bonneville T120, please purchased the Short Front Fender. 
NOTE: FENDER NOT INCLUDED
Purchase Fender Here: Short Front Fender