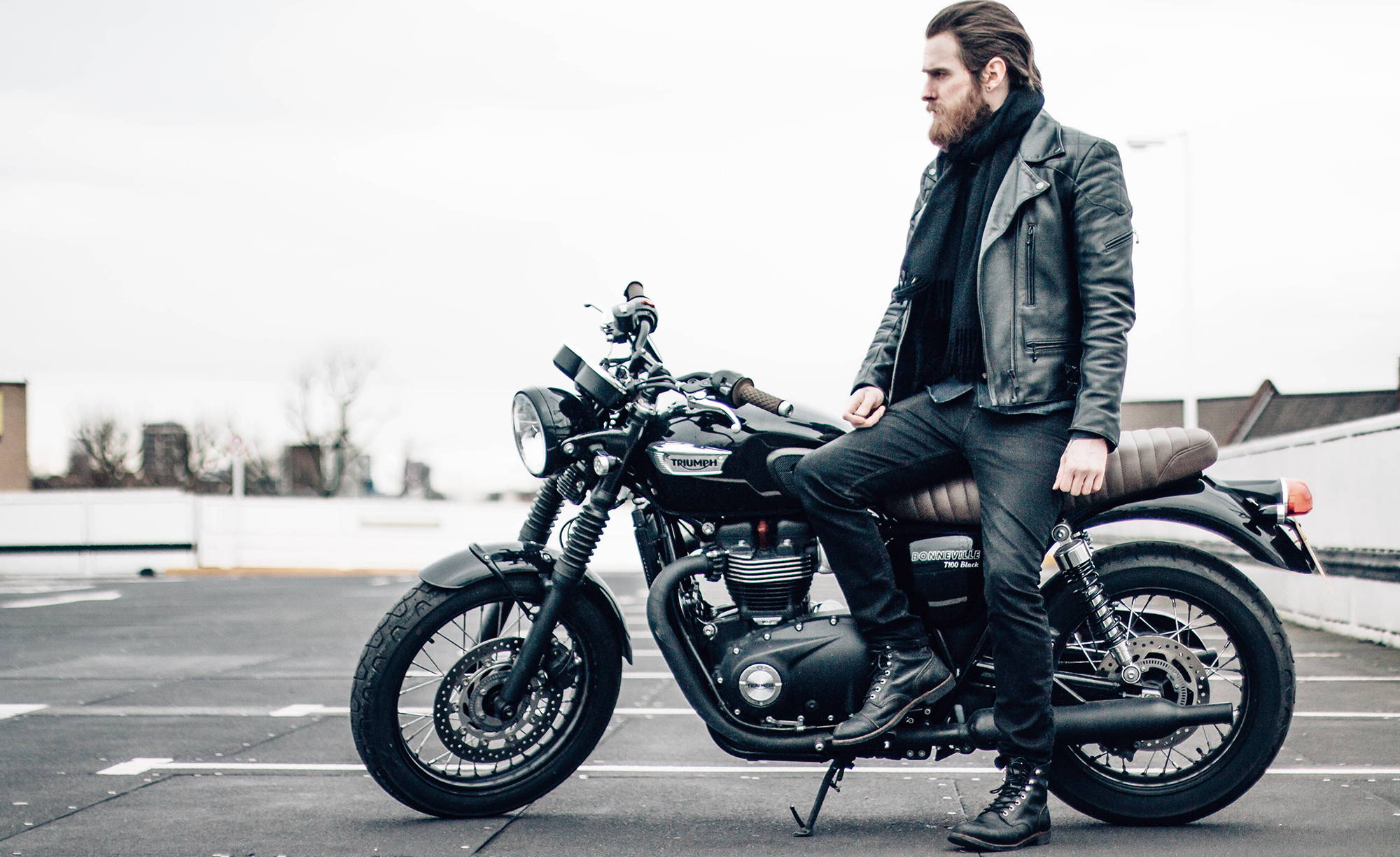 2017 Triumph Bonneville T100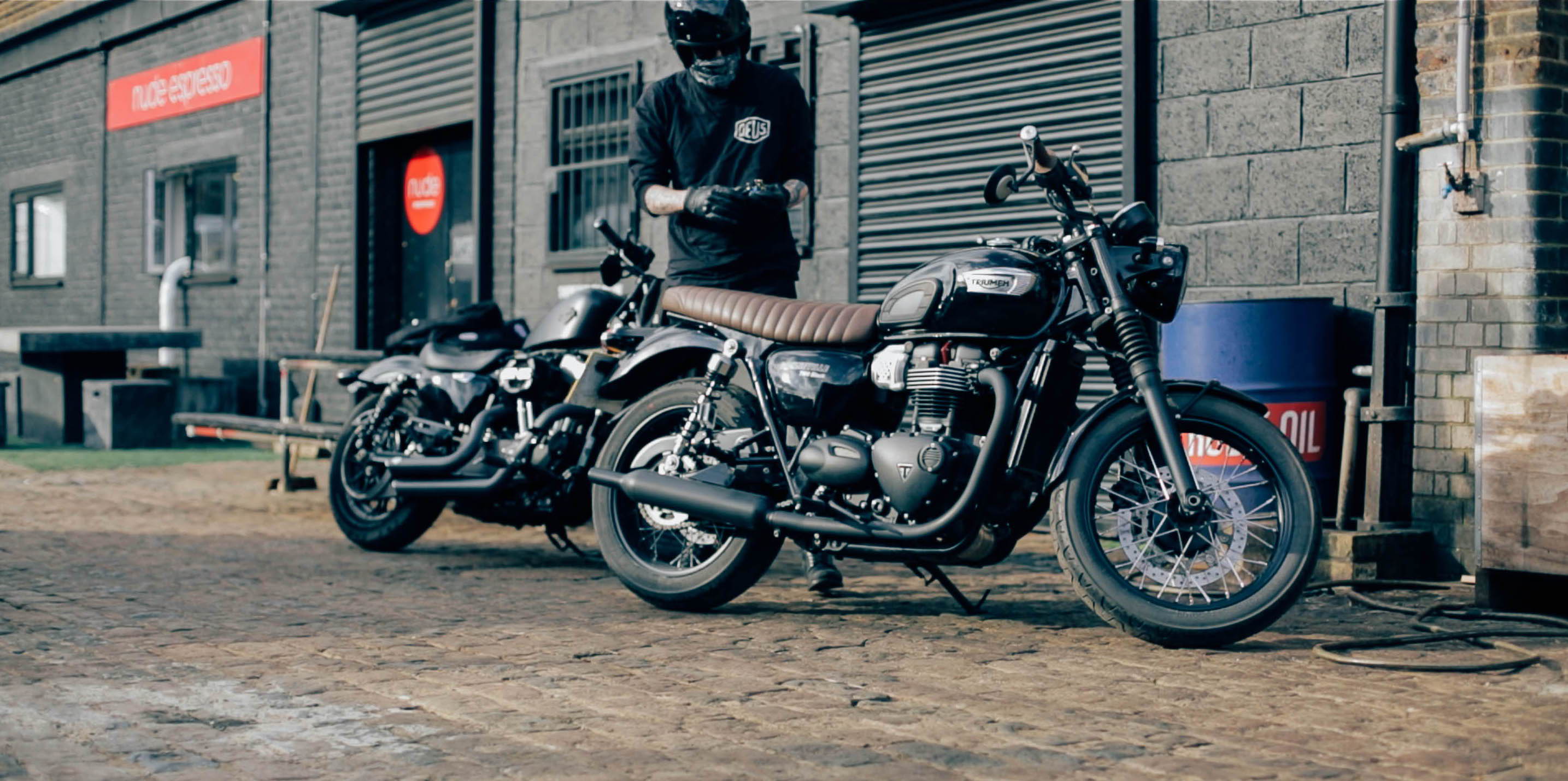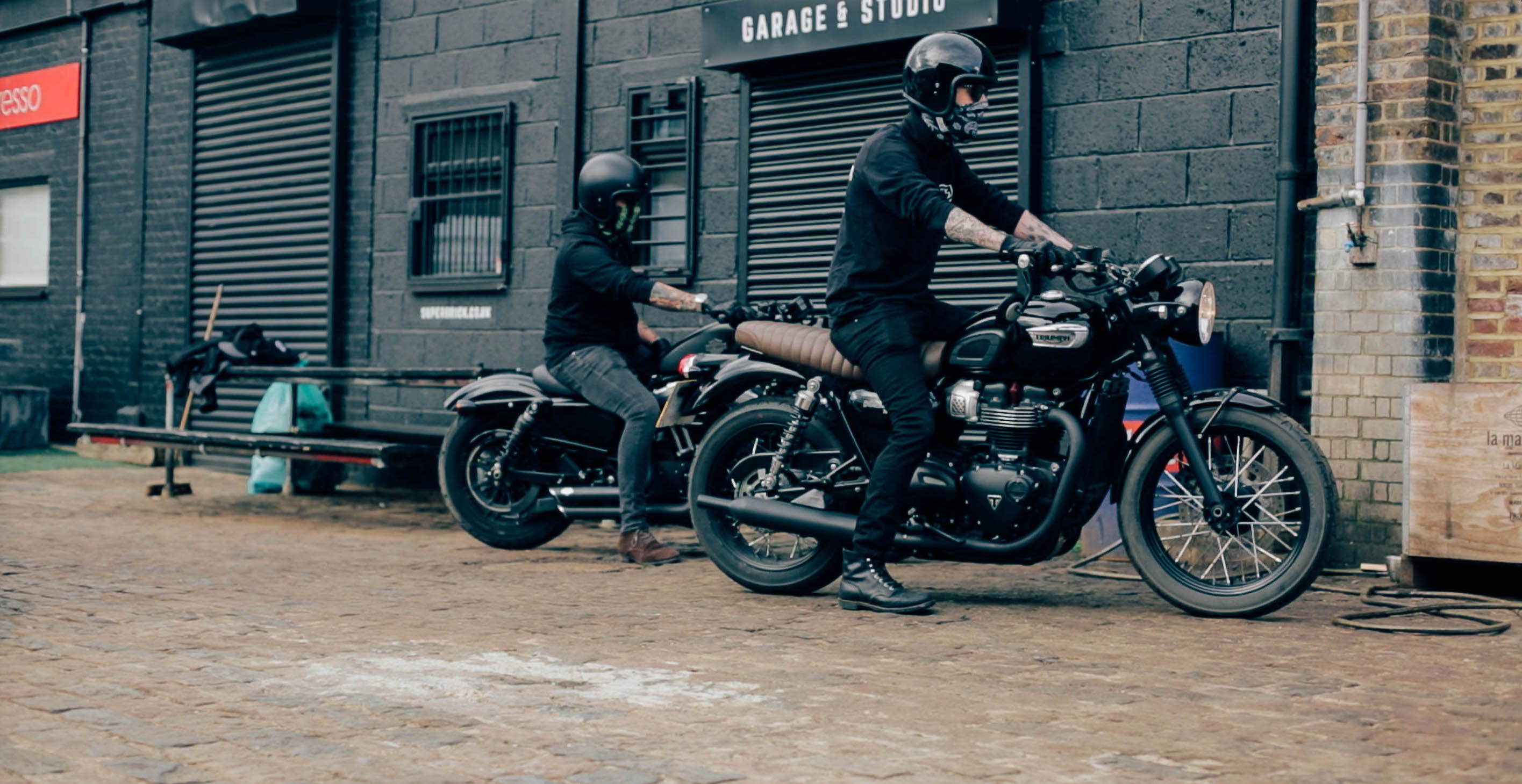 When did you start riding?
Tom Ellis:16 years ago, when I was old enough to get a license
What was your first bike?
Yamaha YBR125
What is your background/interest in motorcycle customization? Family hobby, self-taught, trained pro, etc?
My Dad always had bikes ever since I was a kid. The first I remember is a black CB350 that I'd sit on every time it was on the driveway. As I got older and started playing in bands the bike culture was always kind of connected and whilst I got more into the Harley/cruiser thing, classics in general were my passion. I spent some time during my late teens working as a car mechanic, and working on bikes in my spare time came naturally, whilst other kids were buying clothes and computers, I was buying tools and getting covered in oil every weekend. Custom bikes were pretty well covered when I was younger, from chopper mags to bike building TV shows. I know it's kinda corny but I'd be watching the likes of Jesse James and Billy Lane building crazy chops, so yeah, custom bikes were just always a big interest.When I finally got my first Harley, a 1200 Sportster, I found it wasn't ideal for scooting around London with its tight roads and heavy traffic. I also had a bunch of problems with it so I quickly jumped on the Bonneville and was sold on British classics pretty soon.  
What is your inspiration when wrenching on or designing your bike?
I ride to work every day, all year round rain or shine so reliability is a huge factor. I only have accessible space to keep one daily rider so it needed to be something pretty new. The Bonneville (and most classically styled bikes these days) has tried and true styling so anything I do to the bike needs to complement it. I like working to a theme and sticking to it. Like cafe bars go with road tyres and rearsets, wide bars paired with knobblies etc. I'd like to do something a little different with my Bonneville, as there's a lot of scramblers/cafe's here in London. Maybe go a little more cruiser, laid back. I love the scene in Japan with the likes of Krafty and the way their old Triumphs look.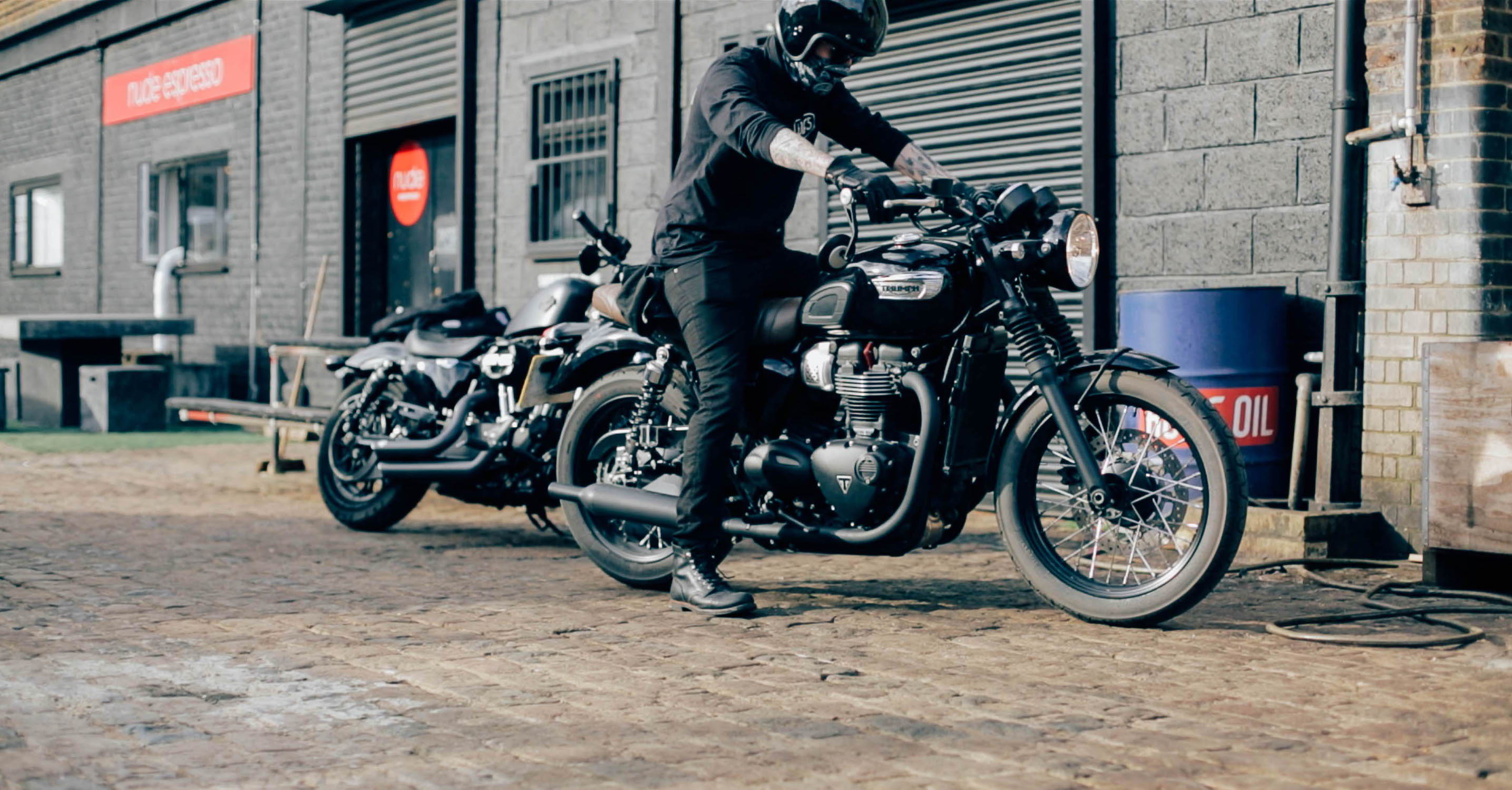 What things outside of motorcycling inspire you?
Music for sure, I have my Dad to thank for that too as he put a pair of headphones on me as early as he sat me on a bike. I listen to anything from blues to bluegrass and it just feels so naturally linked to riding culture. I play a lot of guitar too and find the guitar is a great way to wind down after a days riding, or a good way to get ready for a night ride. I also love photography, and Instagram has been huge for discovering photographers all over the world. I'm blown away by the level of the art from these people I've never heard of. Whether they're shooting fashion or bikes or landscapes. It's cool to see a stage for people to get their great work noticed and I love how it leads to collabs that probably wouldn't have happened without something like Instagram to help connect them.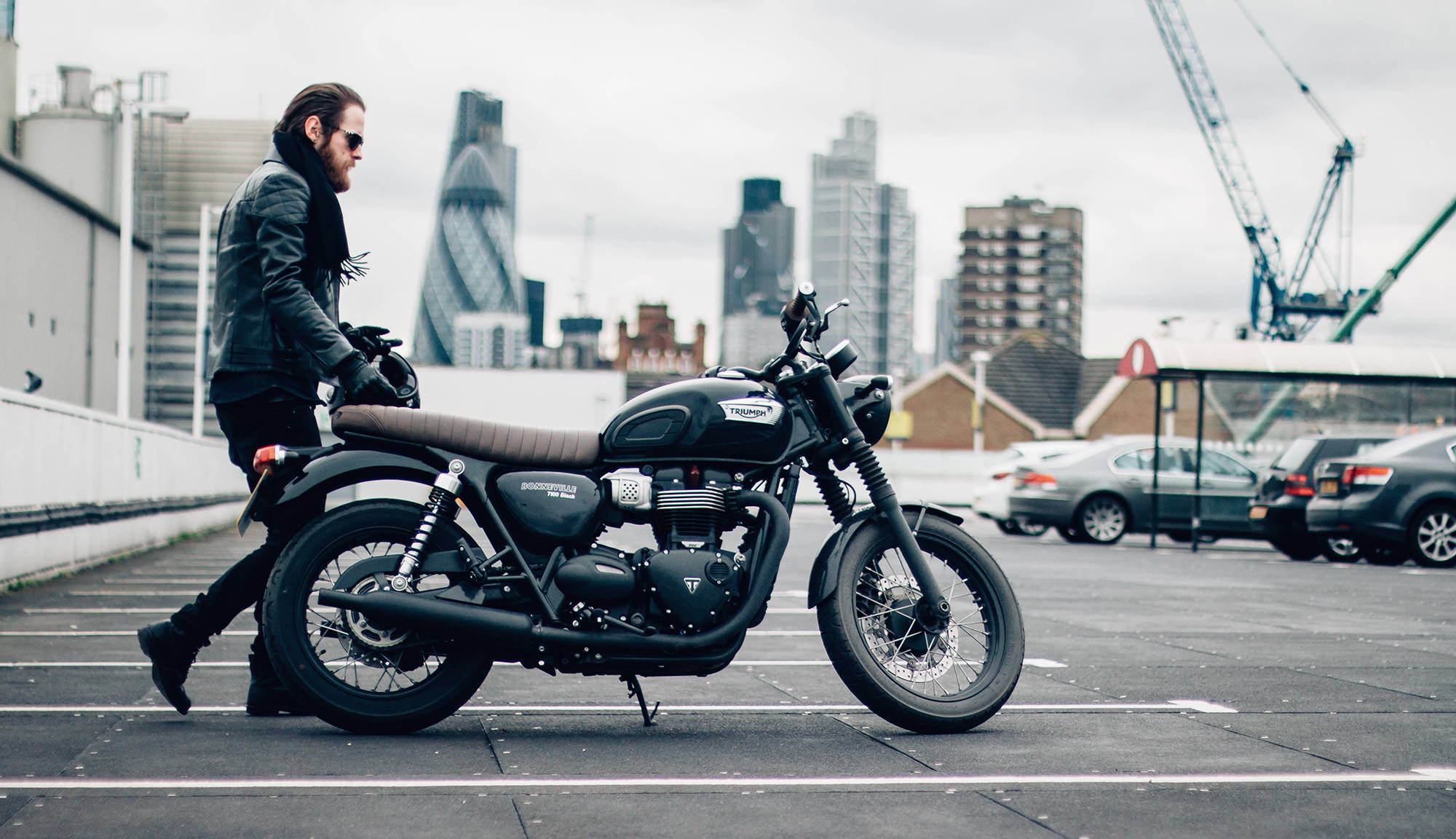 What are your goals in the coming year?
I plan to start a scratch-build of some kind, most likely a Triumph Bobber if I can find a good donor, or possibly an early Evo Sportster. The one thing I miss on the Bonneville is open road cruising, sitting at 65 with your arms and legs stretched out. There's a great scene here for builders, so you're never far from a spare part or some advice.Work wise I'm also planning to set up my own design studio. I've been wanting to do it for a while so hopefully I can kick it into gear in 2017!