2017 Triumph T100 Black & 2017 Ducati 959 Panigale
When did you start riding?
1st time I had ever been on a motorcycle is when I took the MSF course in Seattle, WA in February of 2014. After the class, I bought my first bike the next day.
What was your first bike?

A 2009 Kawasaki Ninja 250R. I loved that bike and miss that bike terribly. I completely modified that thing to the best of my abilities. Full Yoshimura exhaust, Woodcraft clip-ons, K&N pod filters, Stage 3 JET kit, pazzo levers, progrips, zero gravity windscreen, galfer brake lines, seat cowl, black fairing bolts, integrated LED taillight, fender eliminator, rearsets, and so on and so on. UGGGGGGGH. It was so light and nimble and perfect for city riding. I want it back. Please find it for me.
What is your background/interest in motorcycle customization? Family hobby, self­taught, trained pro, etc?
I'm just a gear head by nature. Anything that I own that has wheels, I modify it. Bicycles. Cars. Motorcycles. All have to express my style. The internet is a great place to absorb a load of info from people that have done similar mods before. Reading reviews, reading how-to's, studying pictures. I research as much as I can and then pull the trigger. I'm a designer for a living so I constantly have thoughts when it comes to how I want a bike to look. Most of that inspiration comes from the culture around me. Fashion. Graffiti. Typography. Nature. Other people's rides. And when stuff in the real-world doesn't cut it for me, there's always Instagram. Hours and hours of endless scrolling looking at images of bikes. #croig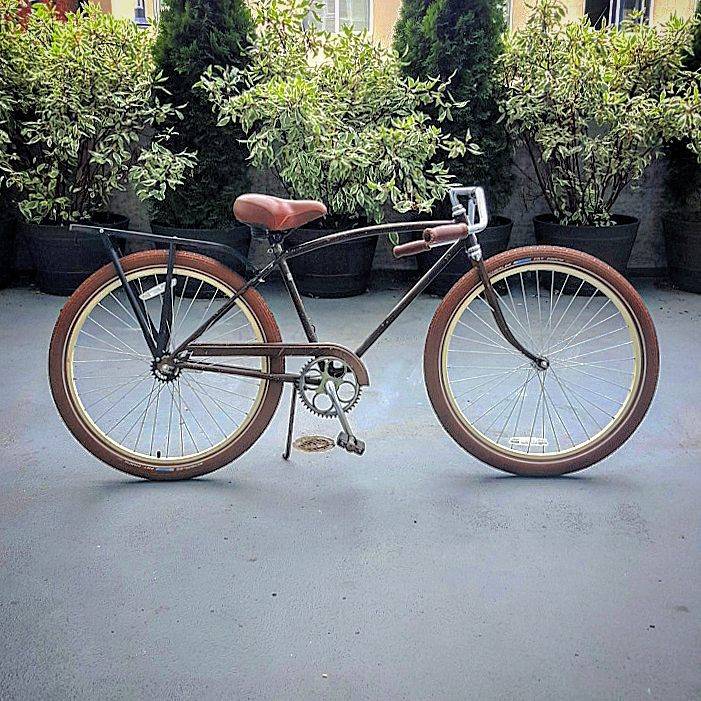 What is your inspiration when wrenching on or designing your bike?
Be simple and streamlined. My Triumph is a T100 Black. So to me, every part should be black. Why there is any chrome on this bike is beyond me. So it all must go in my book. Handlebars and mirrors sticking up look goofy to me so I got clip-ons and bar end mirrors to help streamline the look. Same thing with the rear fender and the seat. Streamline and simplify the lines.
What things outside of motorcycling inspire you?
My mom inspires me a shit ton. My wife inspires me a shit ton.
What are your goals in the coming year?
This upcoming year is going to be a lot of track days with the Ducati. Main goal there is just constant improvement every time out. But for instagram's sake, I'm mainly hoping I can get knee down. ;) The Triumph has a lot coming its way. Exhaust being first and foremost. I've always loved the drag style pipes you had for the carb'd T100's and am looking for something similar to that. Zard. Baak. Something custom perhaps? New rear suspension. Not only to stiffen up the ride a bit, but to also get rid of as much chrome as I can. Then to further simplify the look, black exhaust wrap, black rear sprocket, black engine bolts. I'd love to go tubeless and finally get rid of the stock tires, running something a bit wider in the rear. Eventually, need to look at new streamlined gauges, controls and headlight. Guess my main goal for the year should be to be sponsored in order to pay for all this. :)