Advertising Person and also Freelance Picture Taker
2005 Triumph Bonneville Black
British Customs: When did you start riding?
John Hebert: I started riding when I moved out to Los Angeles, California from Detroit, Michigan in 2014. I went that route instead of getting a car, and I guess I didn't look back!
What was your first bike?
My first motorcycle was a Virago 250! I beat the crap out of that thing. I would take it everywhere. I'd ride it all day out to places like Randsburg or Wrightwood through the Crest on the weekends, and my 80 mile round trip commute during the week. That little engine was just screaming all the time! Great little motorcycle though. I think I averaged 80 miles per gallon US (almost 100 mpg UK)! Needless to say, I needed an upgrade based on my riding style and the distances I was going.
What is your background/interest in motorcycle customization? Family hobby, self­taught, trained pro, etc?
Honestly, I don't have any background in motorcycle customization. I'm just a random dude who likes to ride around a lot. I don't have the mechanical chops or tools to drill or fabricate custom stuff. My interest in customizing my bike just comes from an urge to let it stand out a bit, or be its own thing. Seeing Kevin Stanley's work at Moto Chop Shop in Van Nuys was a huge inspiration as well.
Triumph makes a great-looking motorcycle off the line. But when you look at it every single day, you start to get ideas. It's hard not to. And that's where the British Customs stuff comes in. It is all high quality parts that look good, there's a huge variety to let you create the actual look you want, and someone like me can install it with relative ease. The directions you can go are endless.
I didn't grow up with motorcycles or anything like that in the family. I grew up around the Motor City. Everyone drives cars. I know there is a cool bike scene out there though, now that I'm more aware. But motorcycles just weren't very visible to me personally then. At the time, it seemed like mostly older men and women with massive cruisers on the main roads, which doesn't really speak to a teen or younger 20-something. Although I love the massive touring cruisers. The Detroit scene seems like something you'd have to seek out, which makes it cool. In California, there are beautiful bikes everywhere. It's really easy to discover here and a lot of people ride motorcycles.
What is your inspiration when wrenching on or designing your bike?
I'm inspired lately by the older British and Italian racing bikes from the 60s and 70s. I look at a Norton Commando or a Ducati SS Desmo and just love the design. Obviously the older Triumphs too. I like timelessness and simplicity in design. Nothing flashy for me.
That's just right now though. The Triumph is such a great customization platform. Maybe in a couple years I'll make it over into a scrambler or something with dual sport tires and moto bars. My friend Jorma [Vik] has his set up like that, and seeing him rip around in the dirt makes me feel like I'm missing out.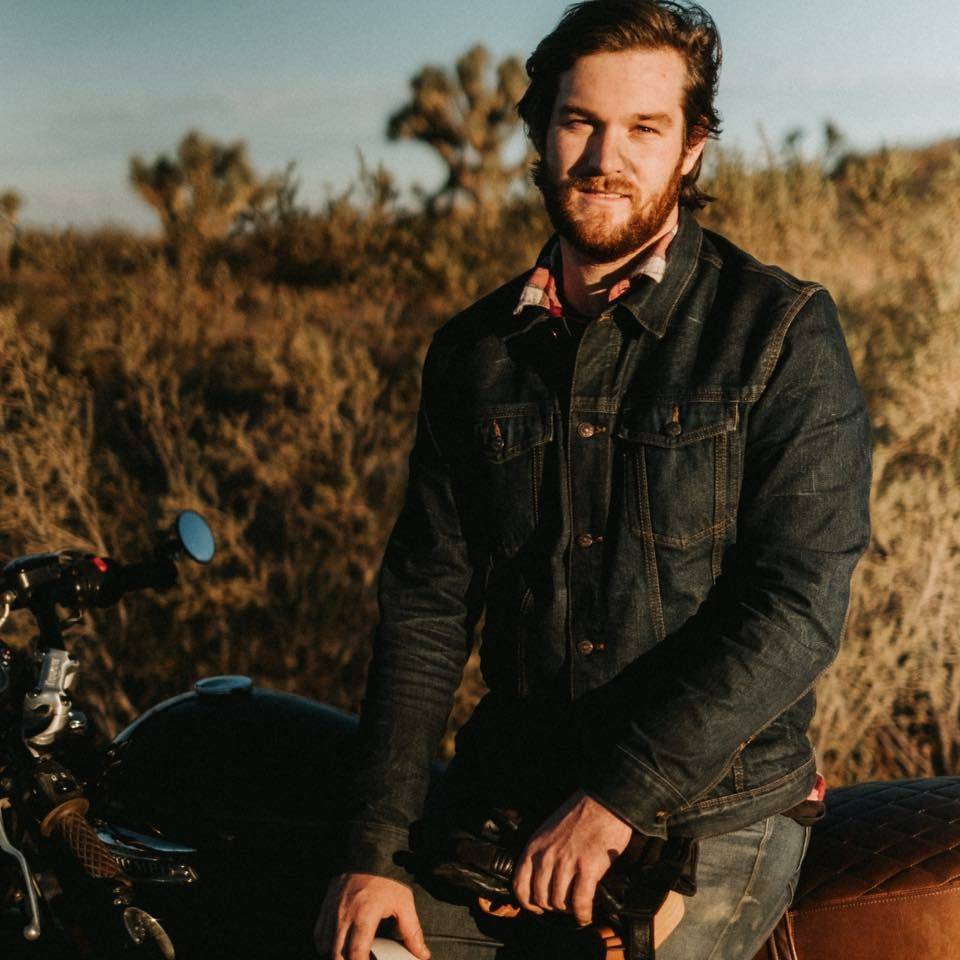 Photo by Maurizio Palumbo
What things outside of motorcycling inspire you?
This is a weird one, but growing up skateboarding as a young kid has inspired the way I operate and the way I ride my bike. We would head into Detroit or Chicago and skate around all day, in the back alleys of the city, or the places where people wouldn't usually go, looking for spots that were architecturally suited well for skateboarding.
I use that same mentality these days. I scan google maps for cool roads, or spots to ride to. There are so many great backroads and mountainous or desert areas to check out in Southern California. It's almost overwhelming. Sometimes you turn down a random road on a whim and it ends up being beautiful. For a moment, it feels like you discovered something. Even though it's already paved. It makes me feel like a kid again.
Other than that, the obvious ones. I love taking photos and listening to music.
What are your goals in the coming year?
On the bike, I want to finally upgrade my rear suspension. And I also want to clean up my gauge and headlight bracket.
In life, I just want to keep having fun, shoot more photos and remain breathing.