British Customs: What motivated you to ride in the DGR?
Robert Thomas: At first I was drawn to the cool photographs of the classic bikes and the stylish dress of the folks riding them. It then became about the cause for me.
What is your daily ride?
RT: A fixed up 2005 Triumph Bonneville.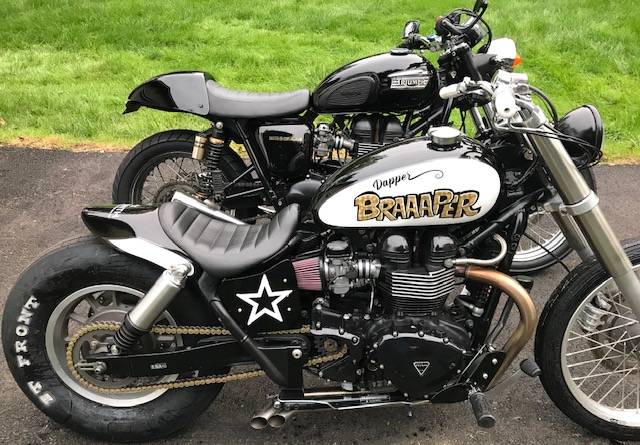 You almost didn't win this bike. Can you tell us more of that story?
RT: My wife, Wendy and I had a party to go to after the ride, and Wendy said we had to go…I replied "but they are going to call my name…" not sure why I said that, but that happened two more times, with me replying each time "but they are going to call my name…" anyhow, we finally got on my bike and I started to ride out, feeling a huge weight inside, to the point where I pulled over as we were getting close to the stage, and we sat on the bike there for about 5 minutes before Wendy again said "we have to go" which was around 2:38pm.
It took us about two hours to get through the Lincoln Tunnel and back home. When I got off my bike, I checked my phone and saw that I missed four telephone calls from a New York number. When I returned the call, Allister Klingensmith answered and told me that I left too early and that I left something behind. I replied what could I have possibly left behind, I have my wallet…Allister then told me I had won the Dapper Braaaper!
I started telling Wendy I had won the bike and she was like "What! You are kidding me!!!" haha I then put Allister on speaker phone so he could tell Wendy. Allister not only told Wendy that I had won the bike, but also told Wendy that she needed to listen to me more often lol. I later saw that I had missed a text from Jamie Watters, a guy I met while at the DGRNYC that came in at 2:43pm, meaning they called my name pretty much right after we rode out at 2:38pm. Wow, amazing!!! Still in a bit of shock, and absolutely love riding the Dapper Braaaper, she is a hot rod, dragster!! and a pleasure to cruise on as well. :)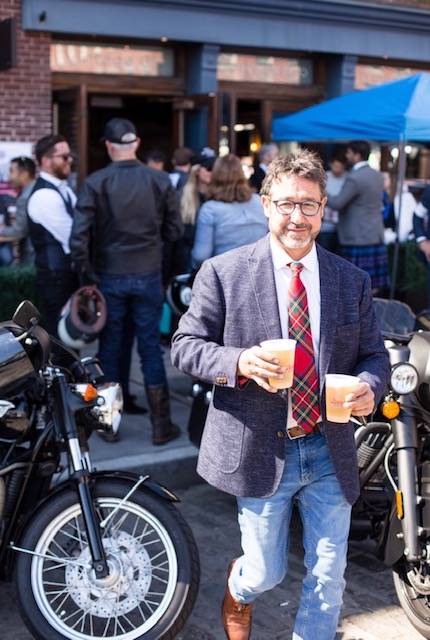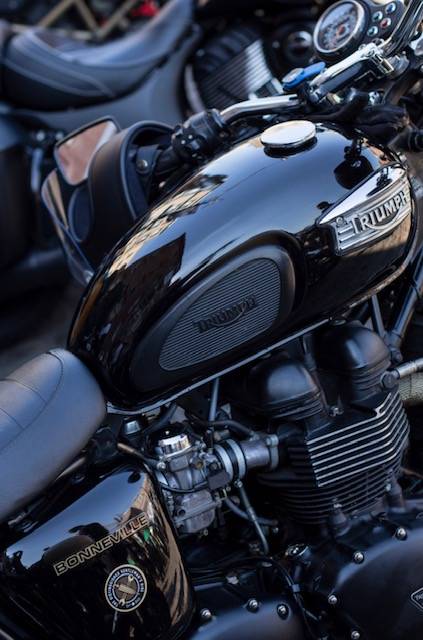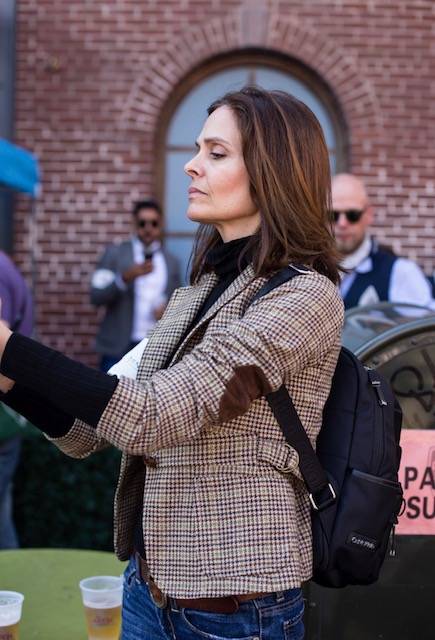 A famous Honda ad from the 60's stated "you meet the nicest people on a honda." This really applies to any motorcycle. Can you speak to your experience being a rider and the type of people that you meet through your riding?
RT: Some of my best friends and closest friends are fellow bikers I grew up with. We have a bond and fond memories that will last a lifetime. On this particular day, at the end of the DGRNYC 2018 ride, I was taking some photos of bikes and asked this guy [Jamie Watters] if that was his bike. He said yes, with me declaring how much I liked it.
He, [my wife] Wendy and I chatted for about 45 minutes and Jamie and I exchanged telephone numbers. Jamie was instrumental, I believe, in me winning the Dapper Braaaper, as when they called my name and I did not respond, he ran to the stage to say he knew me, we had just met that day, and gave them my telephone number. I am really glad Mike Higgins and the guys did what they did, and honored the draw. That must have been a moment they were not prepared for, wow, amazing! Jamie and I got together the following Saturday and Sunday to ride, and last weekend Wendy and I went into the city to hang out, eat, have some drinks, and have some fun with Jamie and Claire. We plan on getting together more often while the weather is still good to get in some scenic rides full of corners, some with the ladies and some solo rides with other bikers.
What are your plans for the Dapper Brapper?
RT: To keep it as close as possible to the vision Jason Hodrinsky had for the bike. Not much to change to this bike, it is a great looking bike and runs like a hot rod! I am looking for some small, neat, bright signals lights for the bike, and a motorcycle back tire that would not only look as great as the one on the Dapper Braaaper now, but would perform in the wet as well. Maybe change out both tires so they would match and perform. The Dapper Braaaper handles surprisingly very well on dry roads, corners very well, but I have been spinning the rear and reving out the engine on wet roads. The tire would have to not only be wide, but also have tall side walls, so the bike would not be too low to the ground. I have been scrapping the exhaust tips when hitting right hand corners aggressively, and I think that would only get worse if the back tire gets shorter. The Dapper Braaaper will see many miles over the coming weeks and years!!! I am keeping her!