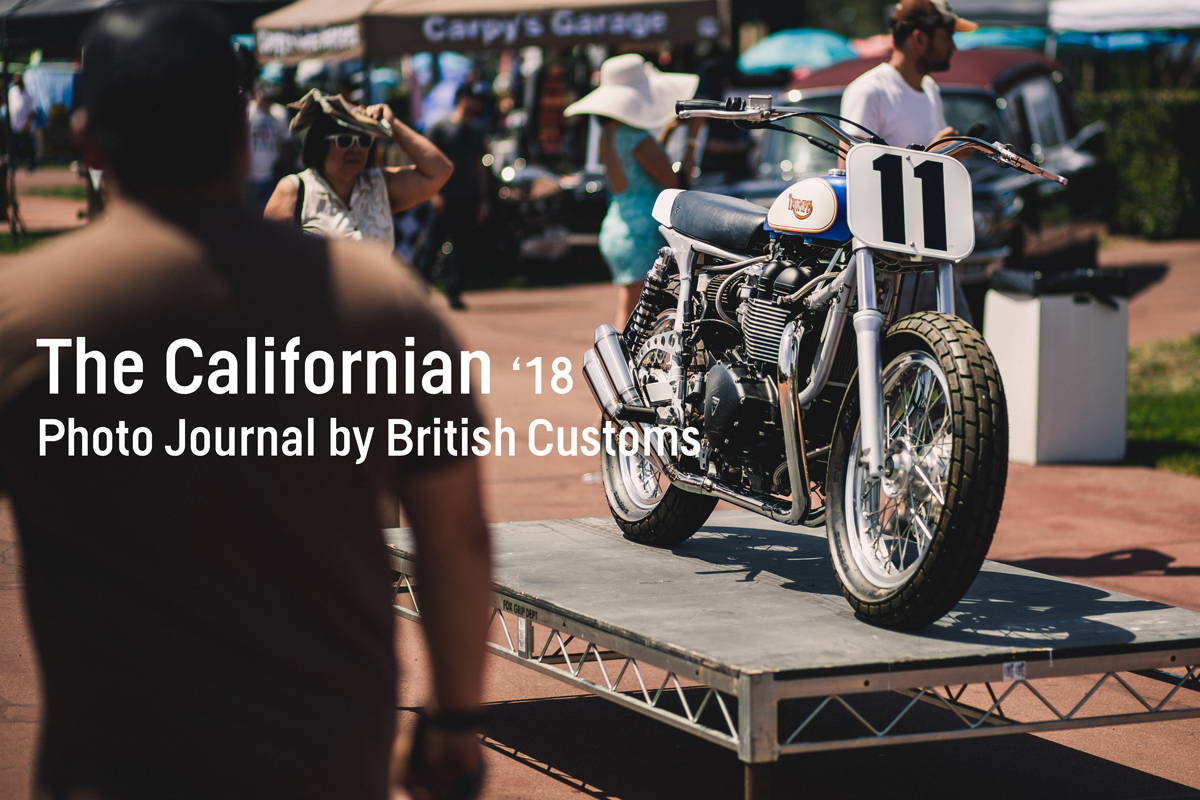 The 2nd annual Californian Motorcycle Show featuring motorcycles, food trucks, vendors, & the Kentucky Derby at Santa Anita Park.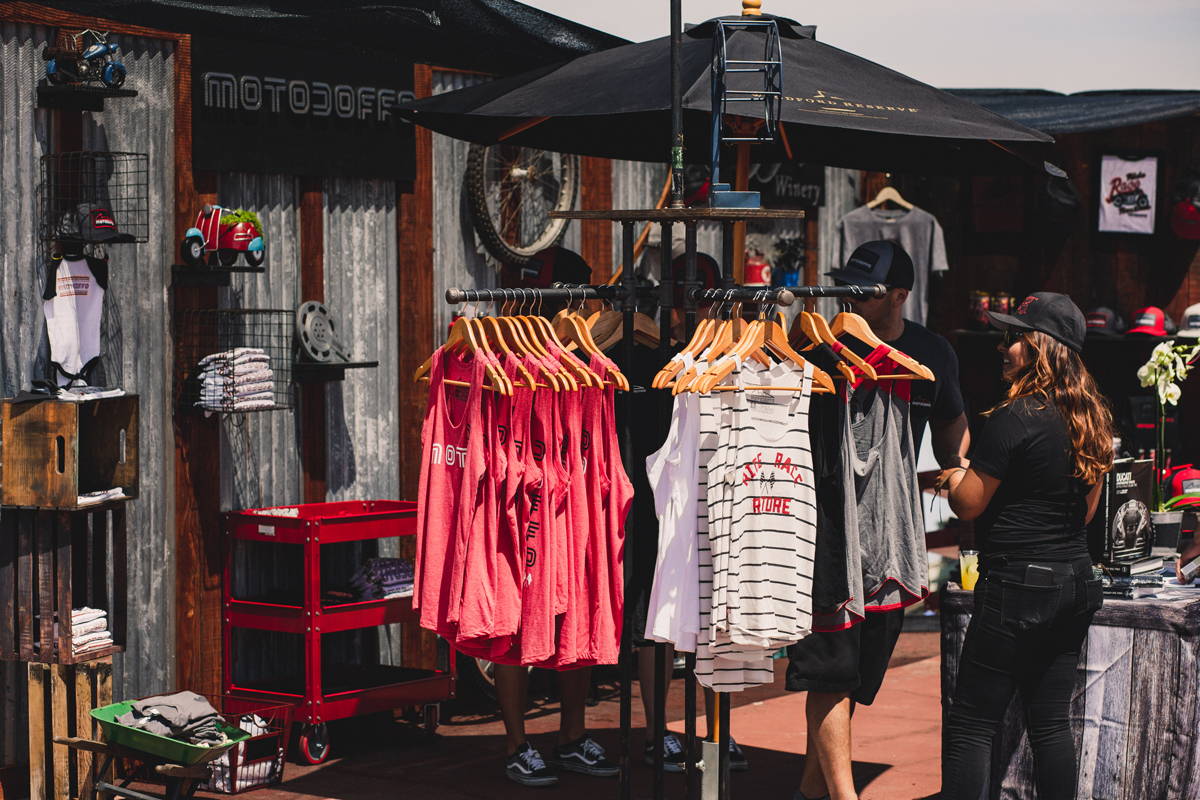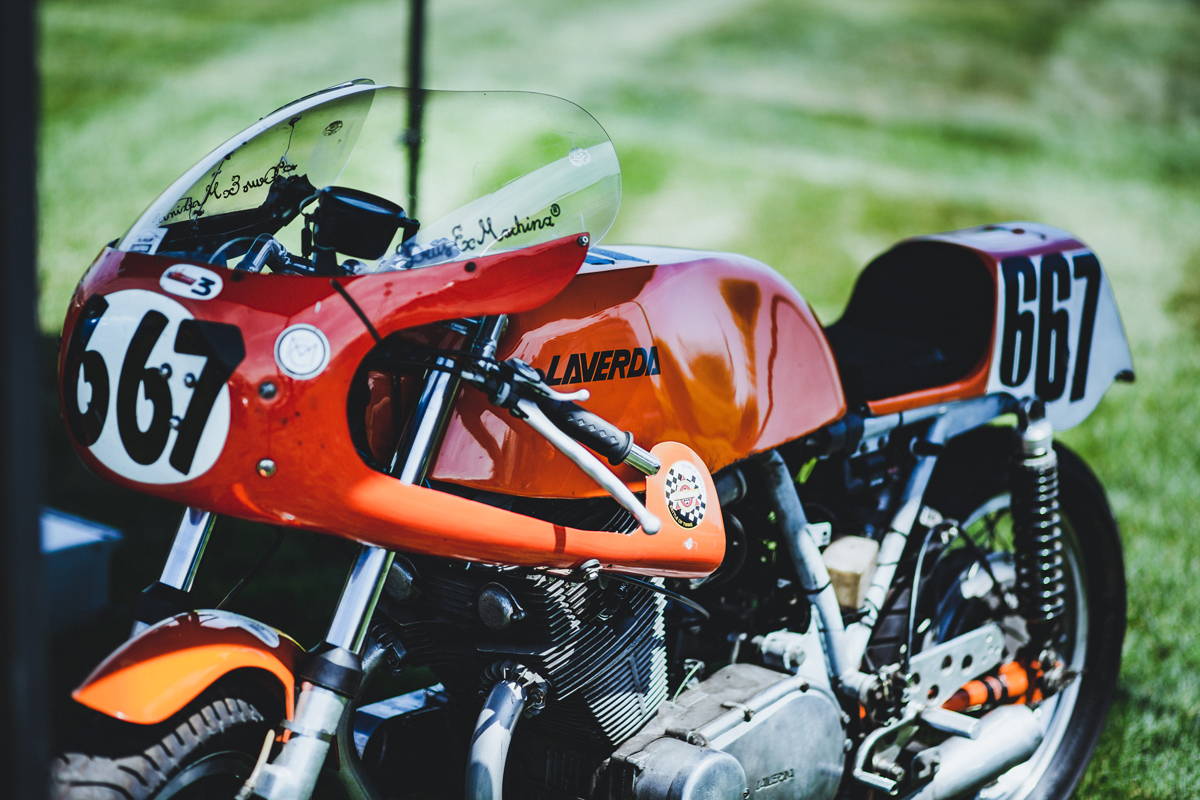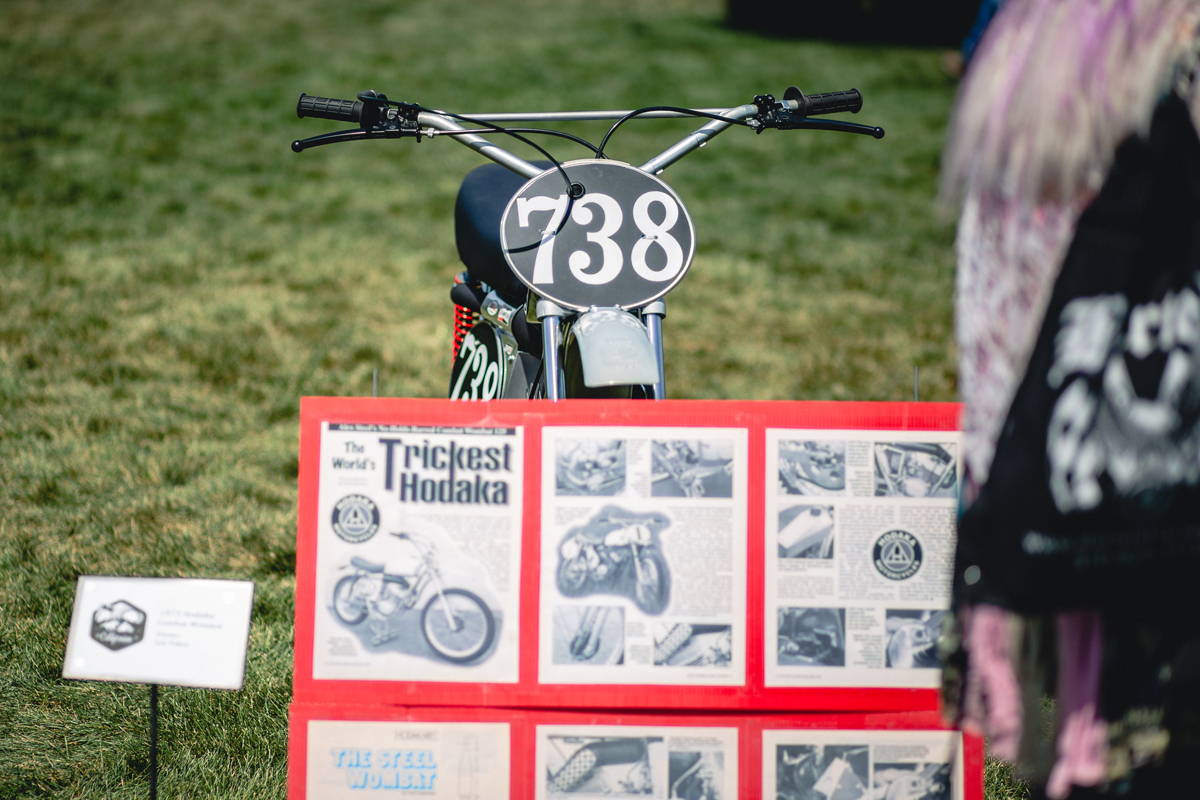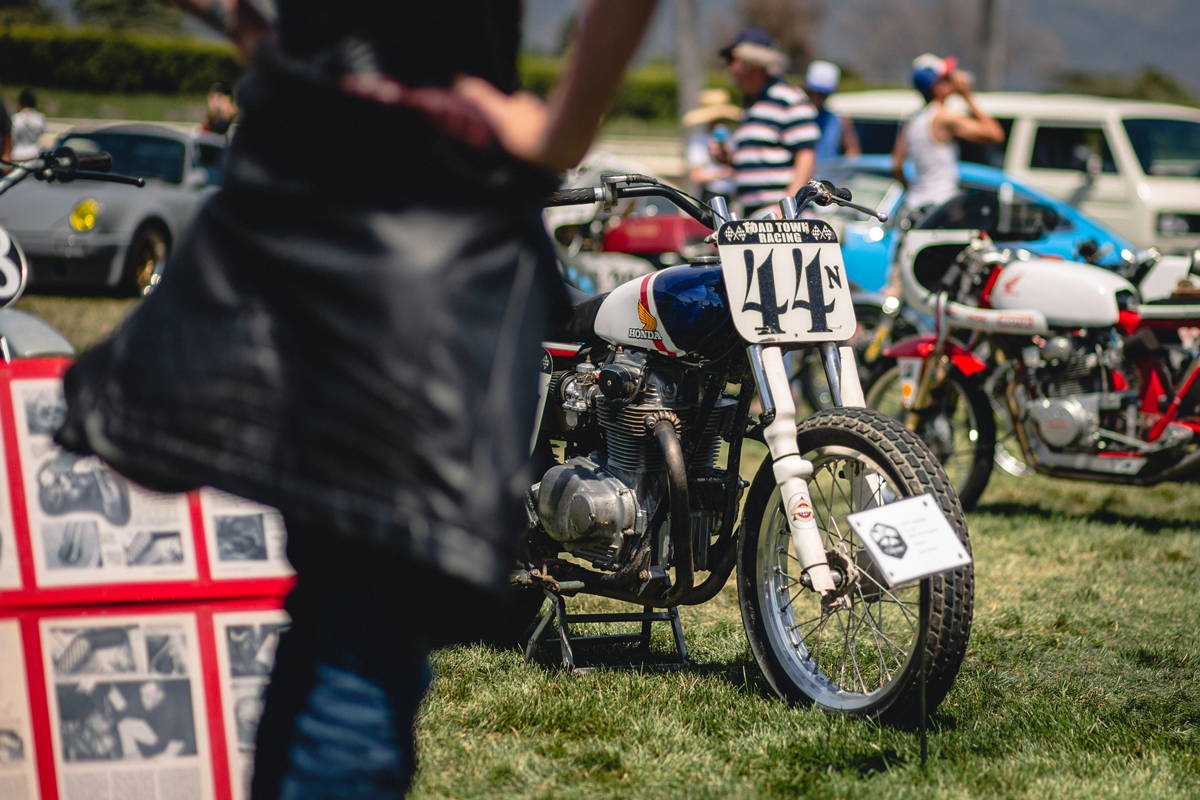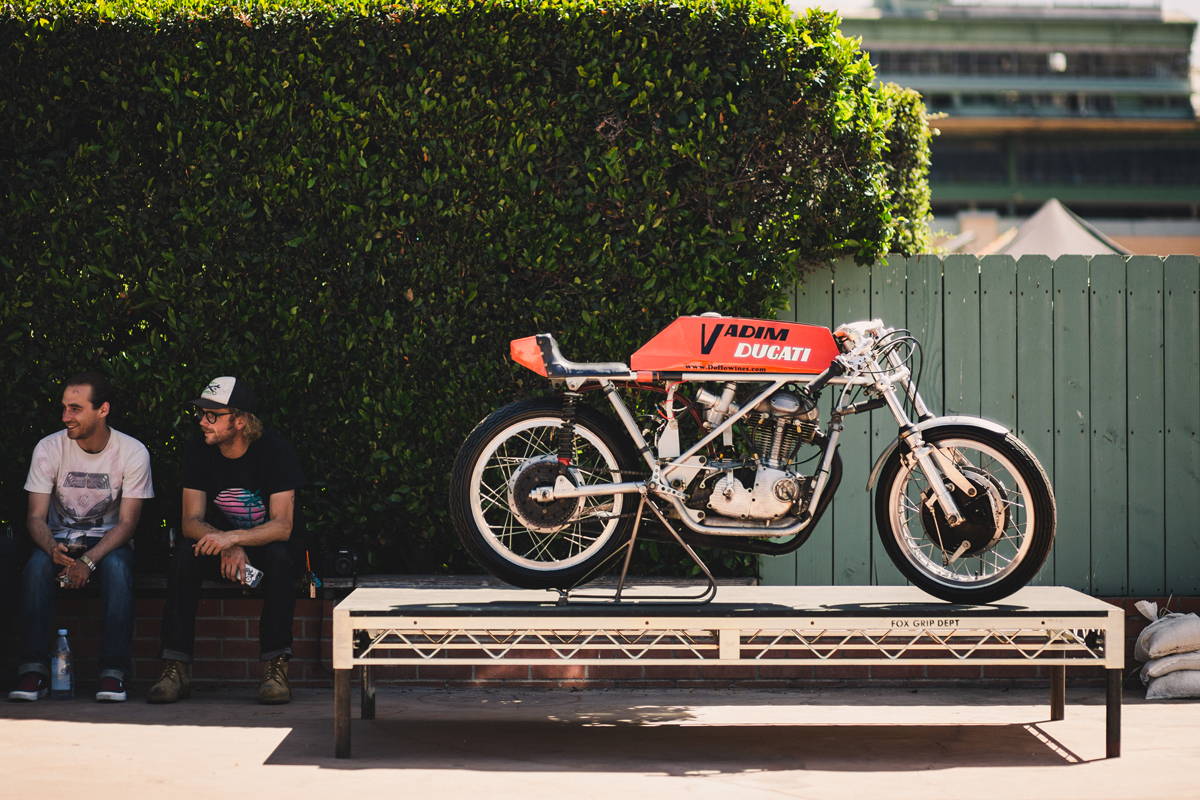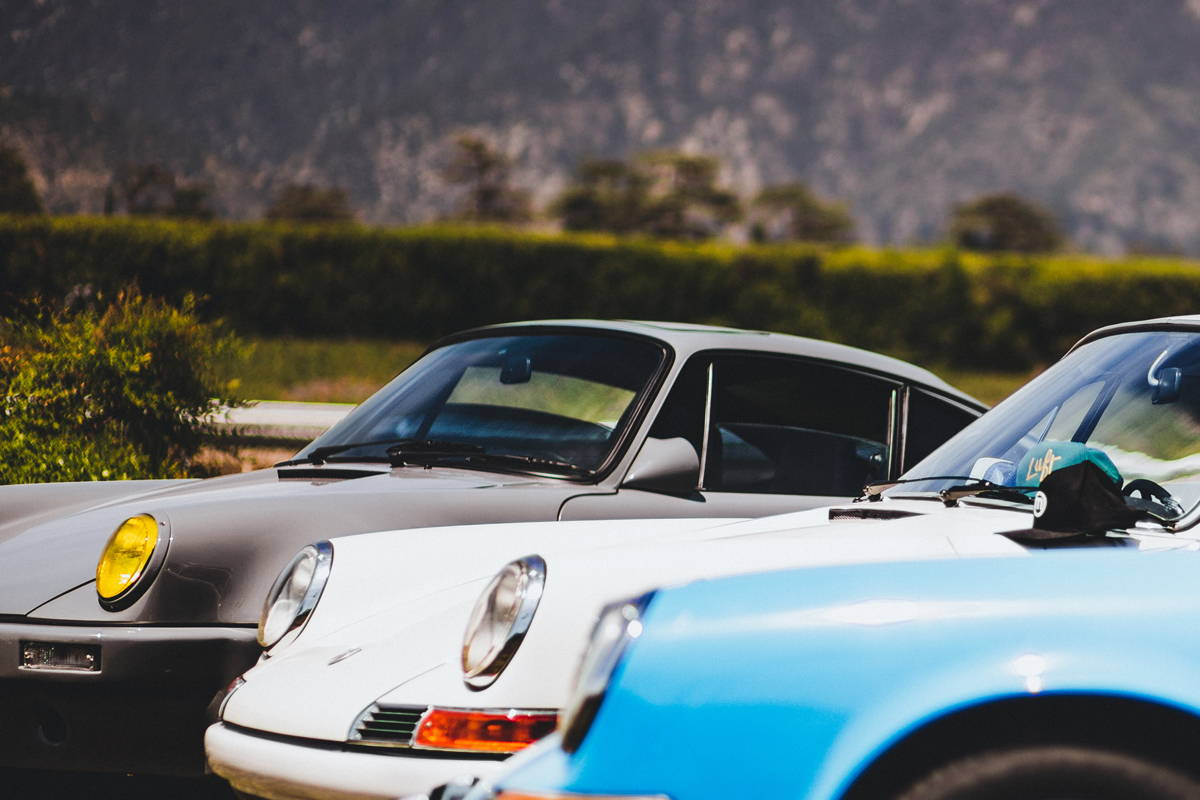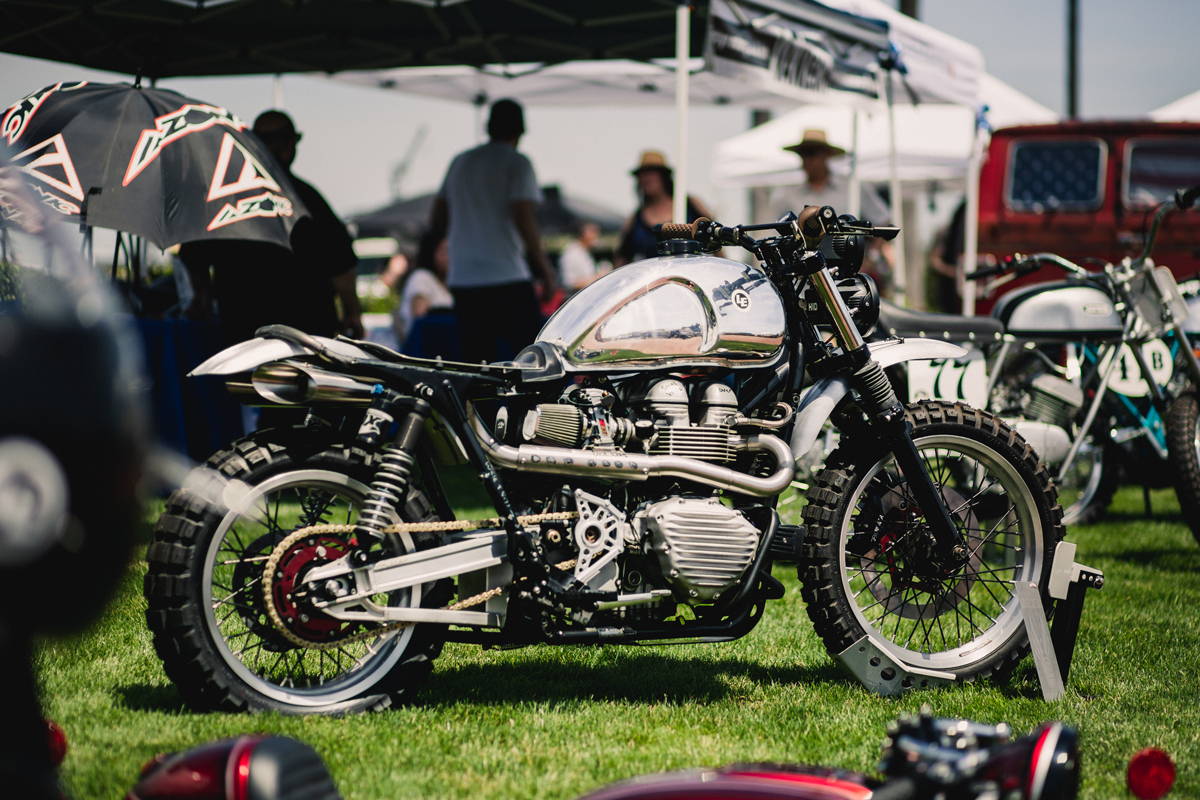 From vintage Ducati's, aircooled Porsche's, & Triumph's, the Californian had a mix of it all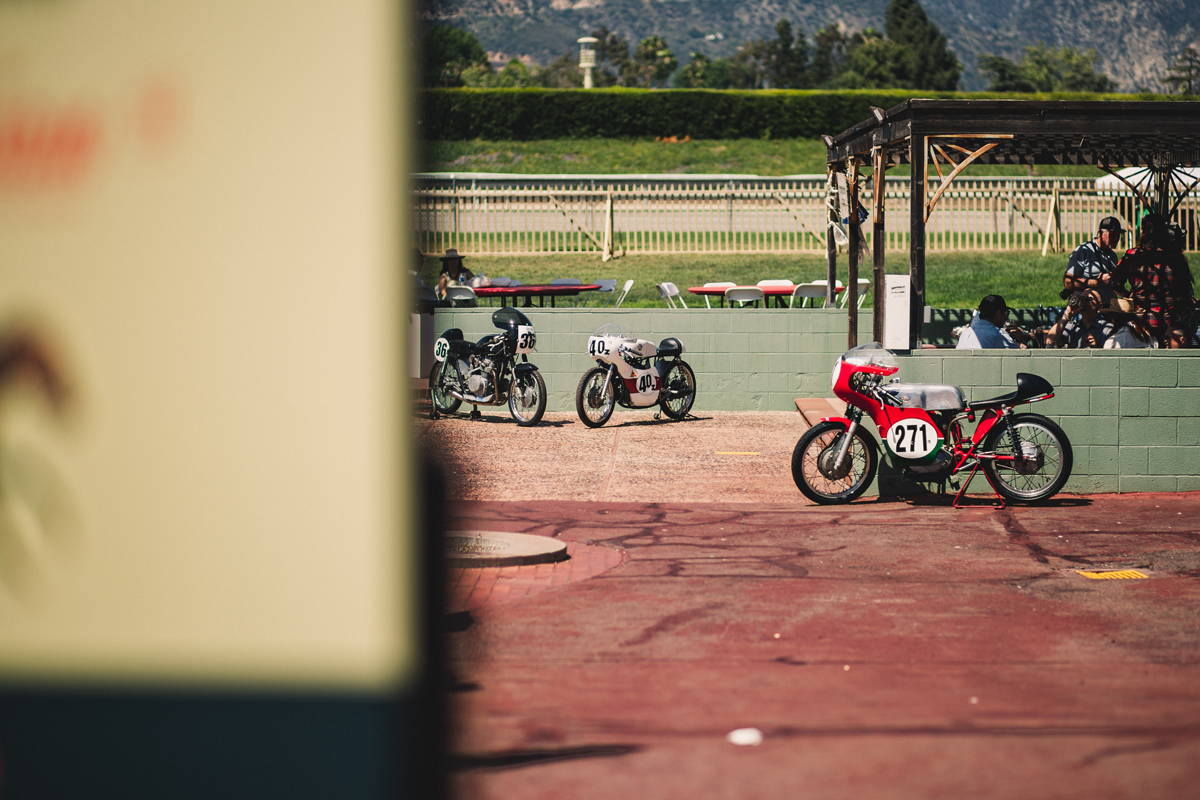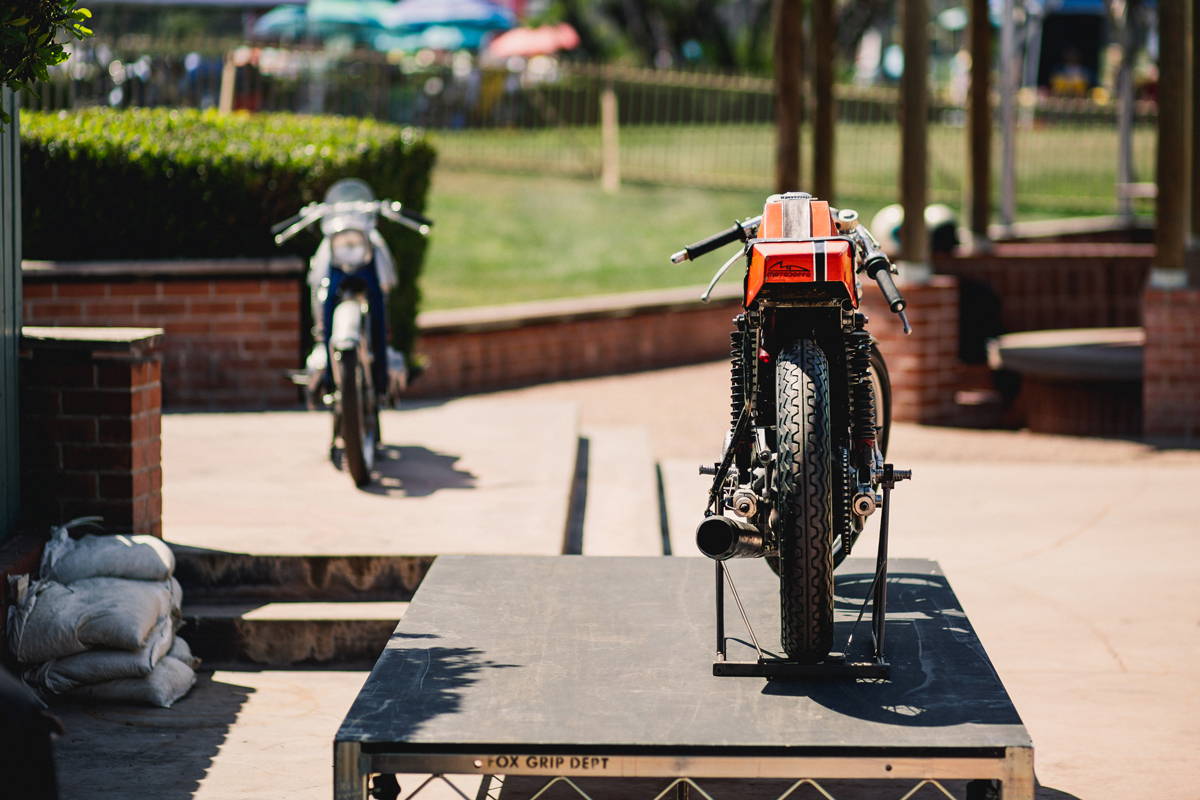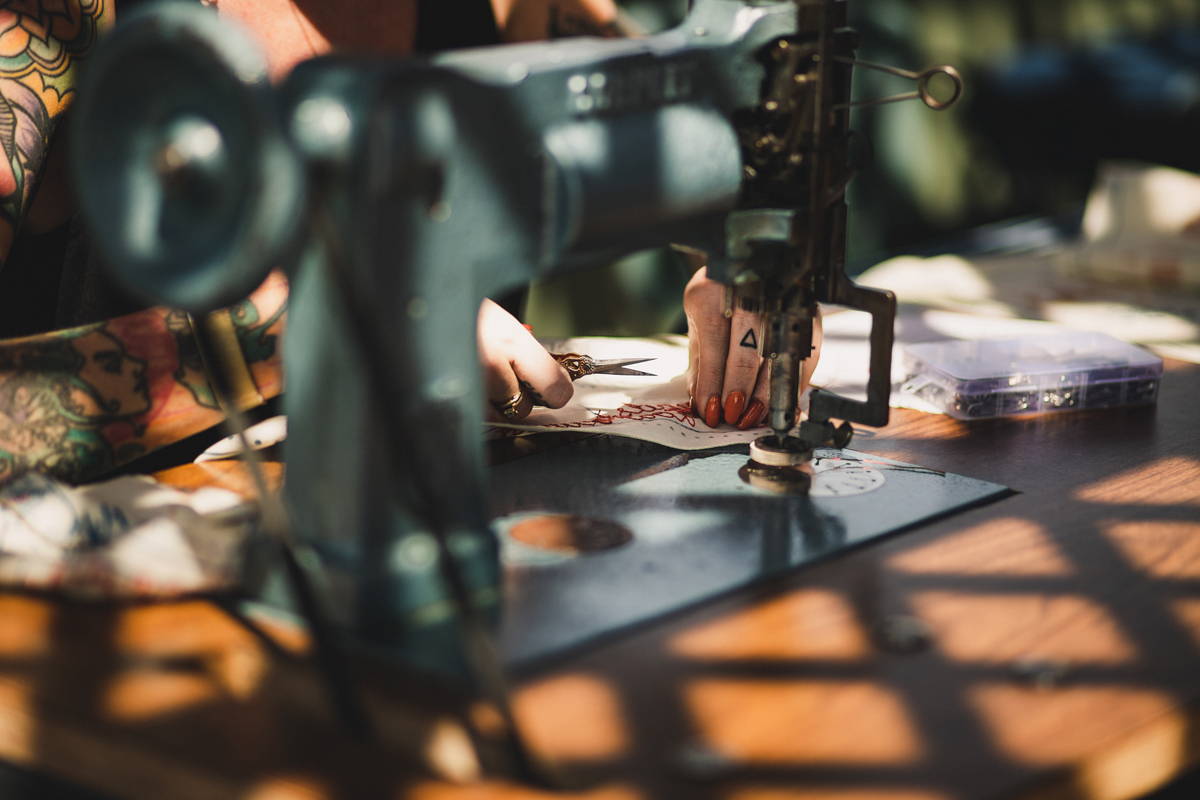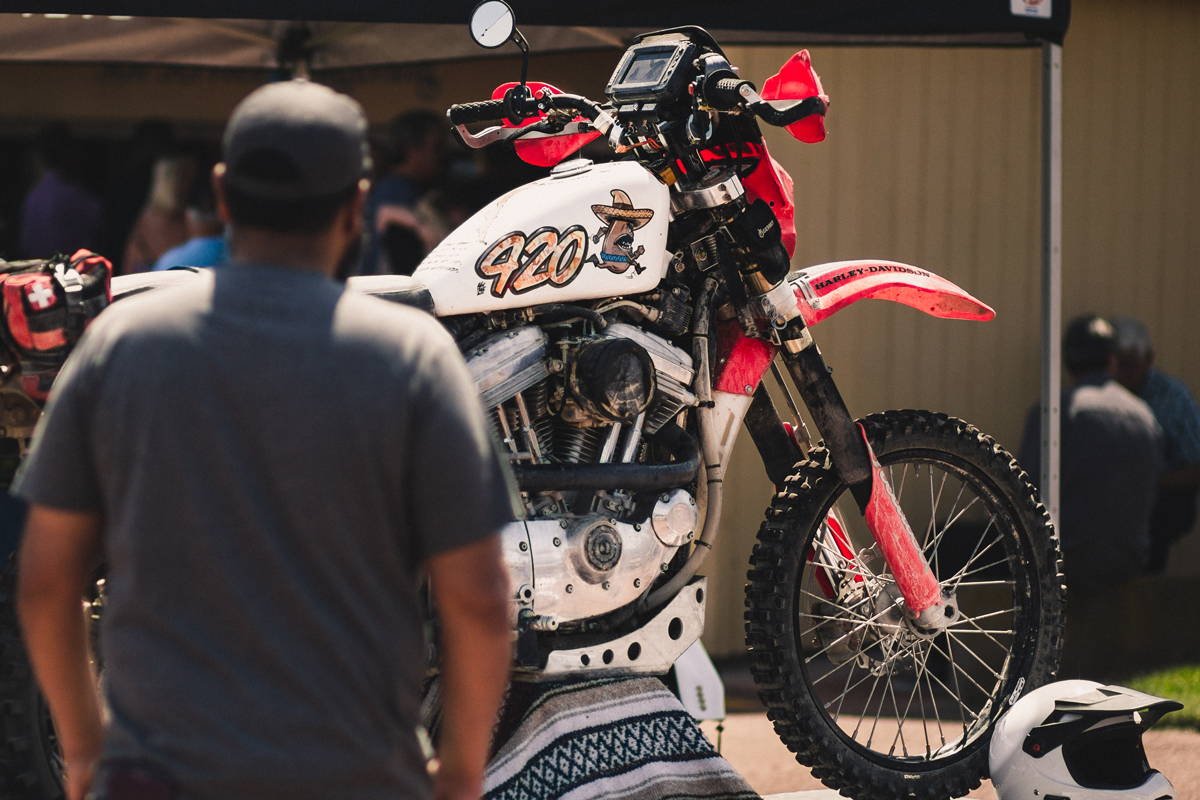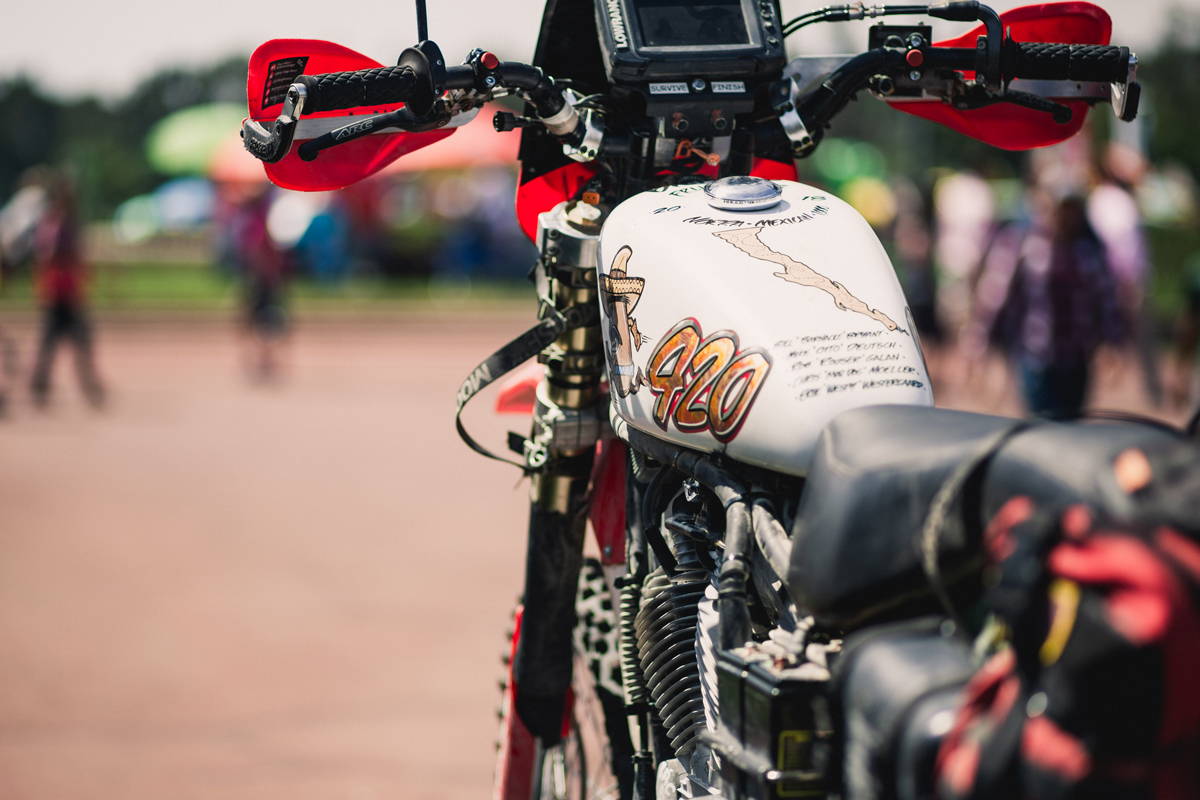 Biltwell's Harley Davidson Sportster, the "Frijole 883". This bike was built & used in the 2018 NORRA 1000, a 1,000 mile off-road race from Ensenada to San Jose del Cabo in Mexico.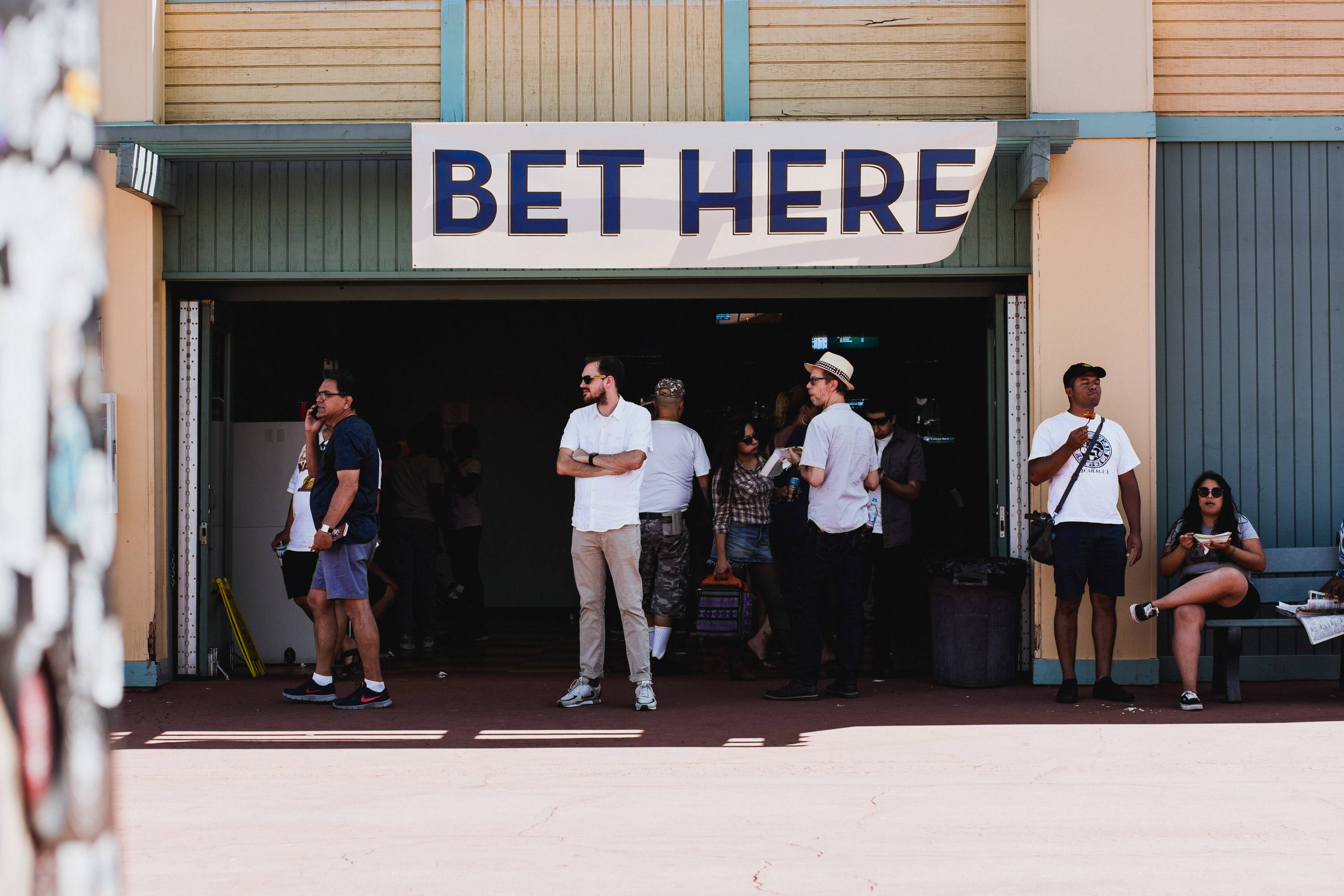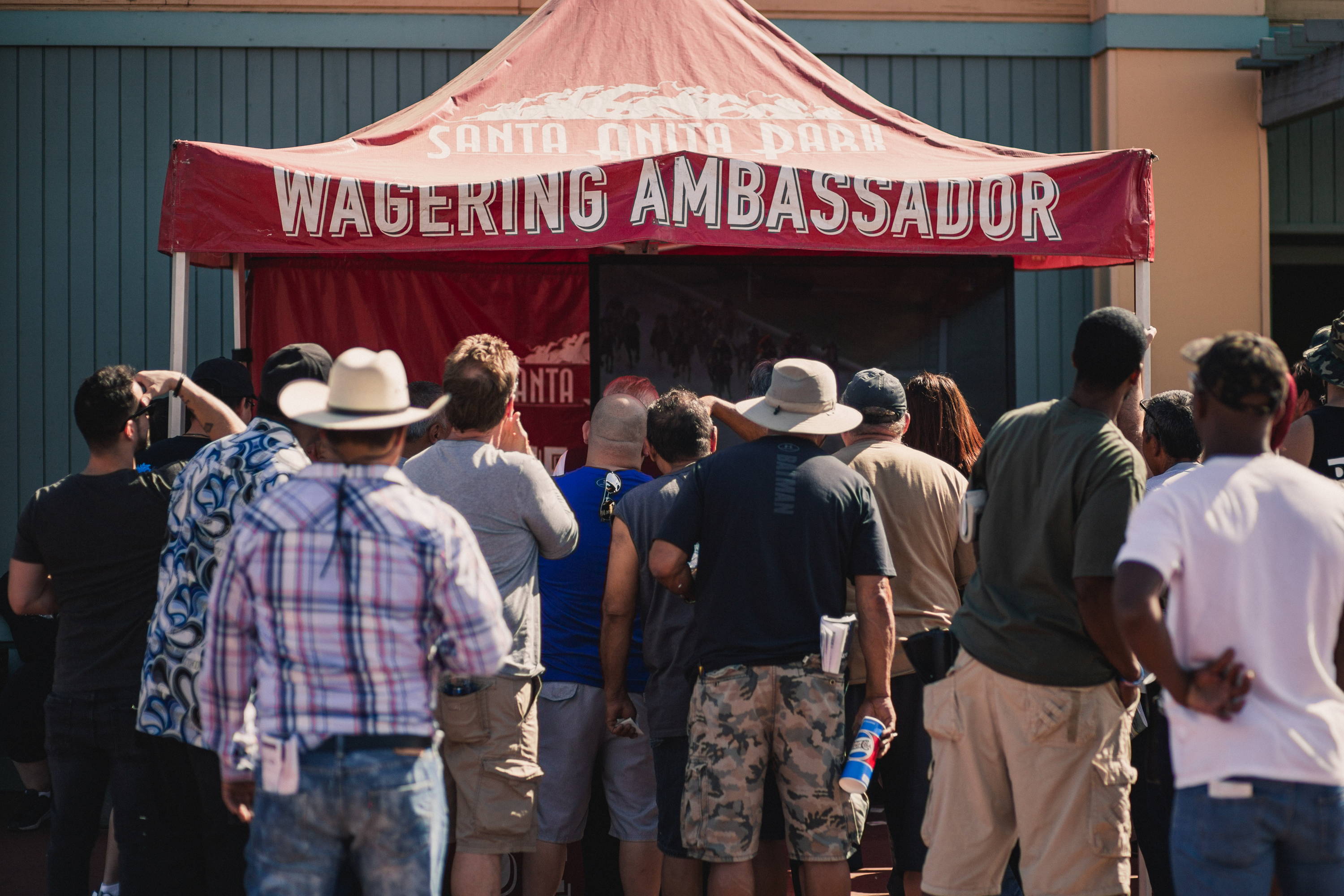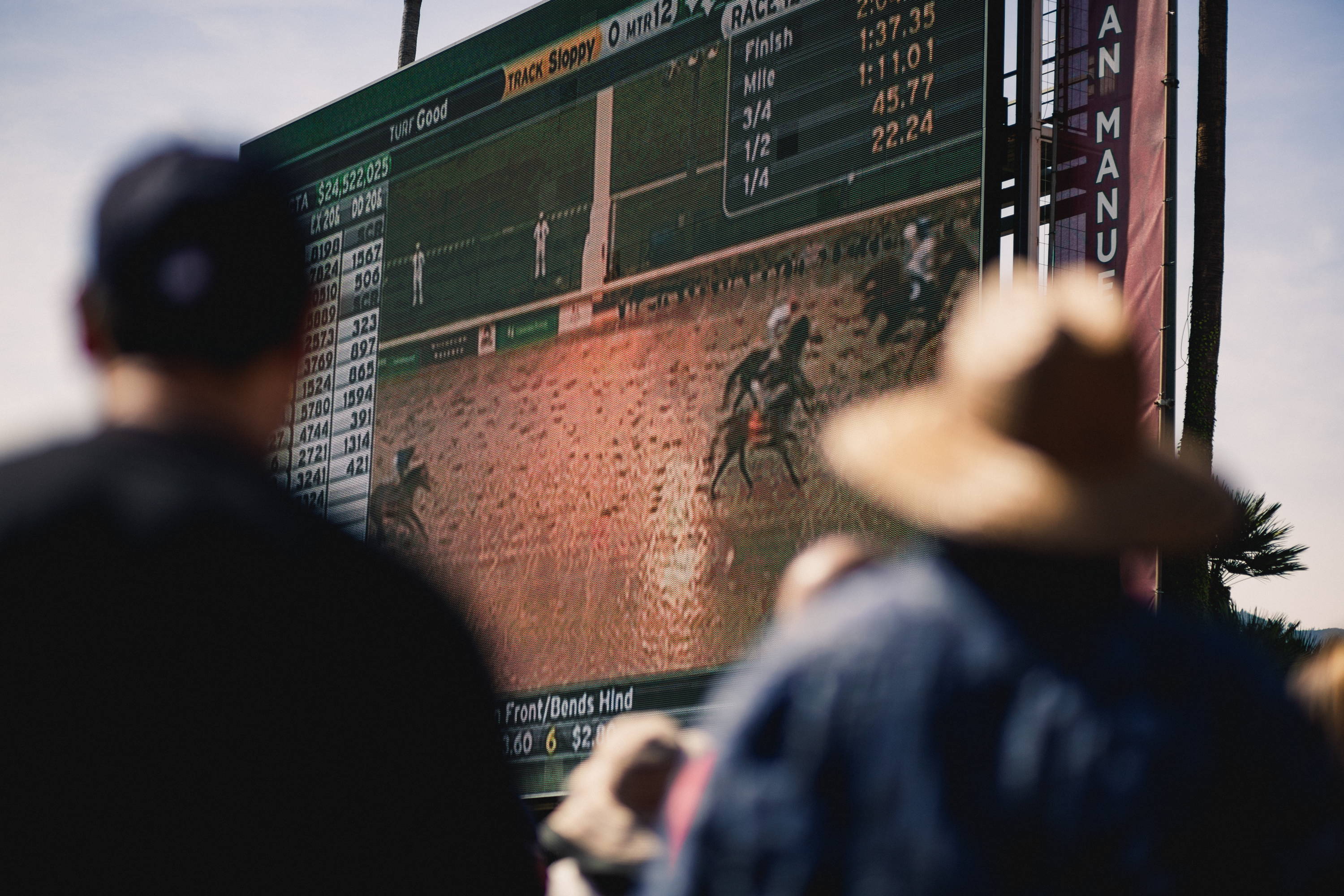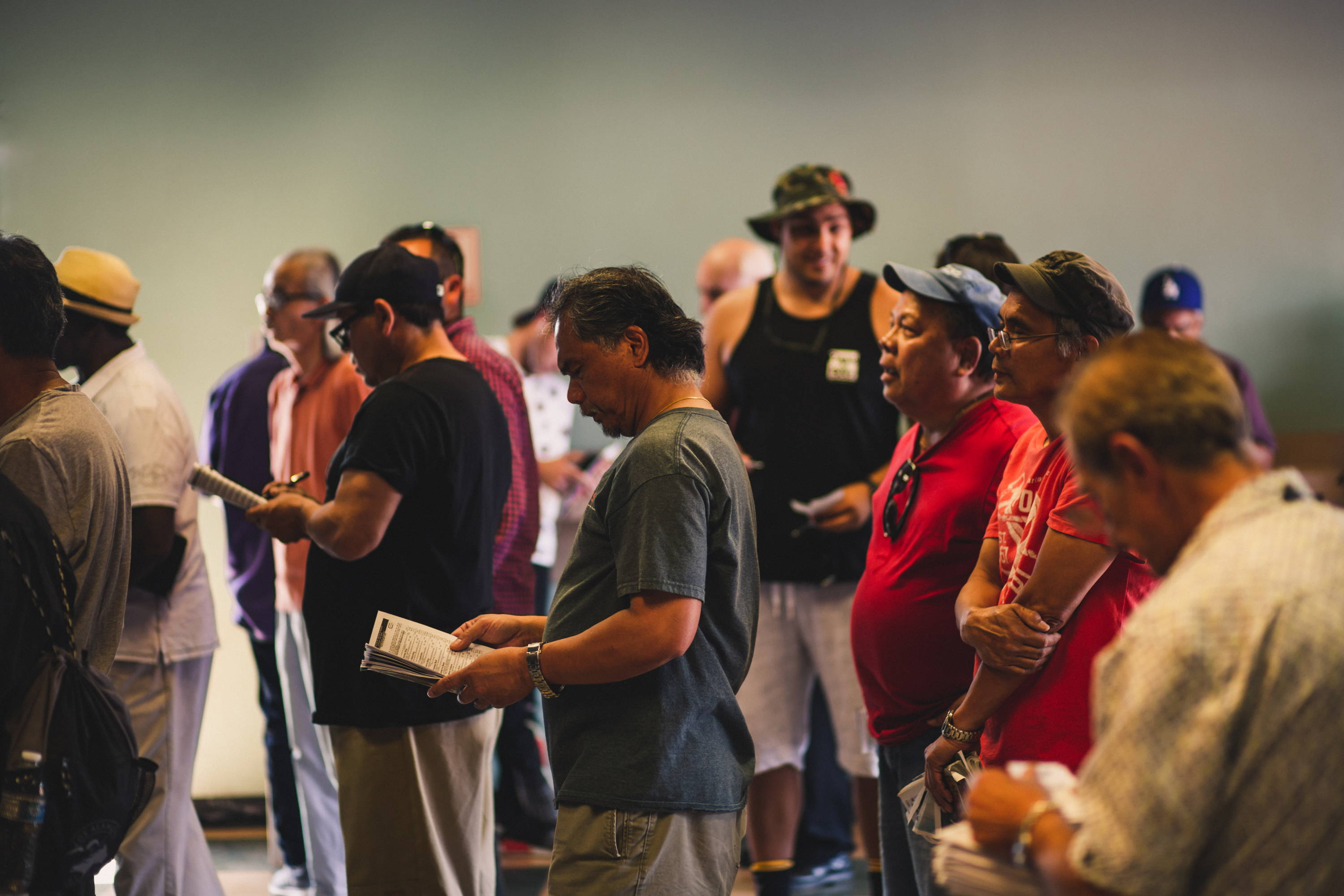 Some Kentucky Derby action: bets, eyes locked onto screens, & yelling at screens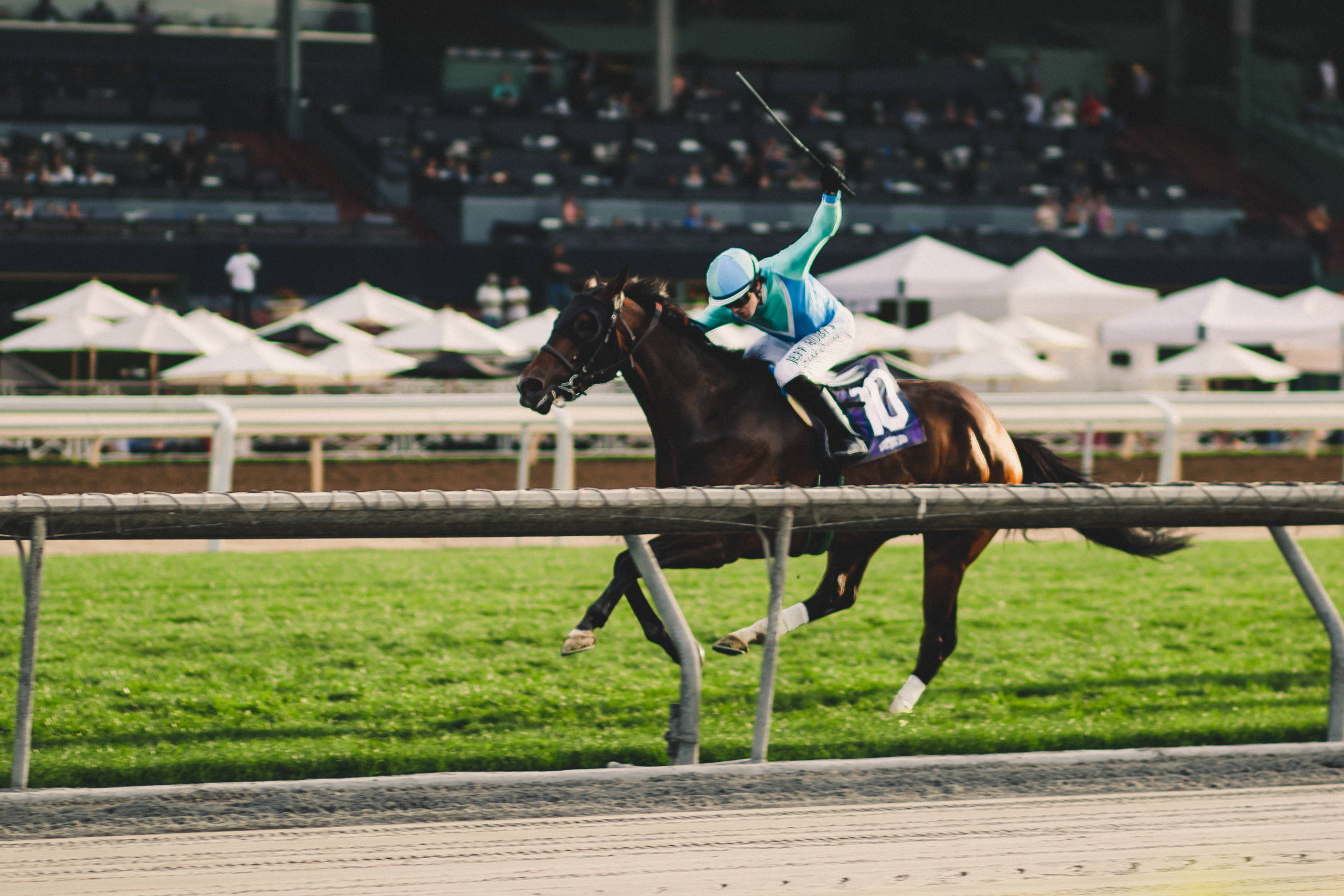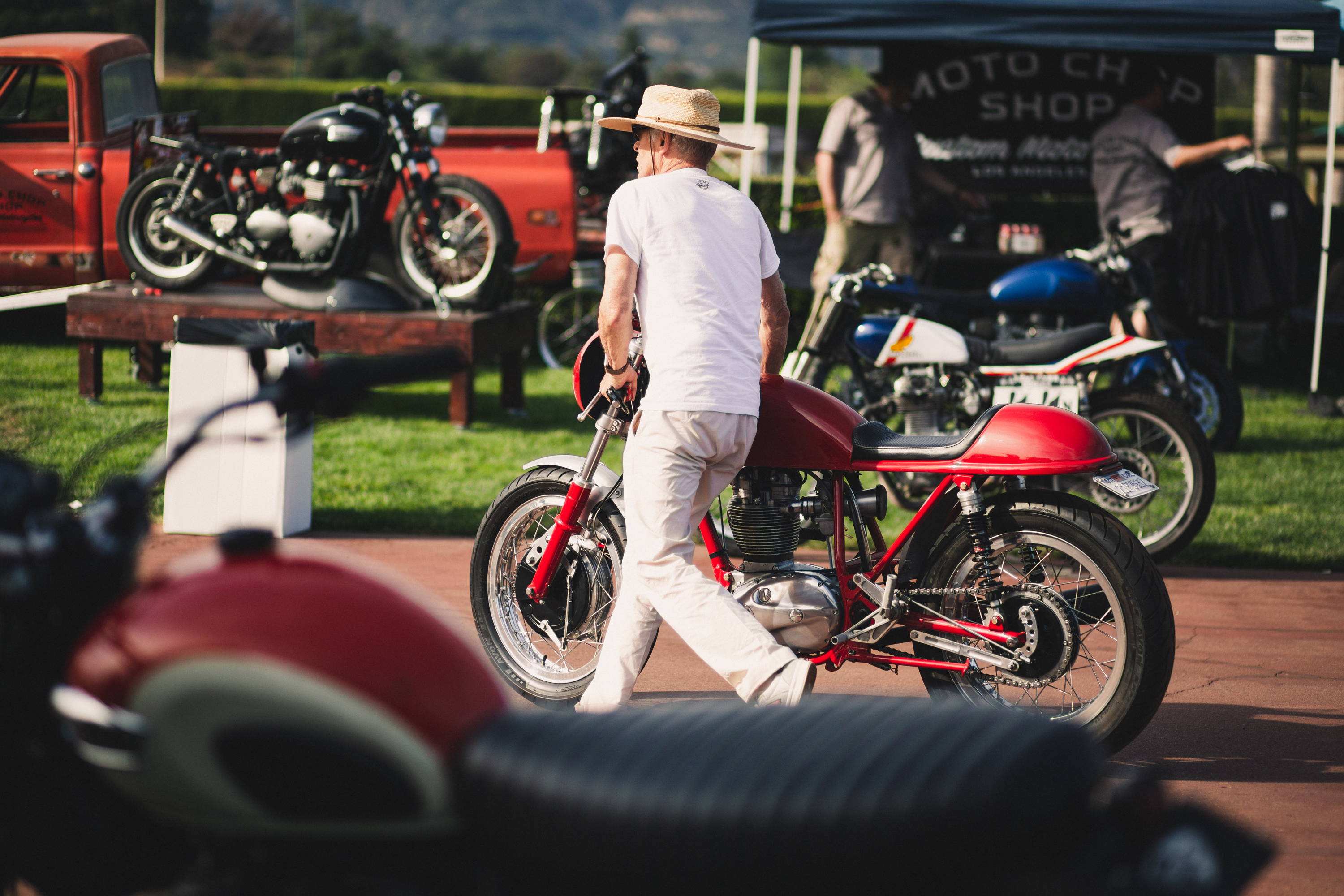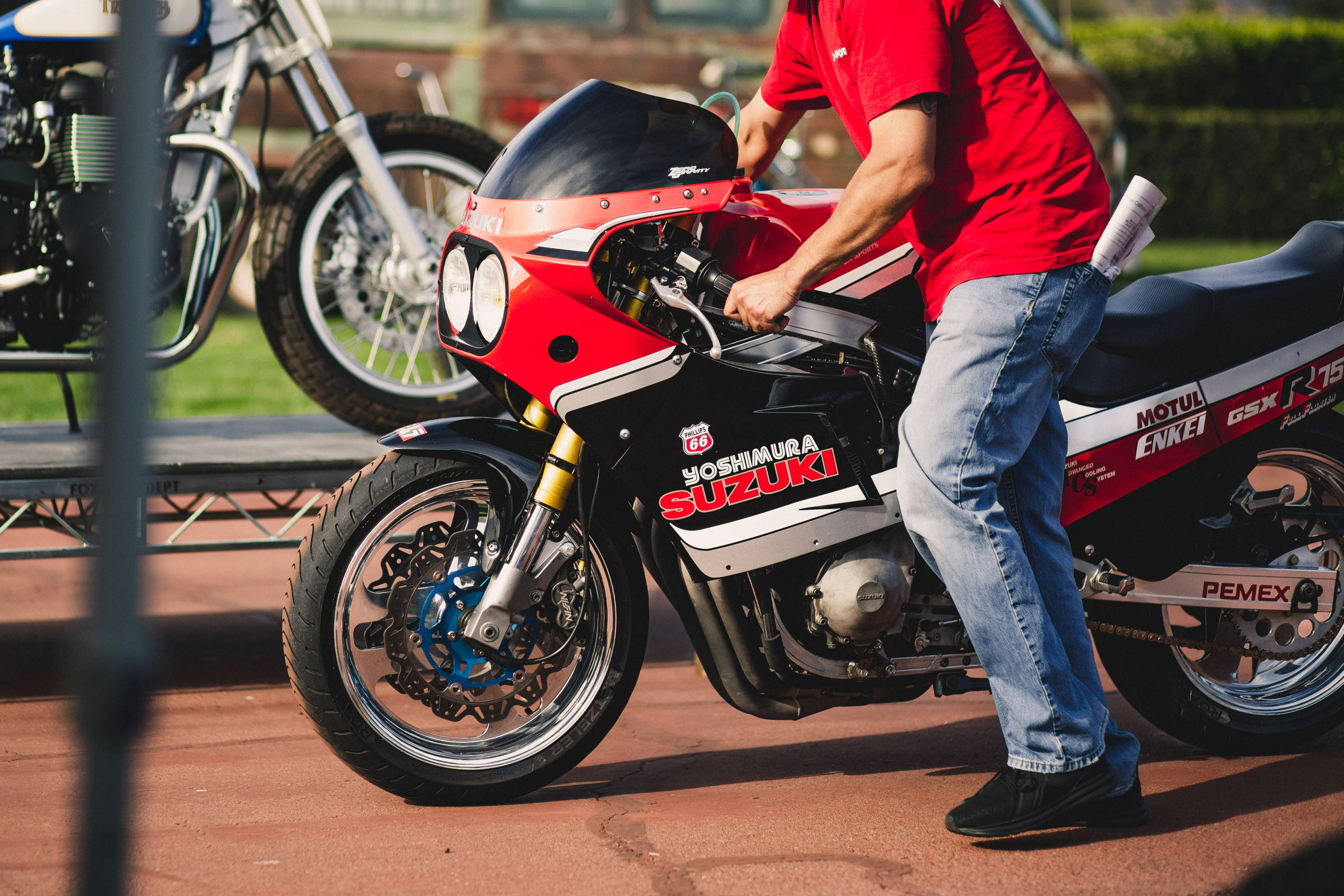 Remaining in one area wasn't bad at all either, while we were at the BC booth, we saw plenty of beautiful builds left to right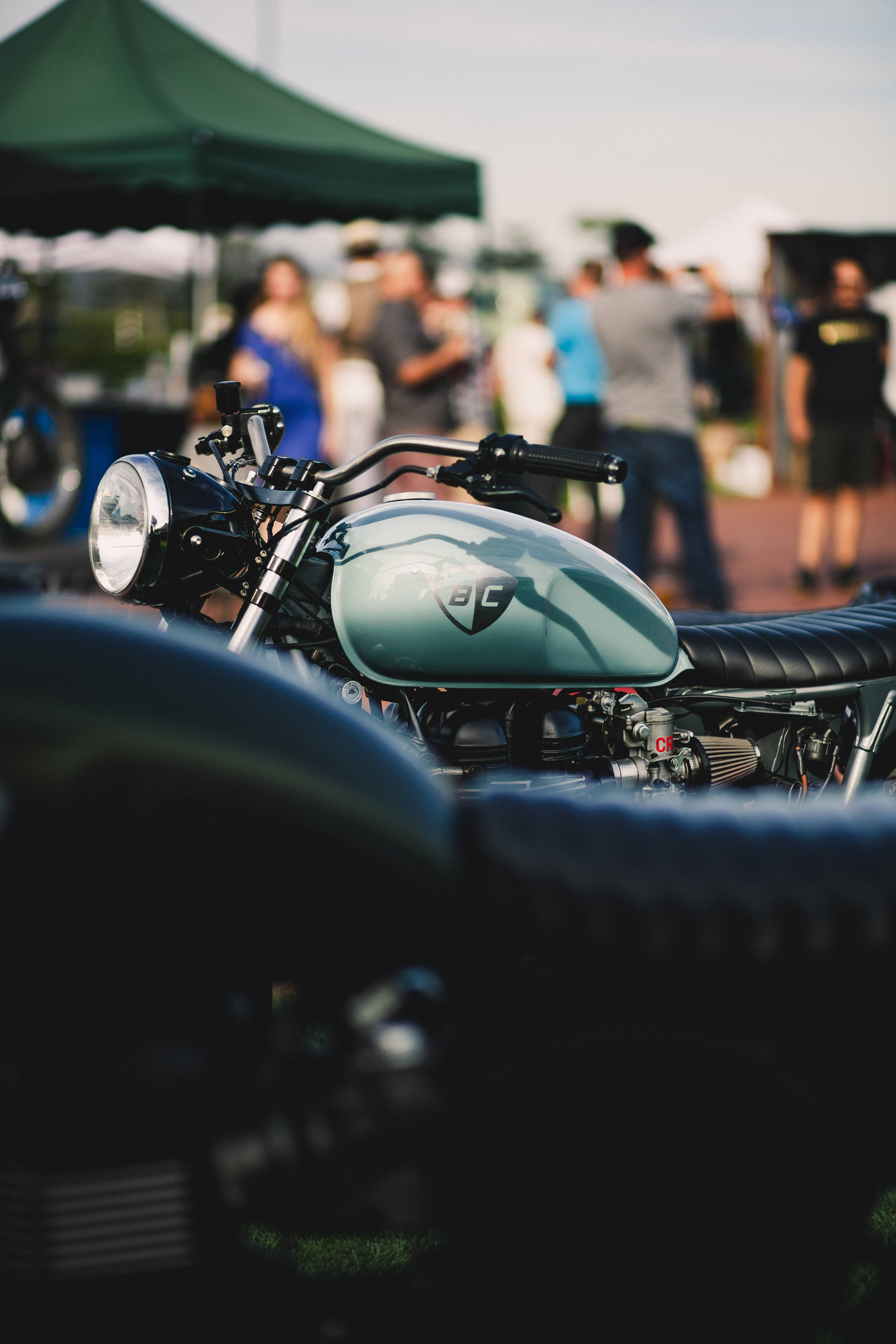 Our "Back to Basics Reborn" Triumph Bonneville build sat right next to our booth on the grass for people to give the Mule Tracker Handlebars combined with the Slammer Seat a feel.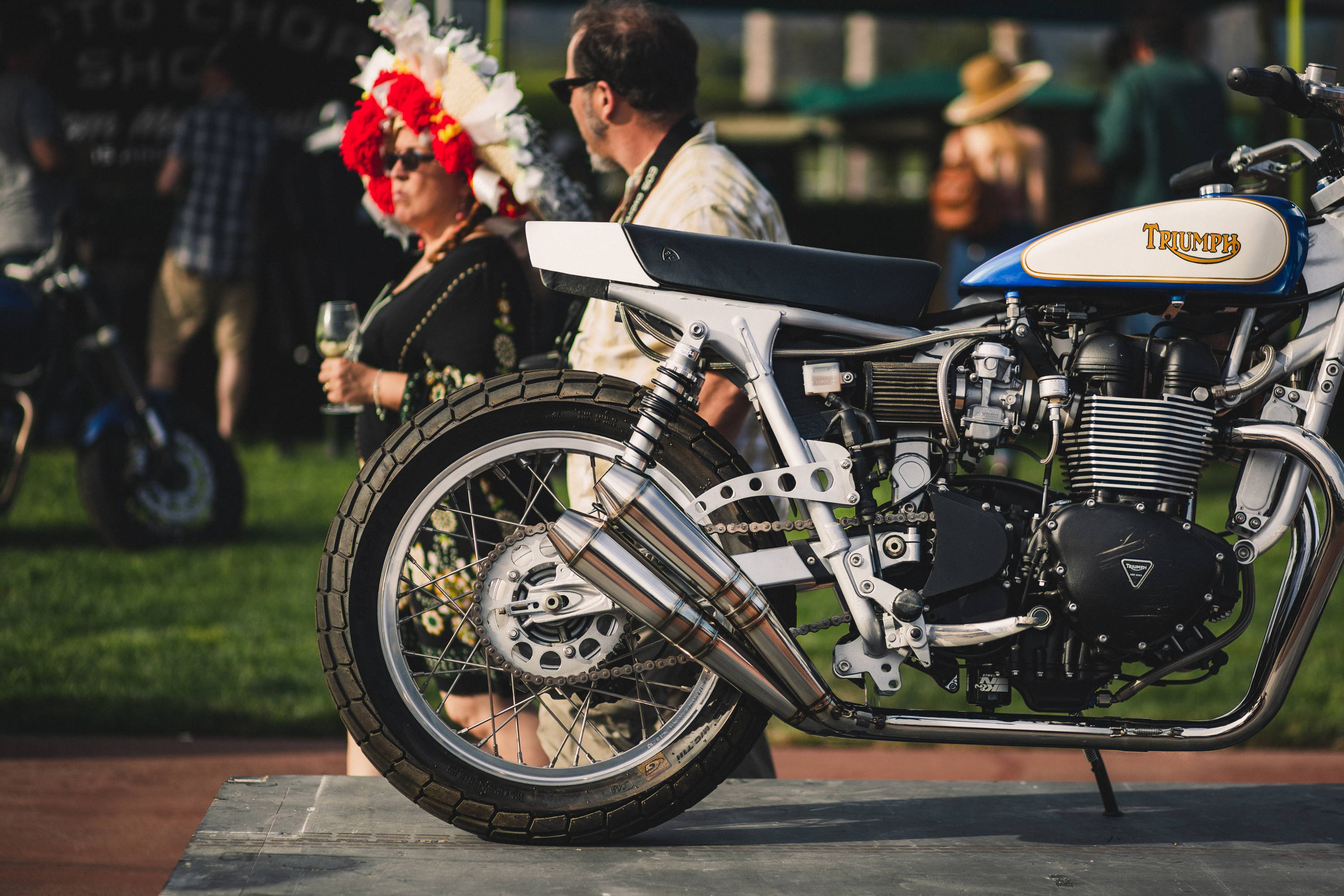 This Bonneville EFI build inspired by the good ol' flat track days, the "Tracker 11" pretty much comes to every event with us.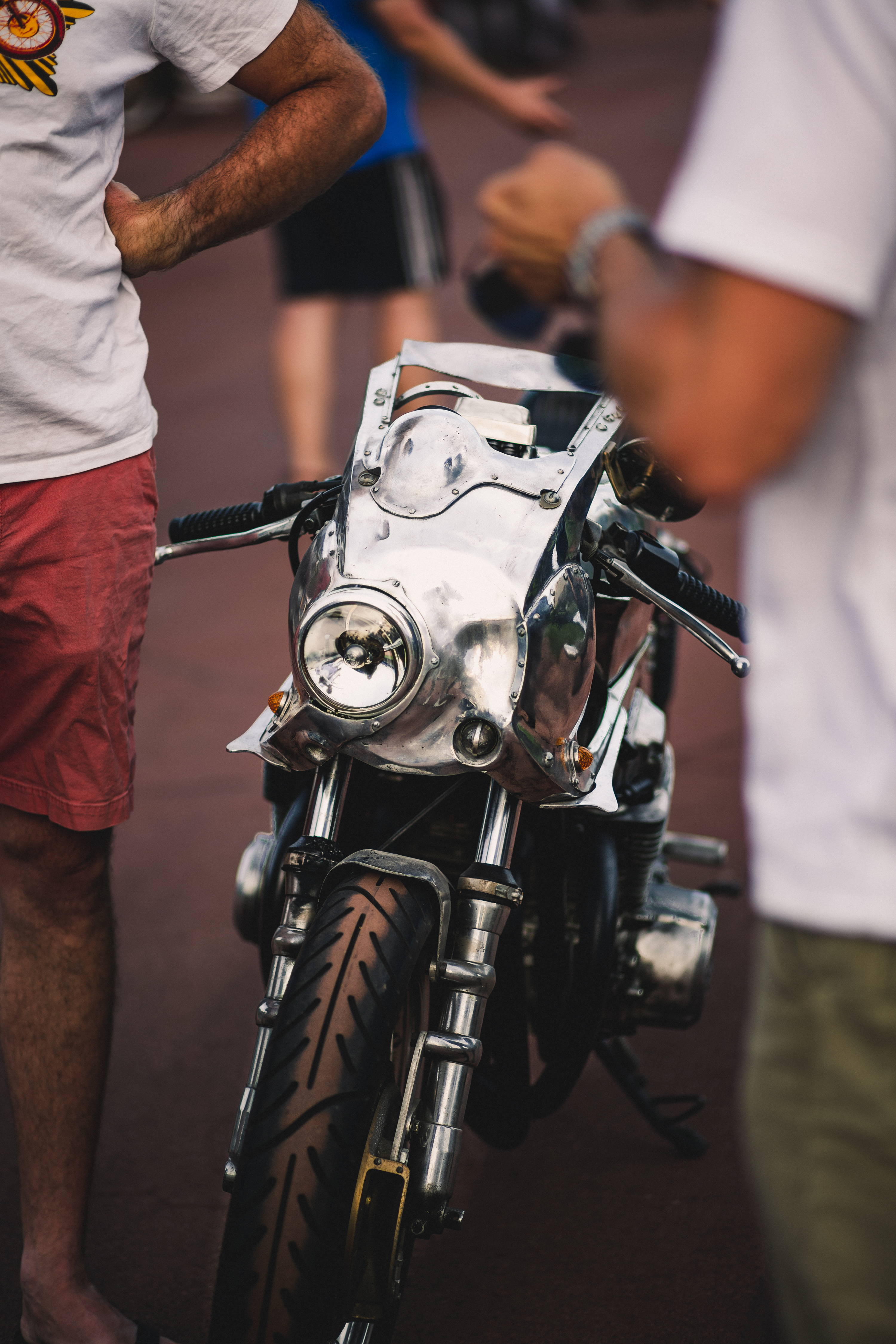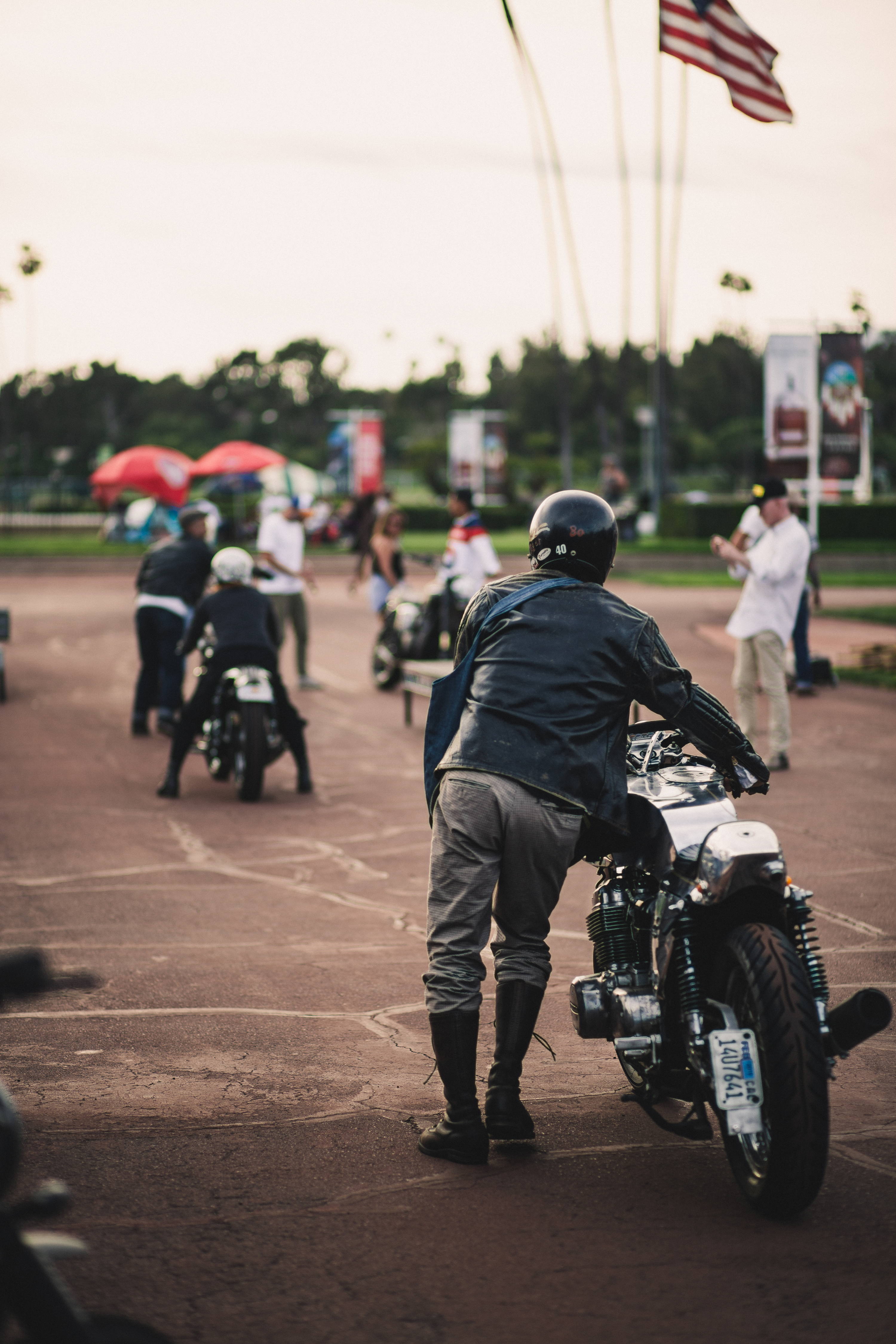 Builders walking their bikes out as the sun was going down & the show was about to end.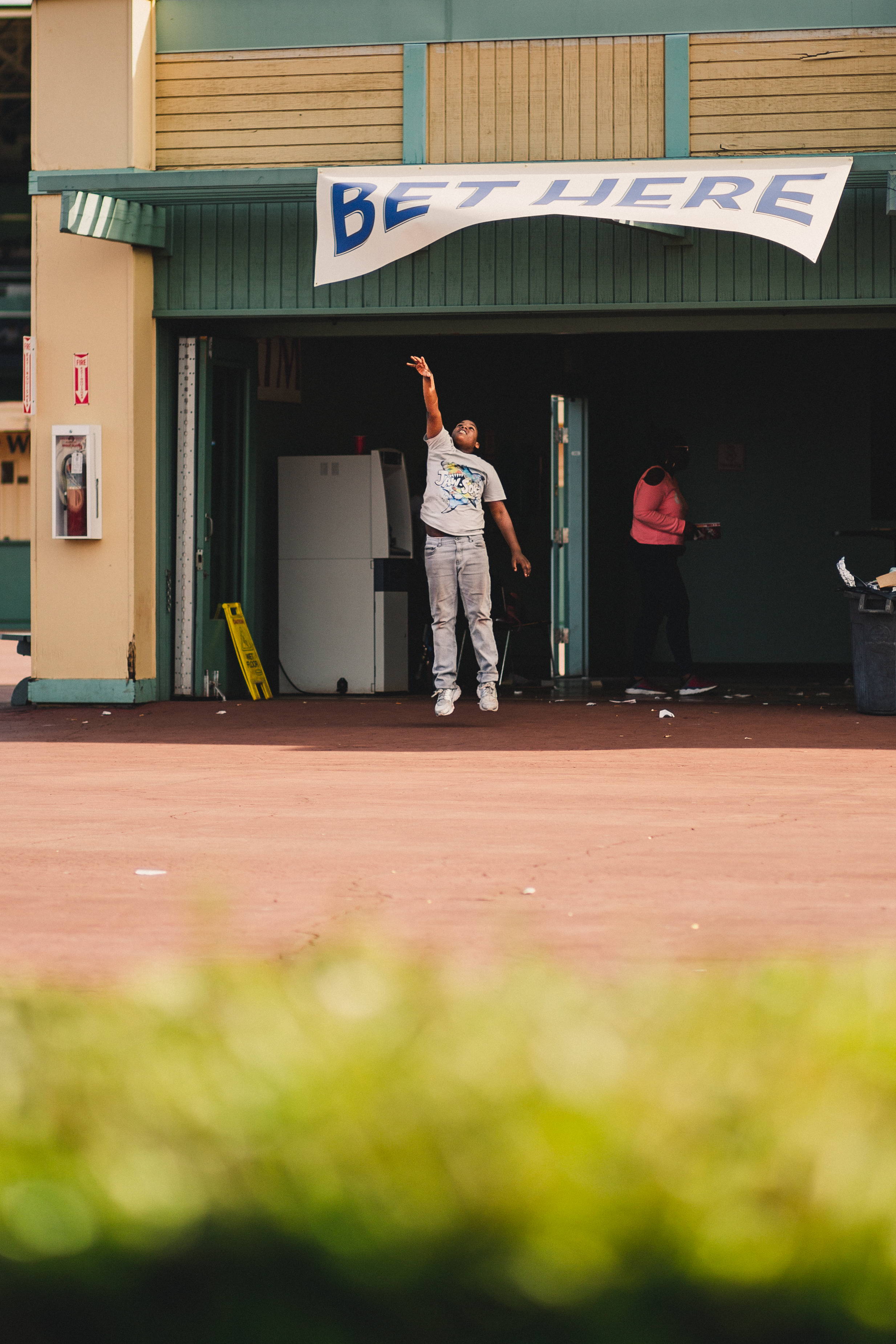 & we're out, until next time at The Californian
---